After more than four months of offering COVID-19 vaccines at a mass clinic on South Federal Avenue in Mason City, CG Public Health Director Brian Hanft said at a press conference on Wednesday afternoon that his department has changed some things up with how people can get vaccinated. No longer is there the same kind of intense sign-up process that marked an earlier time.
"We're not filling clinics any longer. If people are just driving by and want to stop in, they're welcome to stop in," Hanft said. According to him, on Tuesday night, about 33 people walked in off the street to get vaccinated without signing up. 
Despite the progress since January, Hanft admitted that there's still much work to be done with vaccinations for certain age groups such as those between ages 16 and 30. "(They) absolutely should get vaccinated. I'll stand by that," he said.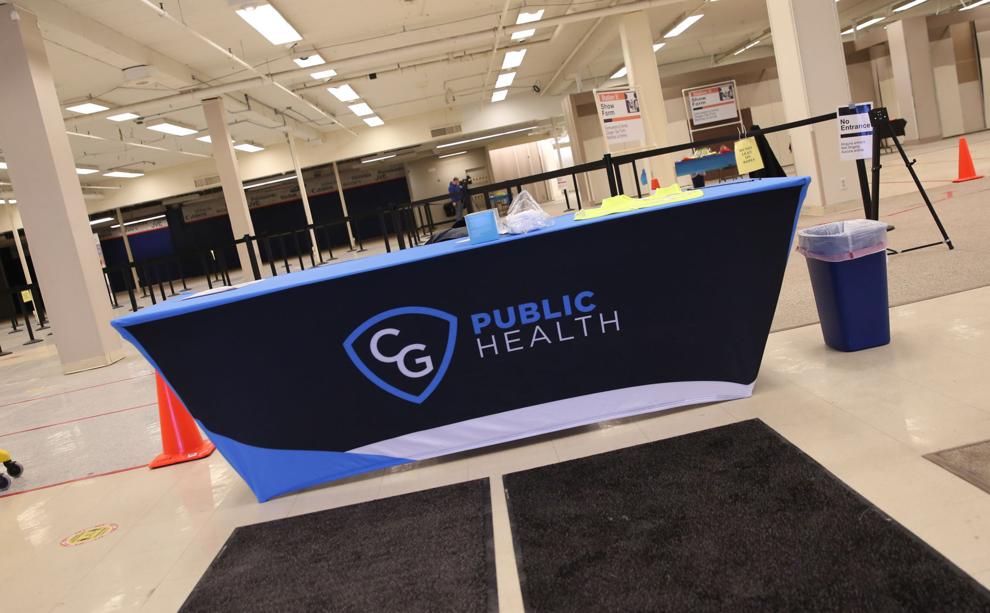 During the same conference, another panelist, U.S. Chamber of Commerce Foundation Senior Vice President on Emerging Issues Michael Carney said that there's a marked contrast between where vaccination efforts are now and where they were at the start of 2021.
"Despite what might feel like a chaotic rollout, we are a world leader...We've made a lot of progress but we've got a long way to go," he said. 
For Carney, a major issue in coming months for Cerro Gordo and counties across the country will be to bolster public health infrastructure for future crises. 
"The pandemic has laid bare some inadequacies in our systems for protecting public health, and I hope our experience over the last year will lead us to make good long-term decisions about public health."
In the short term, Carney said that it's important to chat with folks who haven't gotten vaccinated yet, and might be hesitant to do so, without taking a turn toward the accusatory. 
"Most effective way to overcome vaccine hesitancy is to listen with empathy ... Condescension is not the answer," he said.
Locally, Mason City resident Lionel Foster, who served on the Mason City Human Rights Commission for a number of years, said he's been working to do some of that empathetic convincing. 
"The confusion is still there among a lot of folks who would be willing to get vaccinated but just don't know ... The average person is going to say: I'll put it off until tomorrow or I won't get it at all," Foster said before following up by saying, "You've got to try and encourage individuals."
Foster then shared with his fellow panelists that at least part of the reason he got vaccinated was that he didn't want to be inconsiderate to his fellow family members and those in his community. In the community, Hanft said that Foster has been quite helpful in encouraging Black residents to visit clinics, which is part of the department's current push.
While the county is focused on boosting vaccination rates, the City of Mason City is anticipating the first round of local relief funding to arrive in May. 
According to City Administrator Aaron Burnett, Mason City could see as much as $3.7 million from the American Rescue Plan Act that President Joe Biden signed into law in March and is expected to speak on during his address to Congress on Wednesday night. Burnett said that such funding would be "huge."
On Tuesday morning, the three-person Cerro Gordo County Board of Supervisors unanimously approved plans to create a separate fund for the $8.23 million in relief money it's expected to receive through the American Rescue Plan Act.
Jared McNett covers local government for the Globe Gazette. You can reach him at Jared.McNett@globegazette.com or by phone at 641-421-0527. Follow Jared on Twitter at @TwoHeadedBoy98.