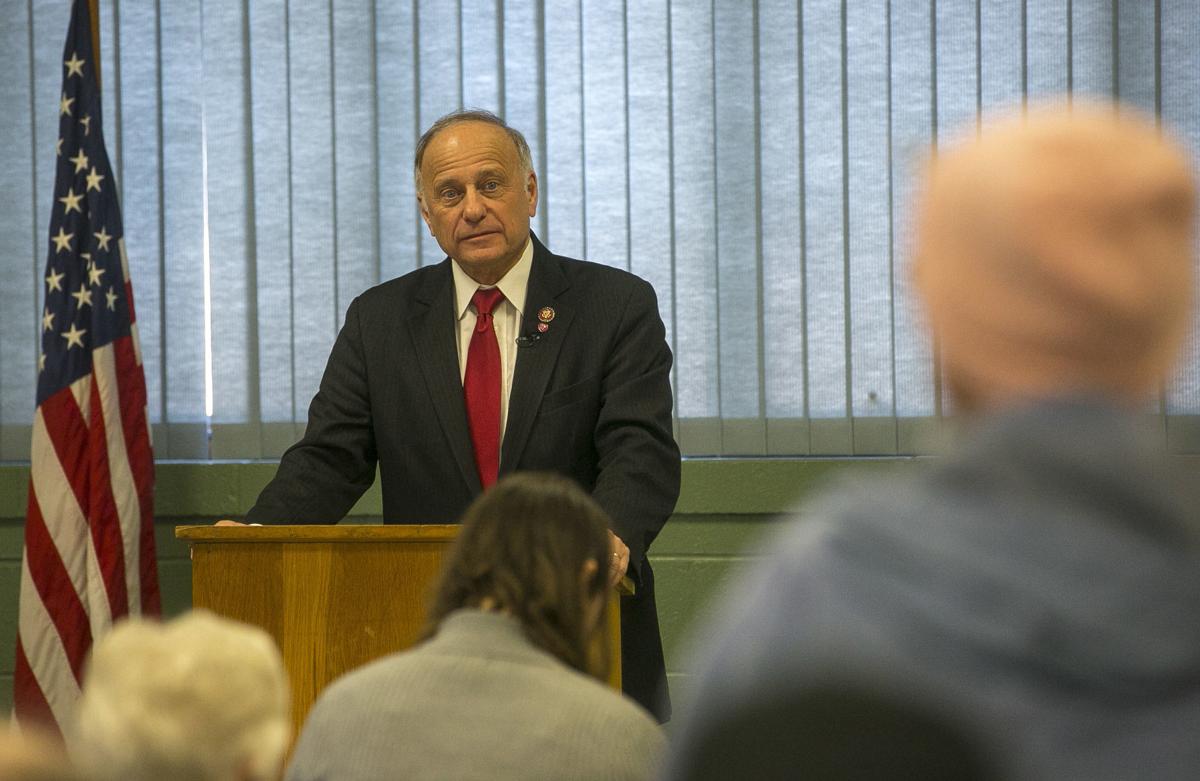 For the first time since the election in November 2018, Republican Rep. Steve King will hold a town hall in Cerro Gordo County to speak to constituents of Iowa's 4th Congressional District and take questions.
The event, the 27th King has held this year, will be at the Rockwell Community Center, located at 114 3rd St. N in Rockwell, from 2-3 p.m on Aug. 14.
While touring the district, which King has represented since 2013, King has also campaigned against three primary challengers he has in the Republican field for 2020.
During a stop in Britt, in April, King said that he'd support states covering pre-existing conditions again and took time to propose legislation to identify "desirable characteristics of immigrants."
At an event in May, King said that he was "fighting off swamp rats" while State Sen. Randy Feenstra called on Christian conservatives to be "lights" in a fight against "darkness."
You have free articles remaining.
During the first three months of 2019, Feenstra raised four times as much in campaign donations than King who was stripped of committee assignments earlier this year after asking in a New York Times article "White nationalist, white supremacist, Western civilization — how did that language become offensive?"
In July, Sen Joni Ernst said that she wouldn't be endorsing any primary candidate for the 4th District, including King. The primary is June 2, 2020.
King faced his toughest re-election challenge in 2018 when former pitcher and paralegal J.D. Scholten came within 3% of unseating the Storm Lake native. 
Scholten announced early Monday that he'd be running again in 2020 with an ad narrated by Kevin Costner and replete with rural Iowa imagery and residents.
In an accompanying release, Scholten said "We're building a people-powered campaign that is focused on meeting with, listening to, and earning the trust and support of voters in all 39 counties in Iowa's 4th district. This time, we're going to get the job done."
What a Globe Gazette News+ membership can do for you:
A deeper examination of local issues than you'll find anywhere else.
Two products in one – not everything that's in the print edition of the Globe Gazette is on our website, and not everything on our website is in the print edition.
Access to newspapers.com archives dating back two years.
The ability to carry your local news with you and receive alerts instantly as news unfolds.
Advertising that frequently gets you deals you won't find anywhere else.
Get Government & Politics updates in your inbox!
Stay up-to-date on the latest in local and national government and political topics with our newsletter.