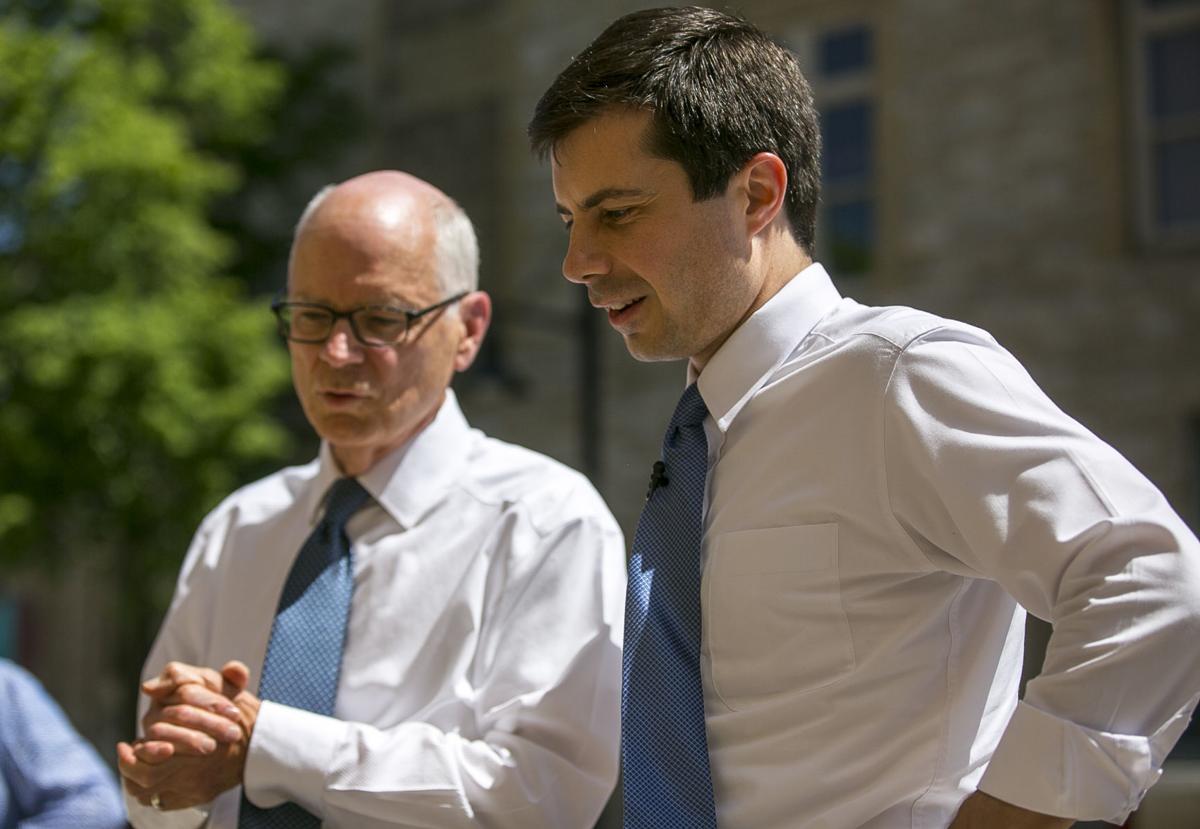 This morning, a spate of mayors from across the country, came out in support of Democratic presidential candidate, and current South Bend, Indiana mayor, Pete Buttigieg. 
Among the 50, who span from New York to California and points in between, was Britt Mayor Ryan Arndorfer, who spoke his own piece about endorsing 2020's youngest competitor.
"Congressional politicians tend to focus on ideologies and theories, while civic leaders are more pragmatic. Mayors, like Pete, are practical problem solvers," Arndorfer wrote.
You have free articles remaining.
According to the two-term mayor, Buttigieg's locally-focused leadership in Indiana would help him to cut through federal inaction because city leaders are trained to address problems. They can't afford to push them off.
Arndorfer also signaled that he supports Buttigieg, who is currently sitting fifth in most polls, because of some of their demographics.
"As a fellow millennial, I've witnessed what happens when leaders in a younger generation step forward to lead. And, as a fellow Midwestern mayor, I recognize how Pete Buttigieg is uniquely qualified to move our country forward."
With all of the announced support, Arndorfer was the lone endorser from the state of Iowa. There are still more than 130 days until the Iowa Caucus which will unfold on Feb. 3, 2020.
What a Globe Gazette News+ membership can do for you:
A deeper examination of local issues than you'll find anywhere else.
Two products in one – not everything that's in the print edition of the Globe Gazette is on our website, and not everything on our website is in the print edition.
Access to newspapers.com archives dating back two years.
The ability to carry your local news with you and receive alerts instantly as news unfolds.
Advertising that frequently gets you deals you won't find anywhere else.
Reach Reporter Jared McNett at 641-421-0527. Follow him on Twitter and Instagram at @TwoHeadedBoy98.