U.S. Sen. Kamala Harris (D-Calif.) continued her all-in Iowa strategy with a stop in Mason City on Saturday evening. 
After completing five trips through the state in October, Harris' campaign continued that strategy with a two-day trek as the first-in-the-nation Iowa caucus draws nearer.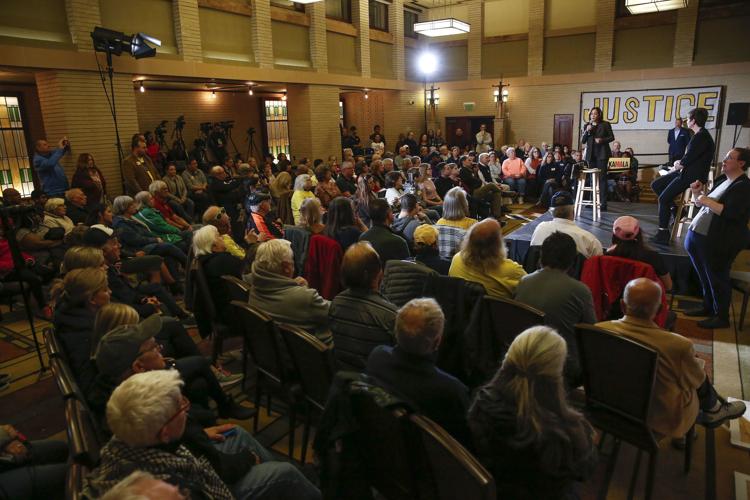 Anxious to contrast her candidacy against those in a large field of Democratic presidential candidates, Harris spent an hour in front of a crowd of over 100 people at the Historic Park Inn touting her experience as a former state attorney general and now as a senator to combat the issues facing Americans. 
A theme of "justice is on the ballot" coursed through Harris' town hall speech as she named a litany of social and economical injustices and her plans to combat those issues.
When speaking of economic justice, her solution was simple - if elected, she would repeal President Donald Trump's signature of the Tax Cuts and Jobs Act to pay for what she called "the largest middle class tax cut we've had in generations."
You have free articles remaining.
On education justice, Harris proposed the first ever federal investment to close the teacher pay gap. After naming United States Secretary of Education Betsy DeVos with a smile as the crowd jeered, she quipped, "let's be clear, teachers don't want a gun, they want a raise."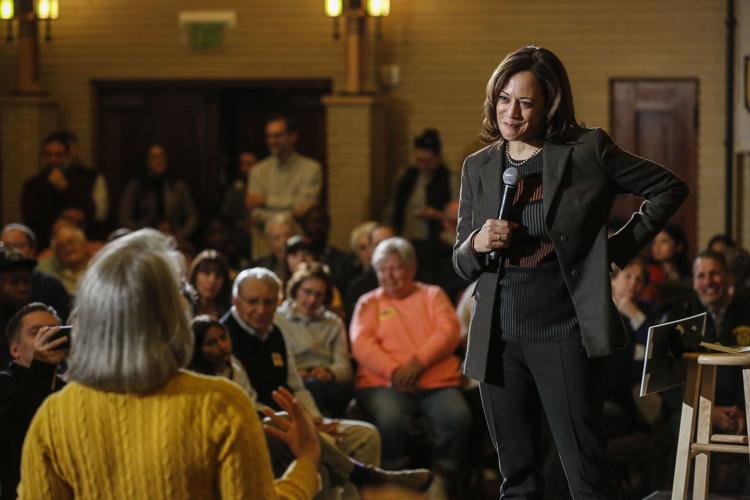 Harris also laid out her "Medicare For All" plan, another bid to draw contrast from fellow candidates, saying her plan would cover everyone, including those with preexisting conditions, extending to include coverage for dental, vision and hearing aids, and allows the choice between private and public health plans. 
After listing several more of the policies she would enact as president, Harris rounded out her justice theme with one statement, saying "justice is on the ballot when we've got a criminal living in the White House."
Closing out her opening remarks, Harris said, "I strongly believe that we have the capacity to overcome these various injustices and that when we do, we will able to unlock the promise of America and the potential of the American people."
Harris' two-day trip through Iowa continued on Sunday with public events in Fort Dodge, including breakfast and church services at the Second Baptist Church and a meet and greet at River Hops Brewing. 
Kamala Harris 1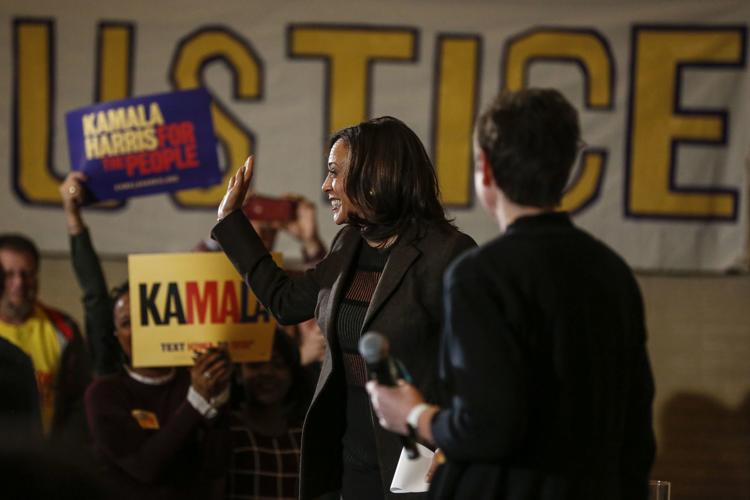 Kamala Harris 2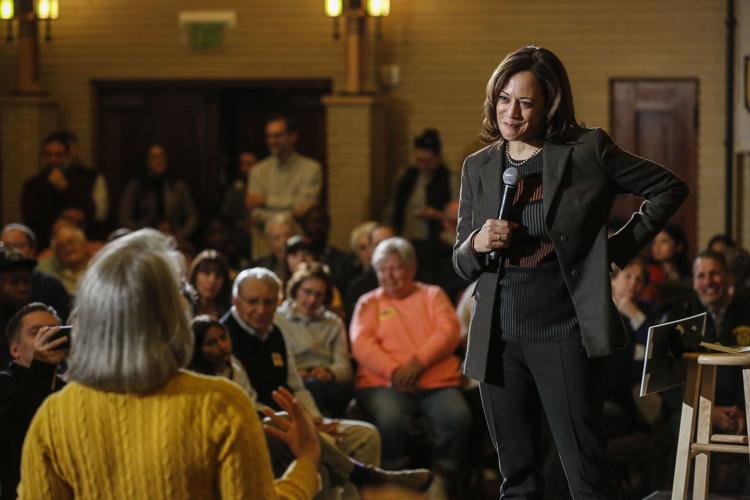 Kamala Harris 3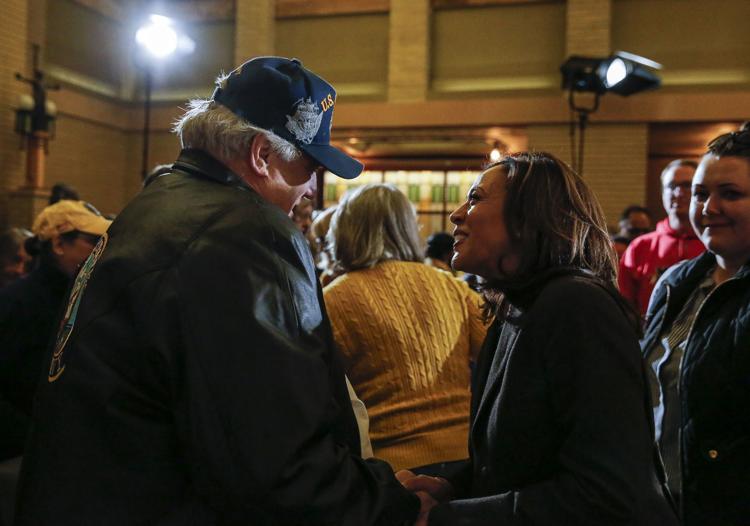 Kamala Harris 4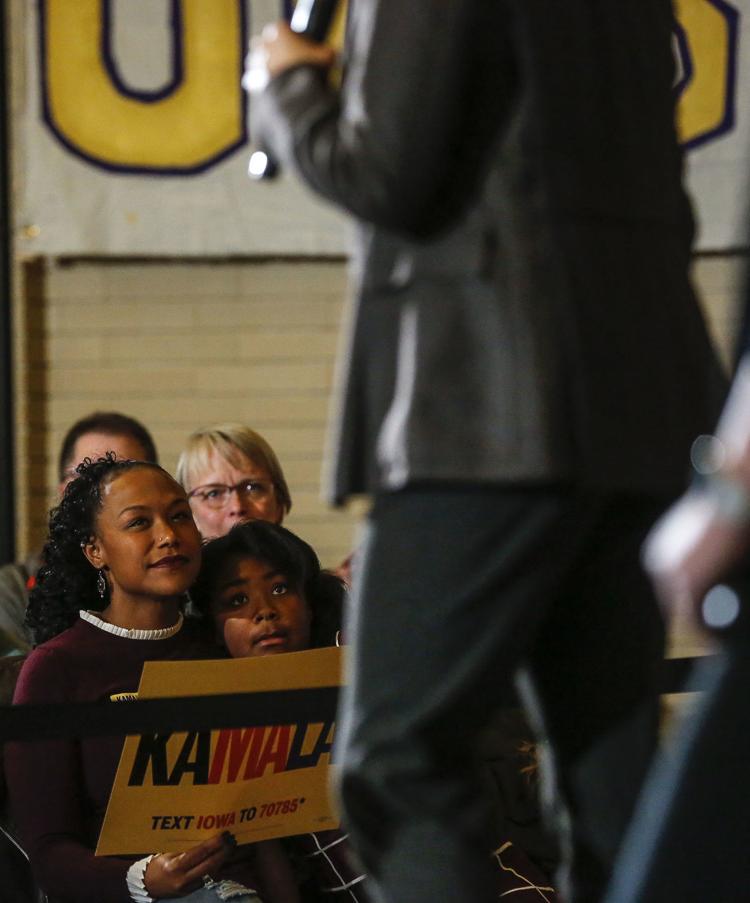 Kamala Harris 5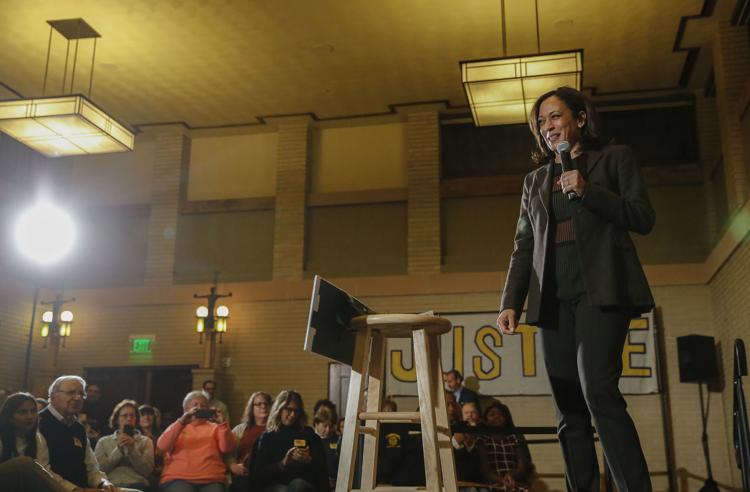 Kamala Harris 6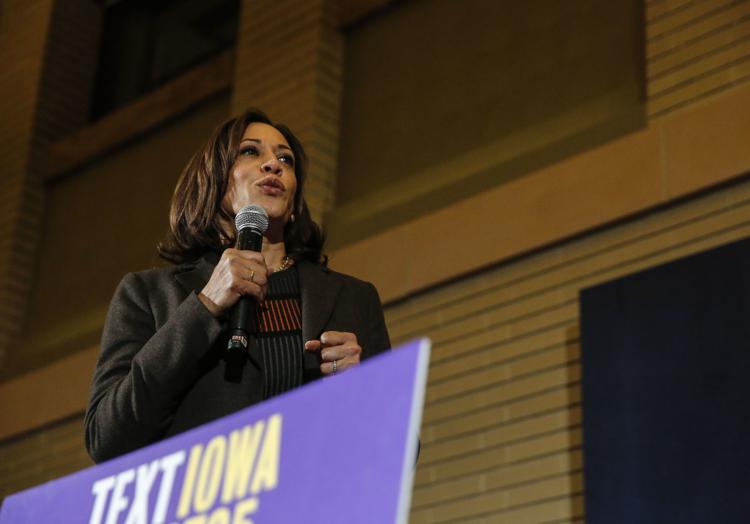 Kamala Harris 7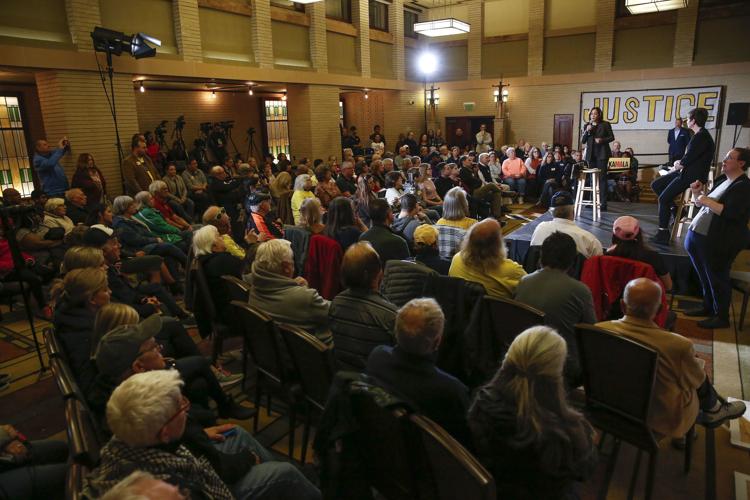 Kamala Harris 8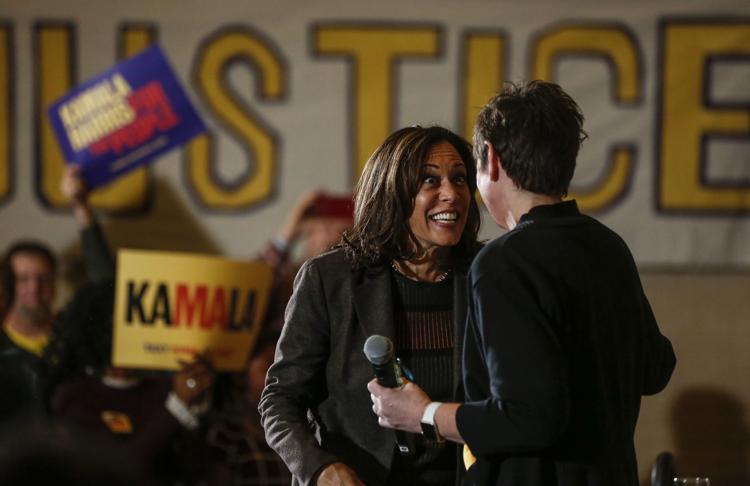 Kamala Harris 9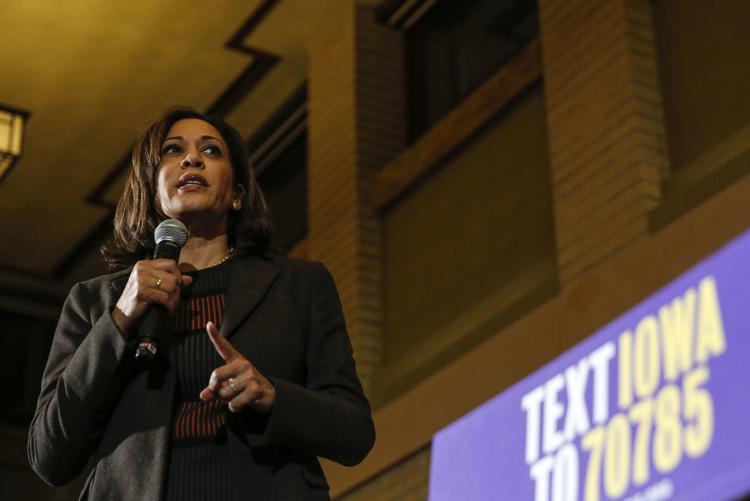 Kamala Harris 10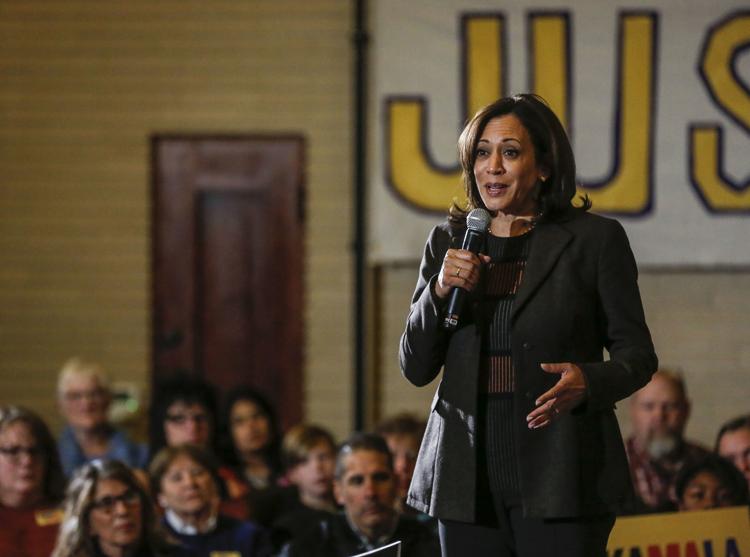 Kamala Harris 11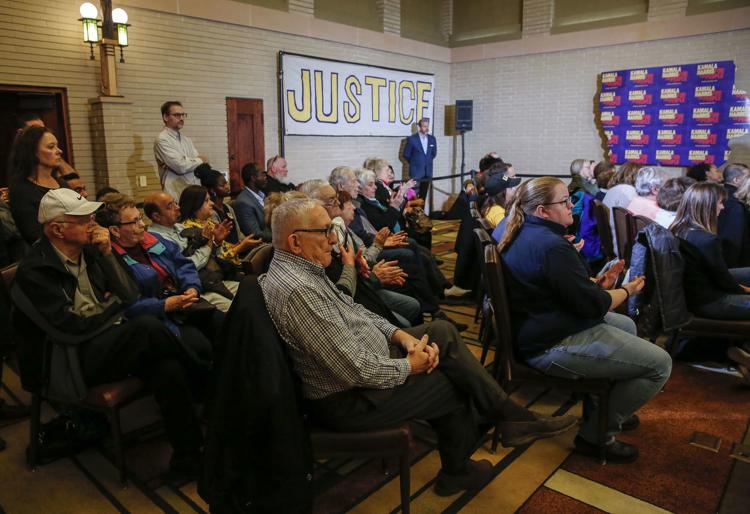 Kamala Harris 12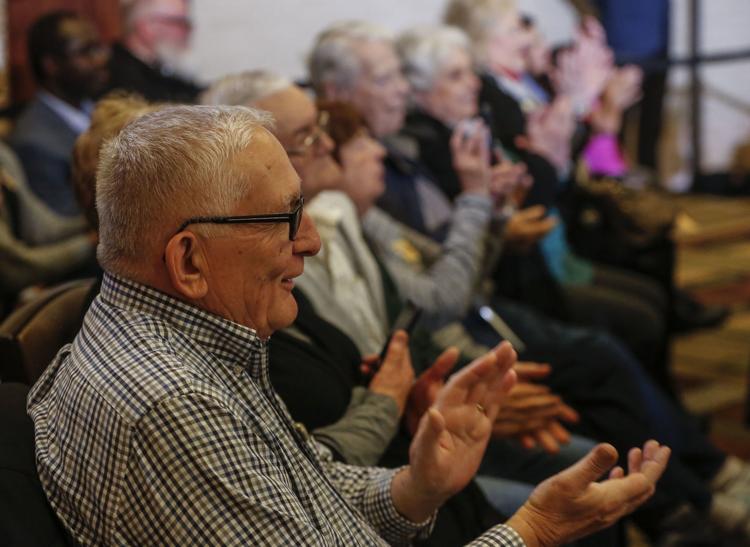 Kamala Harris 13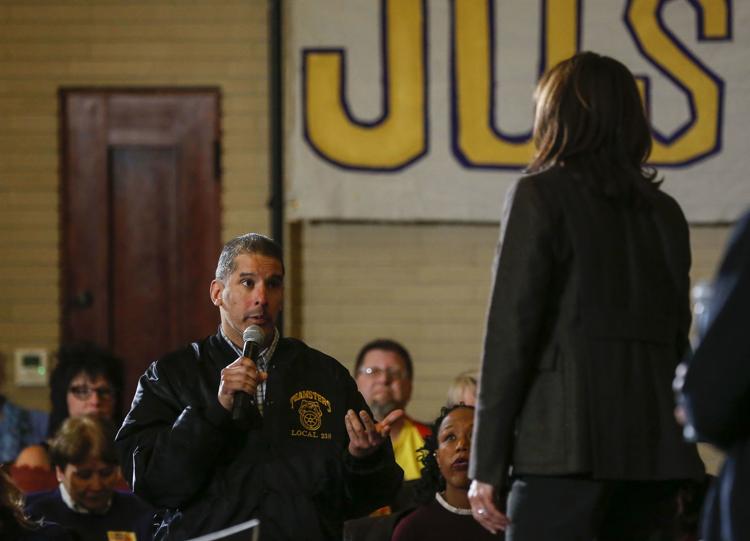 Kamala Harris 14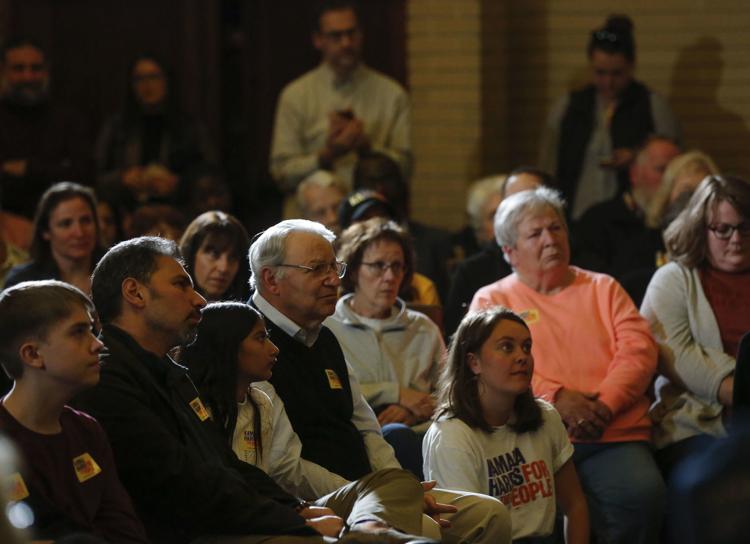 Kamala Harris 15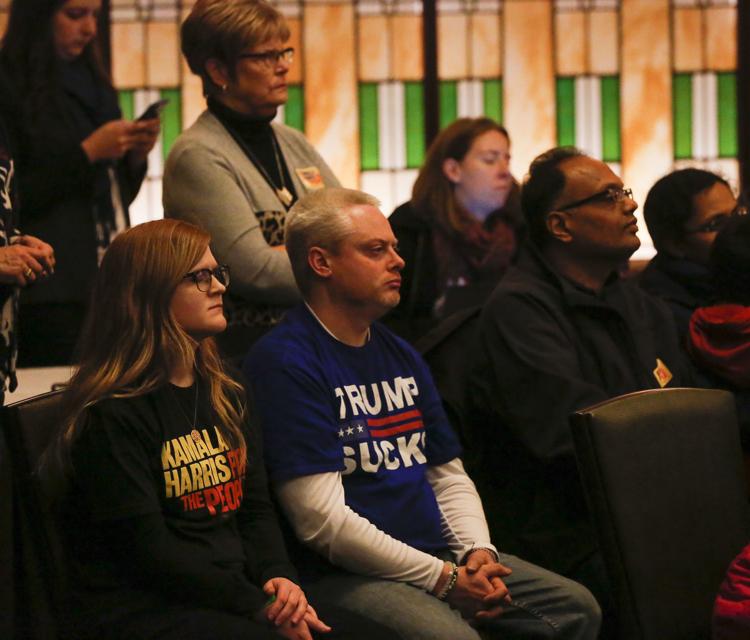 Kamala Harris 18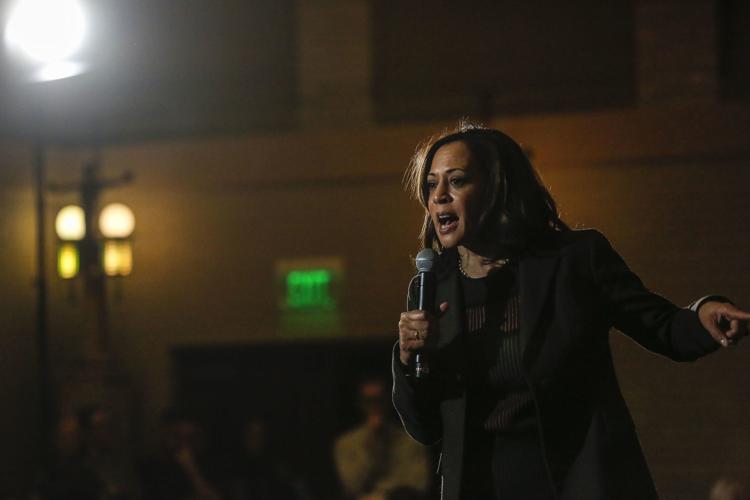 Kamala Harris 19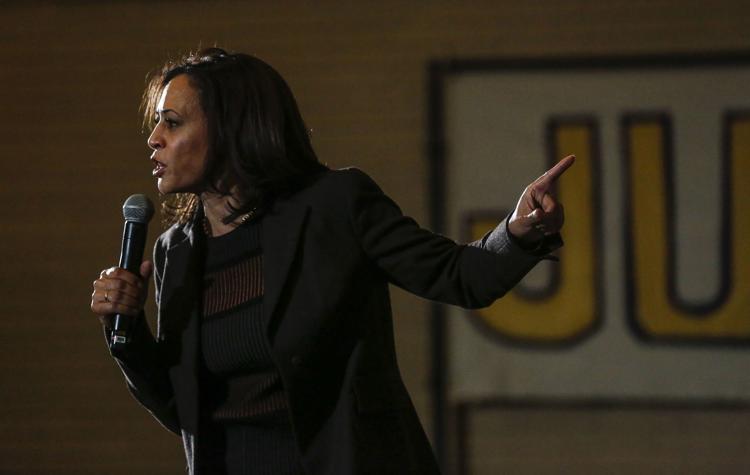 Kamala Harris 20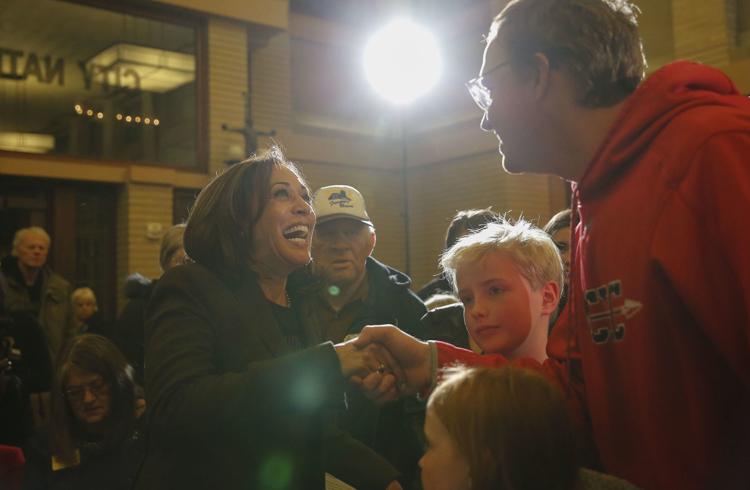 Kamala Harris 21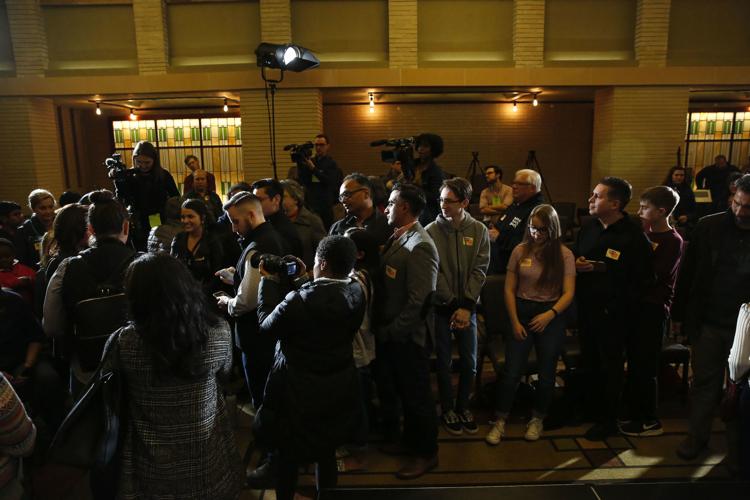 Kamala Harris 16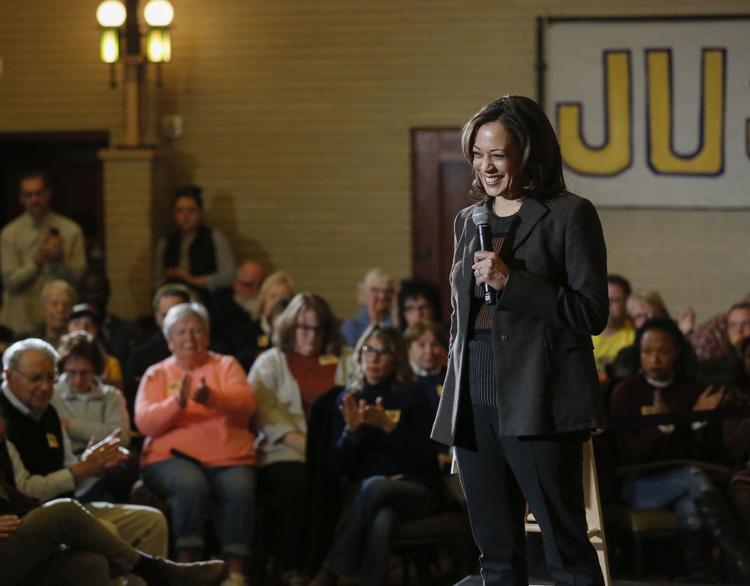 Kamala Harris 22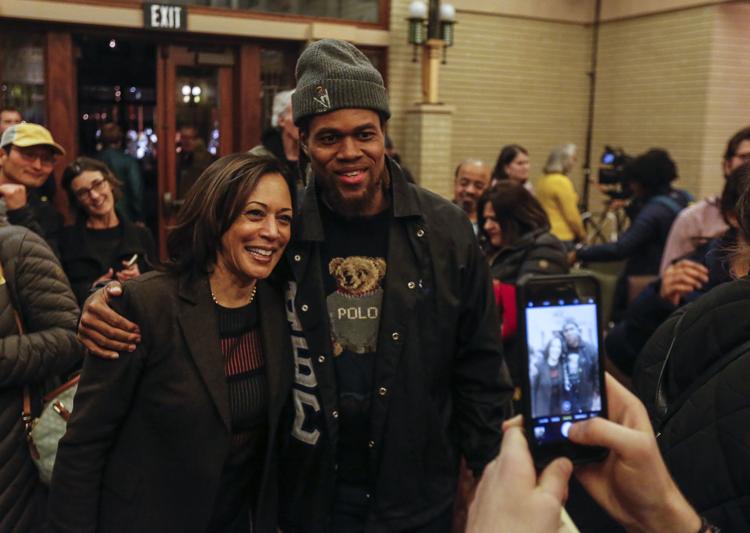 Kamala Harris 23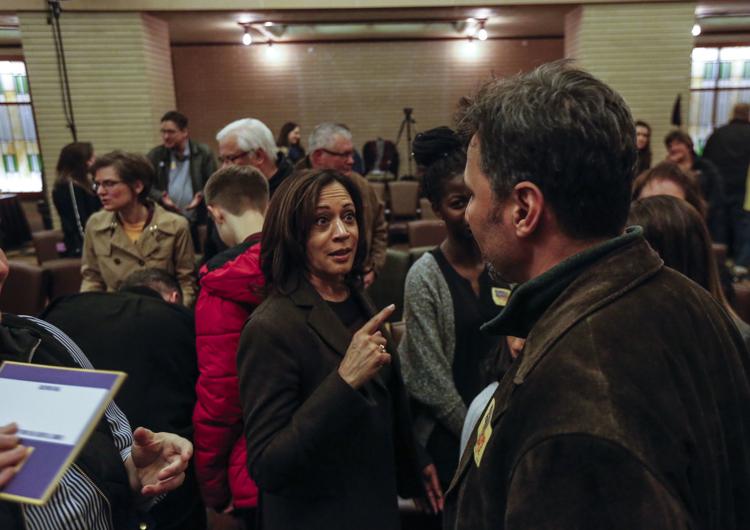 Kamala Harris 17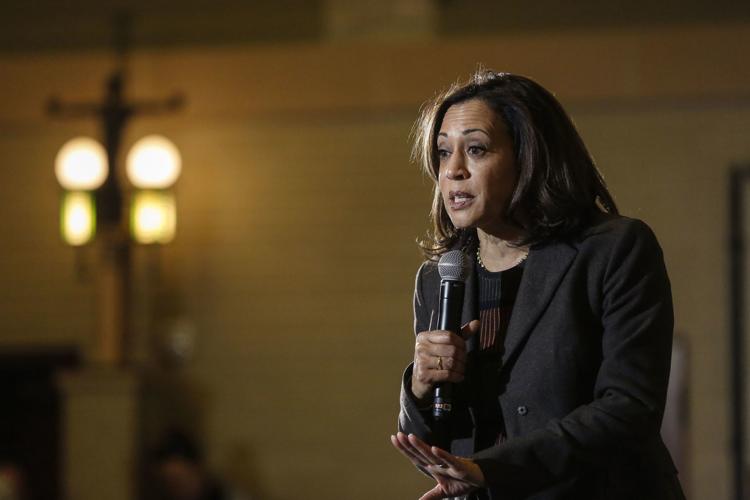 Kamala Harris 24