When the new budget for Floyd County rolls around on July 1 of this year, there's a good chance that at least one number among hundreds will stay the same: supervisor salaries. 
With the past two budgets, the Floyd County Board of Supervisors has approved salary increases as recommended by the compensation board. For the fiscal year that started July 1, 2020, the supervisors received a pay increase of 2% which bumped their pay up to $40,098. In the latest instance though, the County Board is moving to decline any pay increase.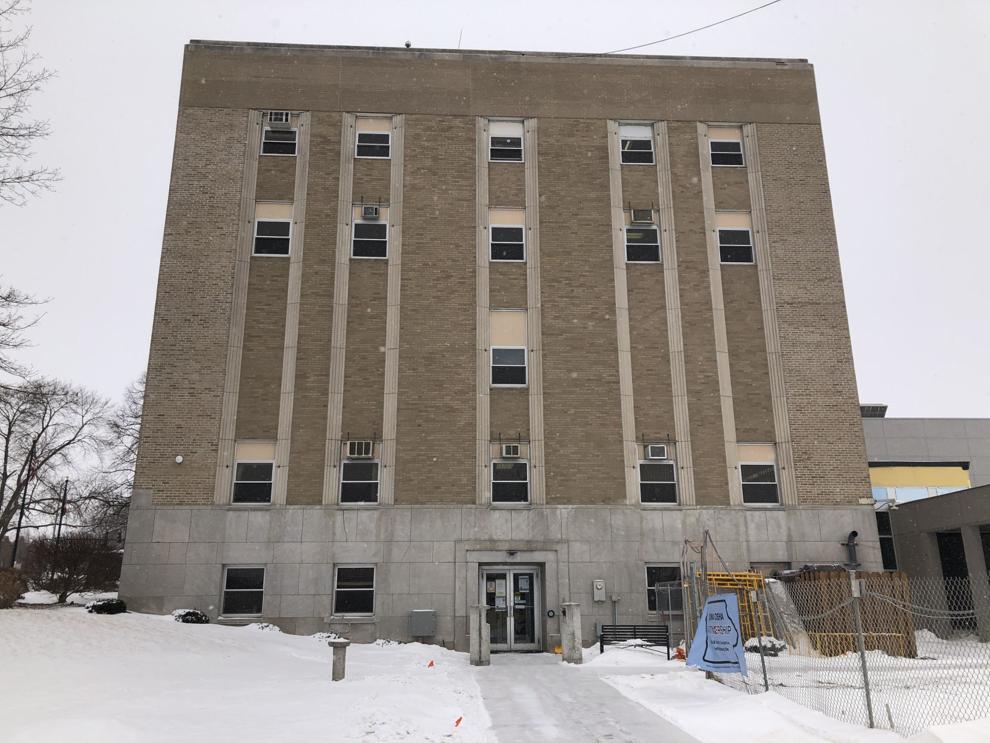 The proposed pay bump from the compensation board was less than past years, at 1.5%, but the county supervisors still unanimously moved to decline the recommendation at a special meeting this past Friday.
According to board member Doug Kamm, much of the motivation for that is budgetary.
"We have a really tight budget so we thought the first thing was to make an example of ourselves," he said. "We're asking everybody for whatever ideas they can and that was the first and easiest one that we could come up with."
Kamm said that in the 10 years that he's served on the board there's been a time or two where the supervisors similarly declined to take a pay increase.
In this latest instance, Kamm said that the reason for the tighter budget was in part owed to an ongoing project to construct a new law enforcement center in the county. In fact, on Friday, the board heard an update on the project which included changes for things such as kitchen equipment, which were listed at $2,021.53, and "drywall at skylights" for $3,243.10. All motions carried 3-0. During discussion on the law enforcement center item, there was a dissenting voice from a resident, Doug Lindaman, who worried about the money it would still take to finish the project. 
Kamm made clear that certain budget issues could change before things are finalized in the coming weeks. 
"Nothing set in stone right now," he said. "Just a number shuffling game right now."
A county board in the north central Iowa declining a pay increase wouldn't be wholly out of the ordinary.
Less than a month ago, the Cerro Gordo County Supervisors unanimously chose to turn a recommended pay increase of 2.75% from the county compensation board. When they made the move, Supervisor Chris Watts pointed out that that was the fifth year in a row the board had reached such a decision.
Supervisor pay for Cerro Gordo County is about $52,000, which is the sixth highest county board salary in the state based on numbers from the Iowa State Association of Counties. On that same list, for fiscal year 2021, Floyd County came in 18th for supervisor pay. The lowest in the state was Adams County at $20,835 and the state average was $37,243 which is almost $3,000 less than Floyd County.
What a Globe Gazette News+ membership can do for you:
A deeper examination of local issues than you'll find anywhere else.
Two products in one – not everything that's in the print edition of the Globe Gazette is on our website, and not everything on our website is in the print edition.
Access to newspapers.com archives dating back two years.
The ability to carry your local news with you and receive alerts instantly as news unfolds.
Advertising that frequently gets you deals you won't find anywhere else.
Jared McNett covers local government for the Globe Gazette. You can reach him at Jared.McNett@globegazette.com or by phone at 641-421-0527. Follow Jared on Twitter at @TwoHeadedBoy98.