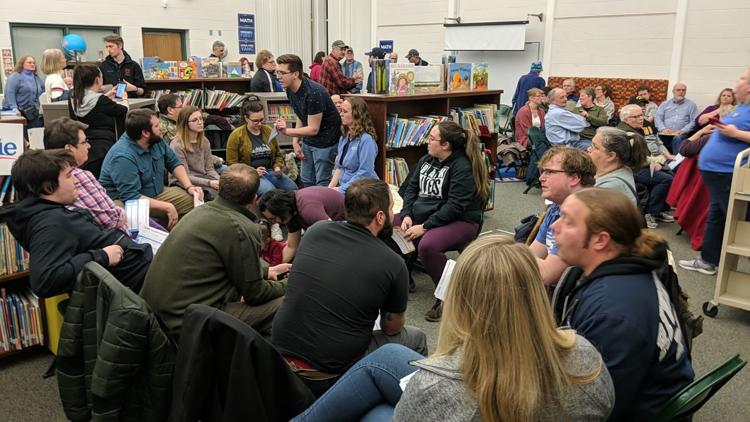 The Iowa Democratic Party released partial results of its kickoff presidential caucus after a daylong delay on Tuesday showing former Midwestern Mayor Pete Buttigieg and progressive Vermont Sen. Bernie Sanders leading the opening contest in the party's 2020 primary season.
North Iowa appeared to be following the statewide trend. 
Based on available numbers, Buttigieg is winning six North Iowa counties (Cerro Gordo, Floyd, Hancock, Kossuth, Winnebago and Wright) while Sanders and Minnesota Sen. Amy Klobuchar are both winning two (Butler and Franklin for Sanders and Mitchell and Worth for Klobuchar).
None of those 10 counties are fully reported as of press time.
Butler County  
Sanders was the lone candidate in Butler County's seven reporting precincts to pick up two full delegates and he was the only candidate with 80 or more total caucusers.
Trailing Sanders was Warren who had 1 delegate and 68 total caucusers which was just two behind Biden's total of 70.
Butler was one of Buttigieg's weaker county showings in the area. Though he did receive a delegate, he actually lost a caucuser between rounds, which was uncommon for him in the available county data.
Cerro Gordo County  
Buttigieg came out on top with 5 delegates and 302 caucusers while Klobuchar overperformed and took second place with 4 delegates and 244 caucusers.
Biden and Sanders finished in a tie for third with 3 delegates, though Sanders lost caucusers between the first and second votes.
Buttigieg added the most caucusers between expressions while entrepreneur Andrew Yang lost the most with 54 people dropping off.
Floyd County  
Buttigieg again finished in first with 77 caucusers and 1 delegate in the county's four reporting precincts. Klobuchar took second in total caucusers with 73, but tied with Biden, who had 65 caucusers, and Sanders with 33 caucusers, for one delegate. 
The largest shift between rounds happened for Klobuchar who added 10 caucusers.
Franklin County  
Bernie Sanders had the strongest showing in Franklin County's seven precincts with 59 total caucusers and 1 delegate going with the Vermont senator. Between votes, Sanders picked up eight caucusgoers. Buttigieg finished in second with 41 caucusers, which was good for one delegate, but he was unable to add a single voter between the two rounds.
Amy Klobuchar also picked up a delegate with 26 caucusers. Biden and Warren tied for most voters lost between rounds with four each.
Hancock County  
With nine precincts reporting, Buttigieg, Klobuchar, Sanders and Biden garnered the most support with 81 votes and two delegates, 70 votes and one delegate, 42 votes and one delegate, and 41 votes and one delegate, respectively. Warren garnered 18 votes but no delegate. Buttigieg campaigned in Britt back in November 2019 and received support from Mayor Ryan Arndorfer in September 2019.
Kossuth County 
Buttigieg led Kossuth County with 134 votes and three delegates with 14 precincts reporting. Biden and Klobuchar followed with 111 votes and two delegates, and 81 votes and one delegate, respectively. Sanders secured 37 votes and one delegate, while Warren garnered 23 votes and no delegates.
Mitchell County 
You have free articles remaining.
Amy Klobuchar came out as the big winner in Mitchell County's 10 reporting precincts with 92 caucusers after the final vote, which gave her two delegates. Between rounds, she picked up a dozen total caucusers.
Buttigieg, Biden and Warren also netted a single delegate.  
Winnebago County
Buttigieg won two delegates in Winnebago County's seven reporting precincts, with 97 total caucusers.
With 34 fewer voters, Warren took second in the county and one delegate.
Winnebago was one of the rare areas where Sanders lost caucusers between rounds. He had 40 people committed in the first expression but that winnowed to 33 in the final expression, still good for one delegate. Klobuchar also had one delegate in the final count.
Worth County
For the four reporting precincts in Worth County, Klobuchar was the only candidate to get a delegate.  Buttigieg finished in second and was .04 away from hitting the needed delegate number to round up. In the available precincts, which does not seem to include Northwood, Sanders and Biden combined for 15 total votes.
Wright County 
Buttigieg was the only candidate in Wright County's eight reporting precincts to net two delegates and get support from at least 100 caucusers. Sanders was second with 65 caucusers which gave him one delegate.
The largest shift between rounds happened to Warren who started out with 32 caucusers but that dropped down to nine caucusers in the final expression so she was unable to garner any delegates for the county.
It was too early to call a winner based on the initial results, but Massachusetts Sen. Elizabeth Warren, former Vice President Joe Biden and Minnesota Sen. Amy Klobuchar were trailing in the tally of State Delegate Equivalents, according to data released for the first time by the state Democratic Party nearly 24 hours after voting concluded. The results reflected 62% of precincts in the state.
Buttigieg, the 38-year-old former mayor of South Bend, Indiana, becomes the first openly gay candidate to earn presidential primary delegates. His early strength reflects his aggressive political pursuit of rural and small-town voters, including some Republicans, who prefer a more moderate approach to address the nation's political problems.
"We don't know all of the numbers, but we know this much: A campaign that started a year ago with four staff members, no name recognition, no money, just a big idea — a campaign that some said should have no business even making this attempt, has taken its place at the front of this race," Buttigieg declared, his voice filled with emotion, while campaigning in next-up New Hampshire.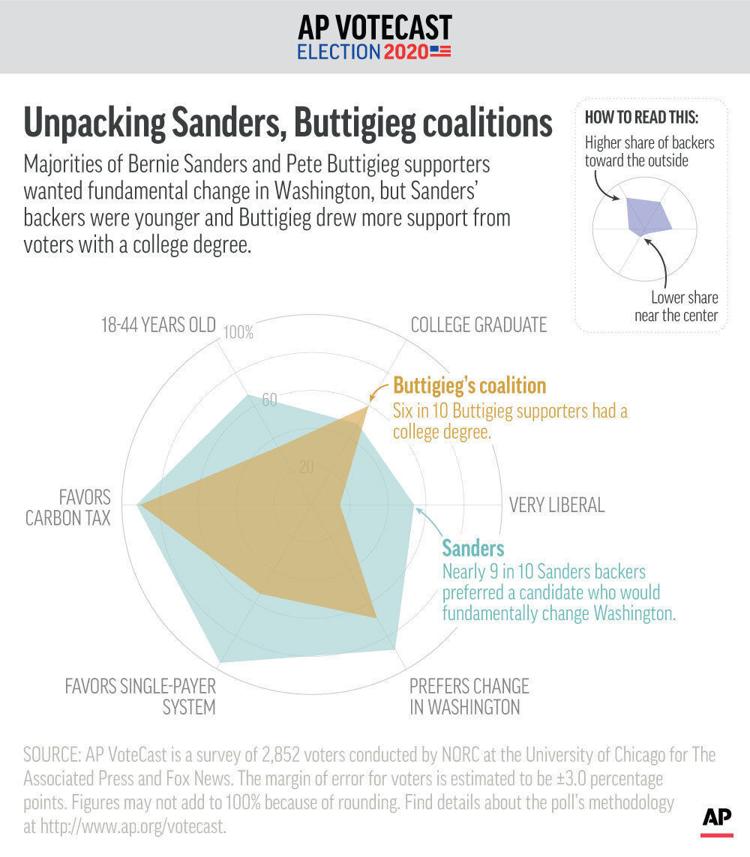 While campaigns were eager to spin the results to their advantage, there was little immediate indication that the incomplete results erased the confusion and concern that loomed over the Iowa contest. It was unclear when the full results would be released.
During a private conference call with campaigns earlier in the day, state party chairman Troy Price declined to answer pointed questions about the specific timeline -- even whether it would be a matter of days or weeks.
"We have been working day and night to make sure these results are accurate," Price said at a subsequent press conference.
The party told campaigns Tuesday that the problem was a result of a "coding issue in the reporting system" that it said had since been fixed. It said it had verified the accuracy of the collected data and said the problem was not a result of "a hack or an intrusion."
For the first time, the Iowa Democratic Party reported three sets of results: a tally of caucusgoers' initial candidate preference; vote totals from the "final alignment" after supporters of lower-ranking candidates were able to make a second choice, and the total number of State Delegate Equivalents each candidate received.
"I think Iowa is a dumpster fire," said Dick Harpootlian, a South Carolina state senator and longtime Biden supporter, who served as an Iowa precinct captain for Biden on Monday.
IA Caucus for Pete 2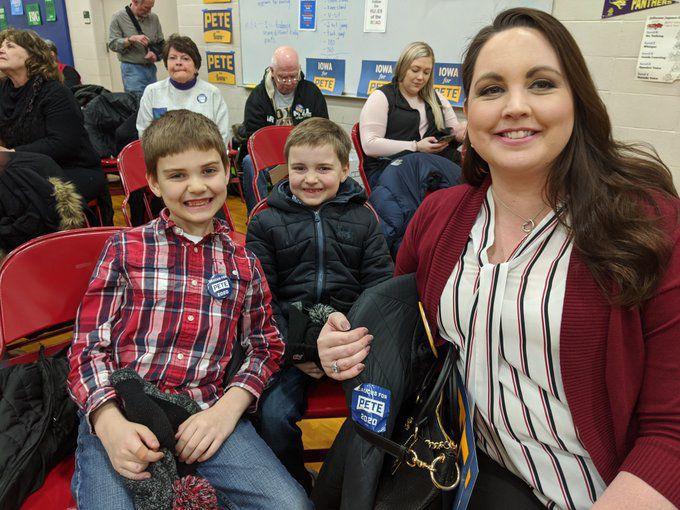 IA Caucus Osage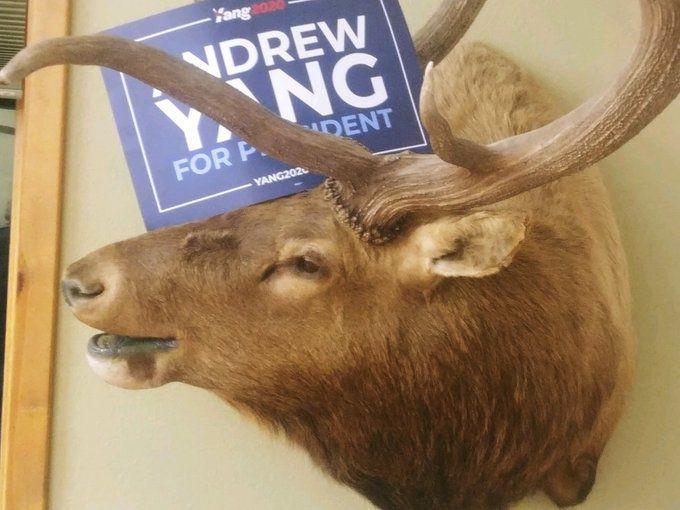 IA Caucus Precinct 2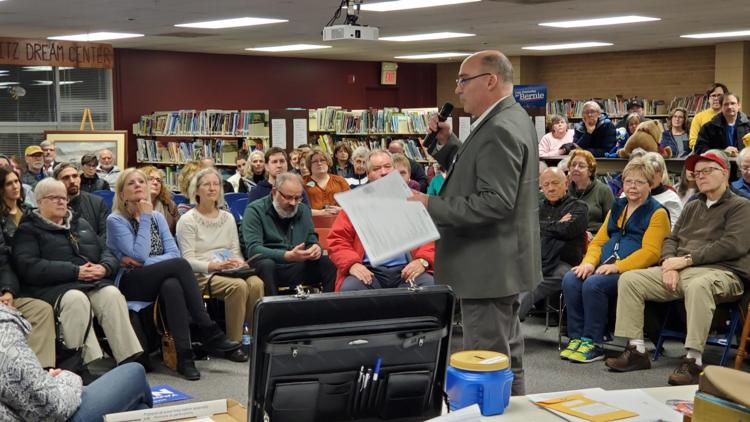 IA Caucus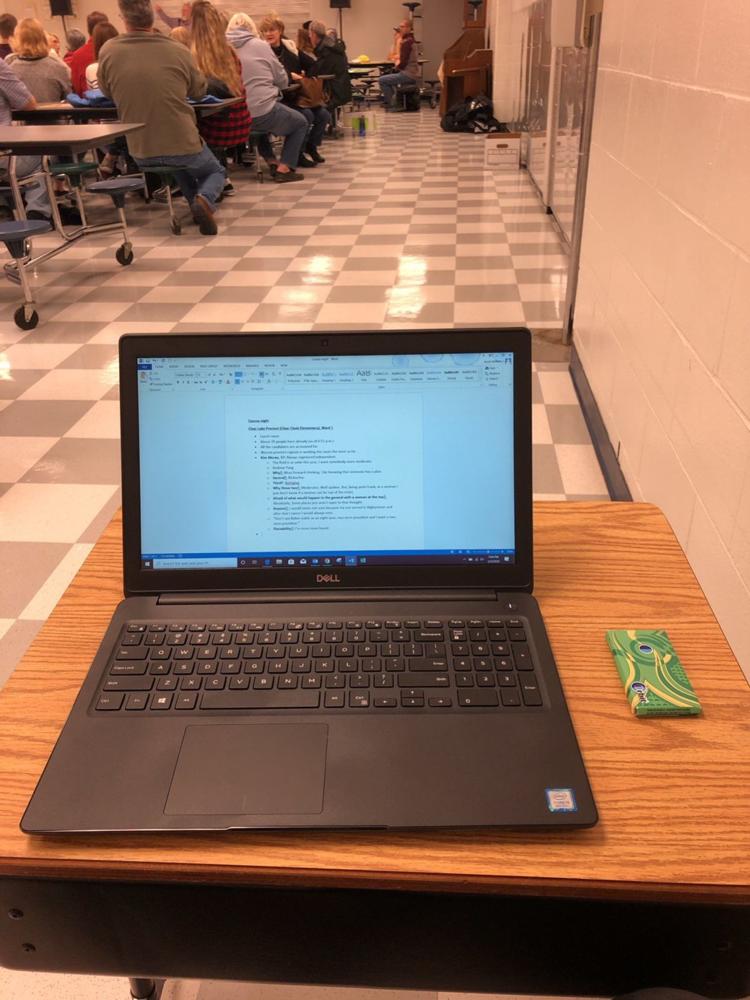 IA Caucus tallying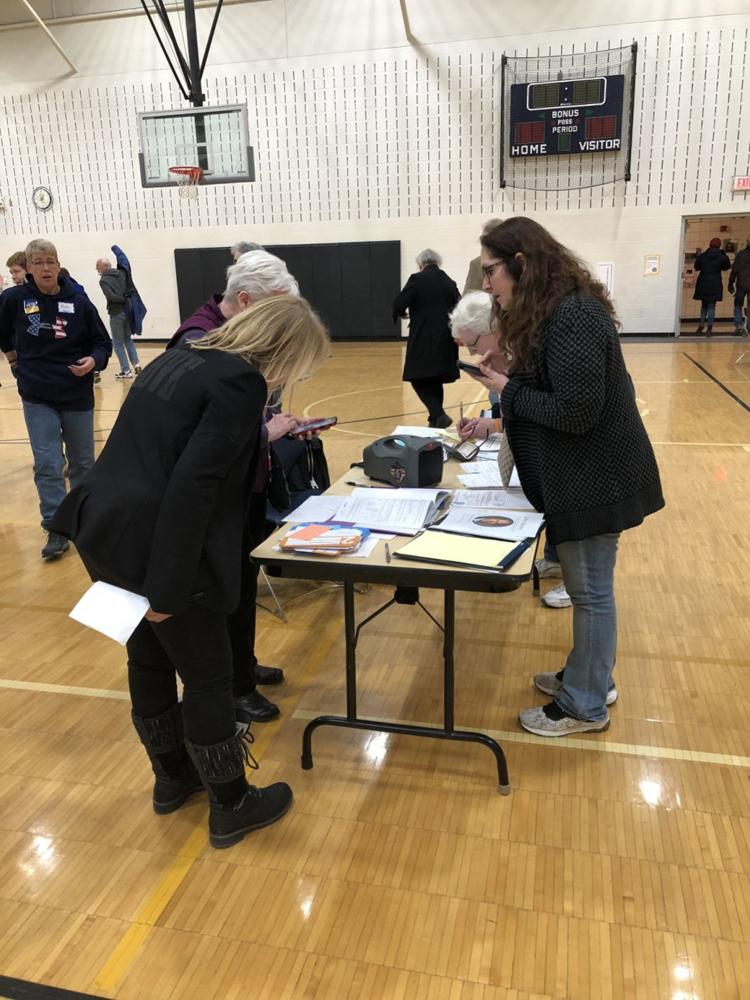 IA Caucus FB Live
IA Caucus GOP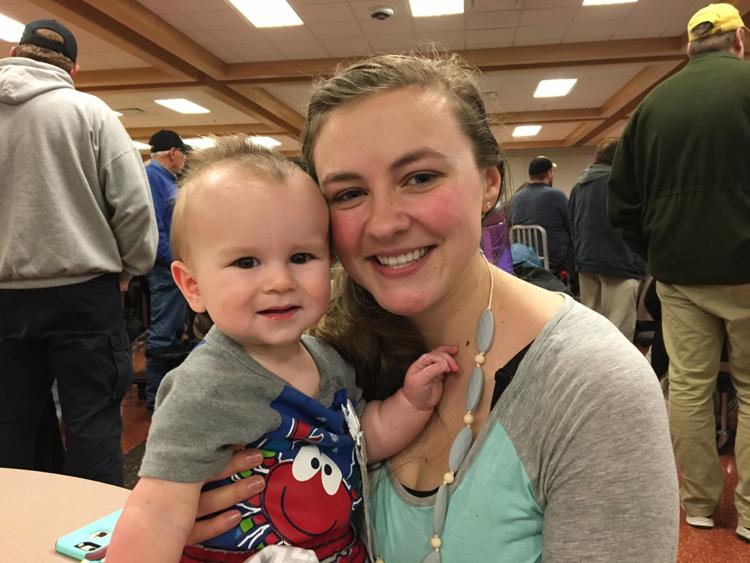 IA Caucus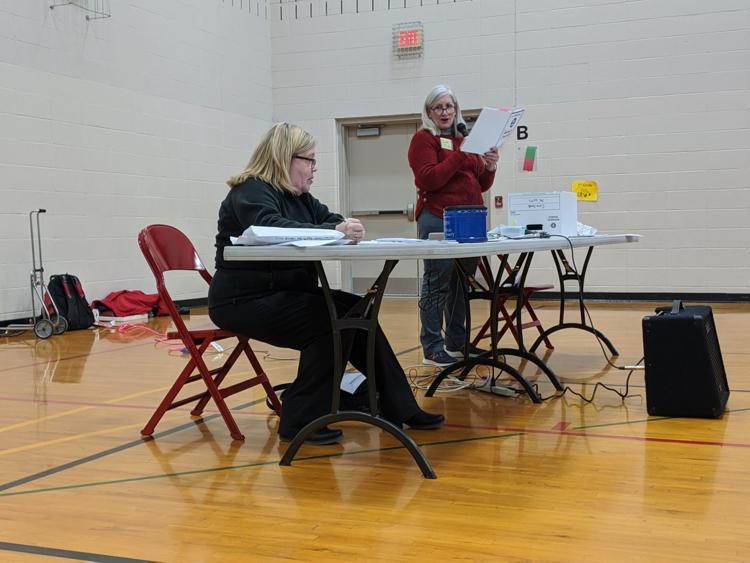 Forest City GOP Caucus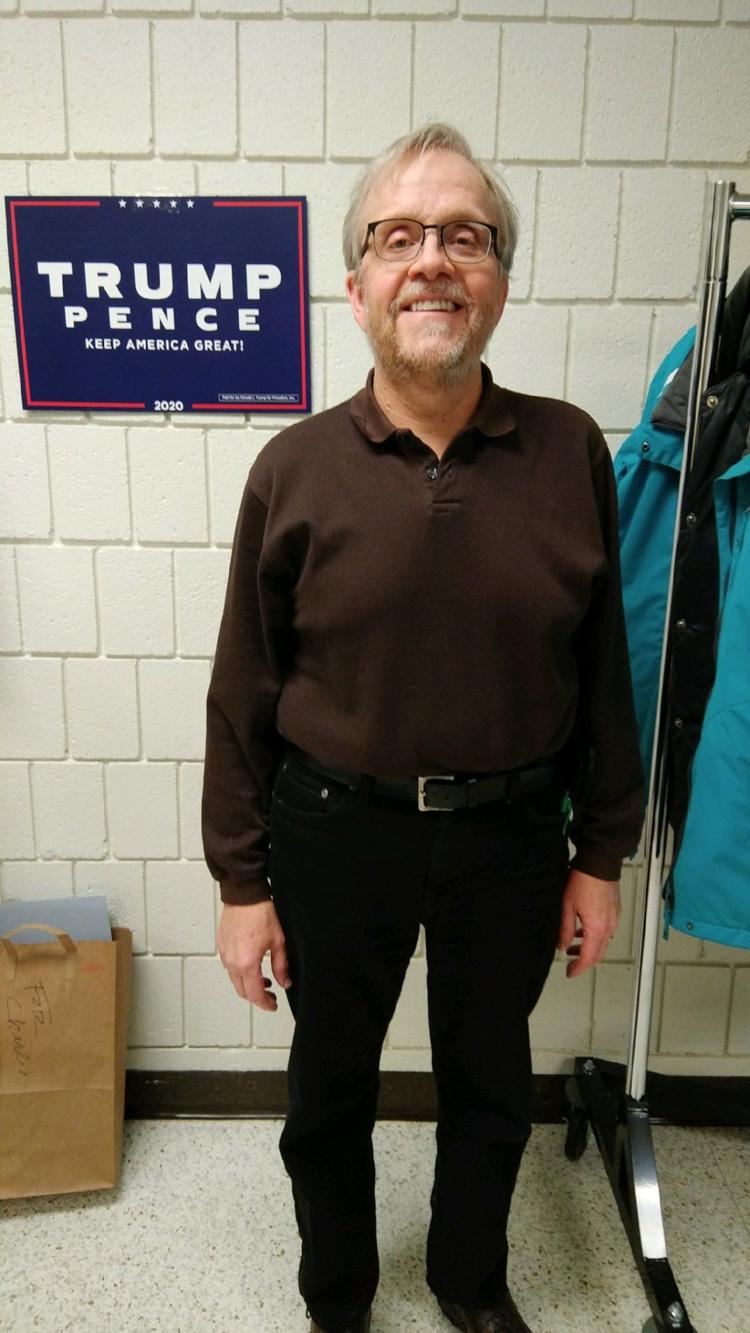 IA Caucus 1 for pete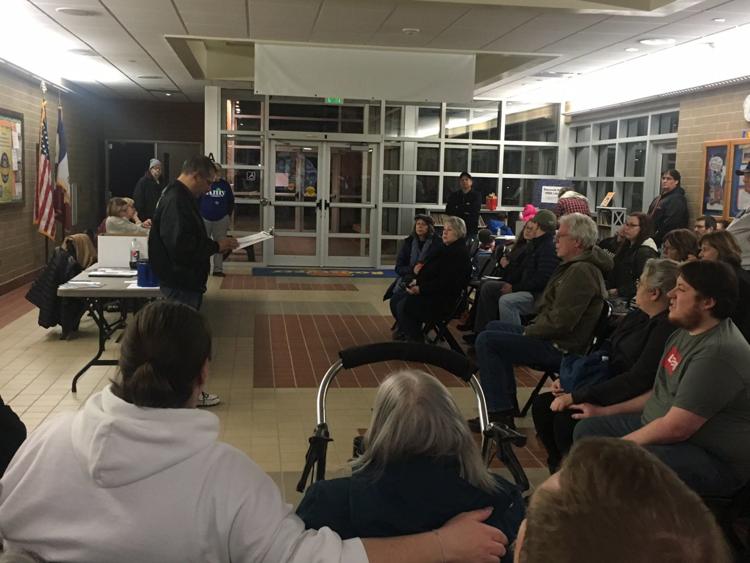 IA Caucus FB Live 1
IA Caucus FB Live 2
IA Caucus for Warren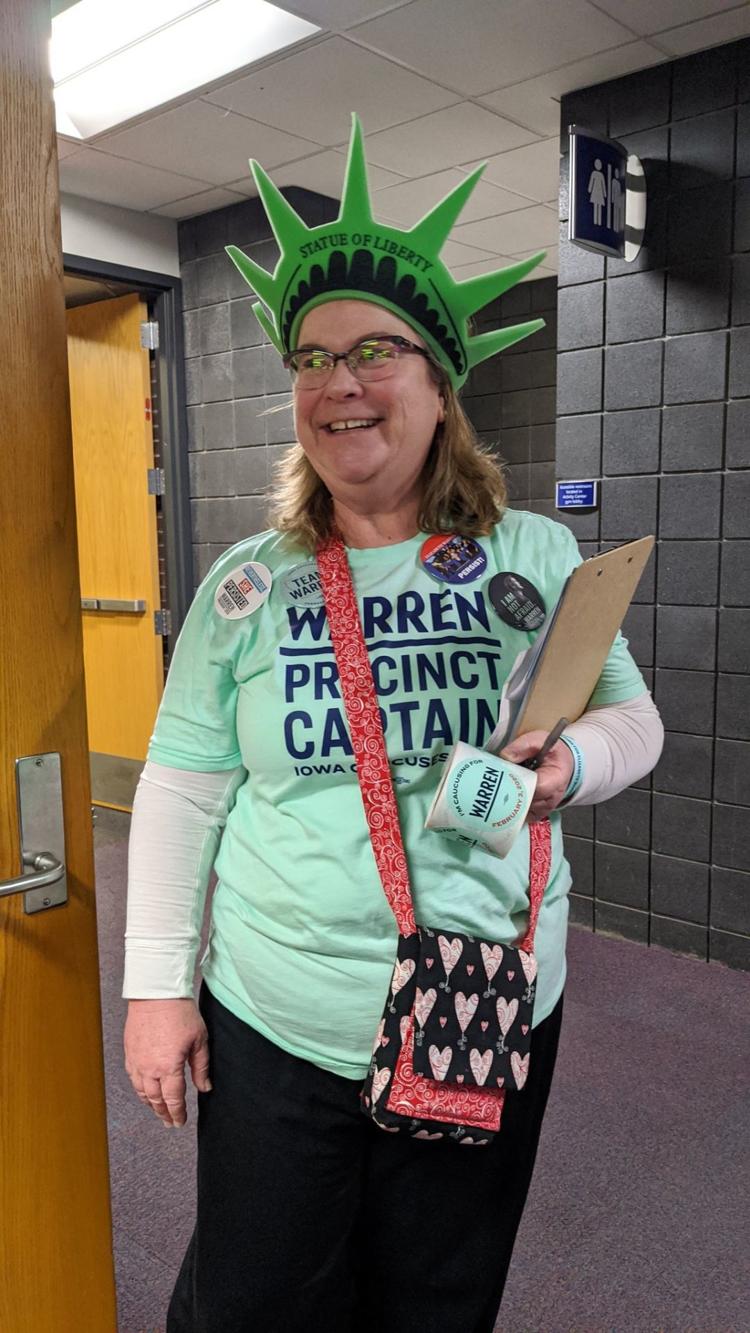 IA Caucus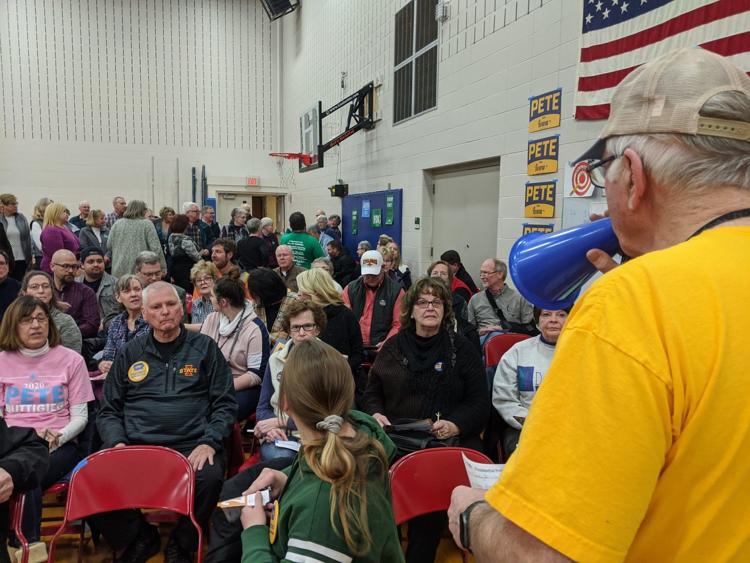 EP5X5XOXUAEvrT0.jfif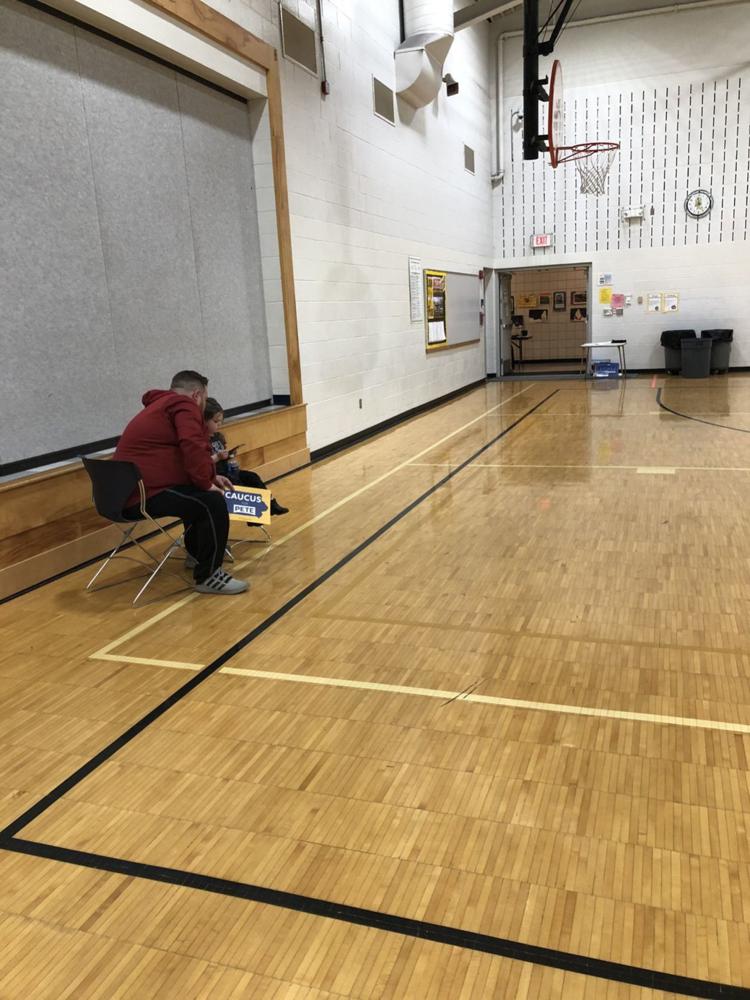 State Representative Terry Baxter
Forest City caucus, GOP
IA Caucus
IA Caucus Ward 4 Precinct 2 results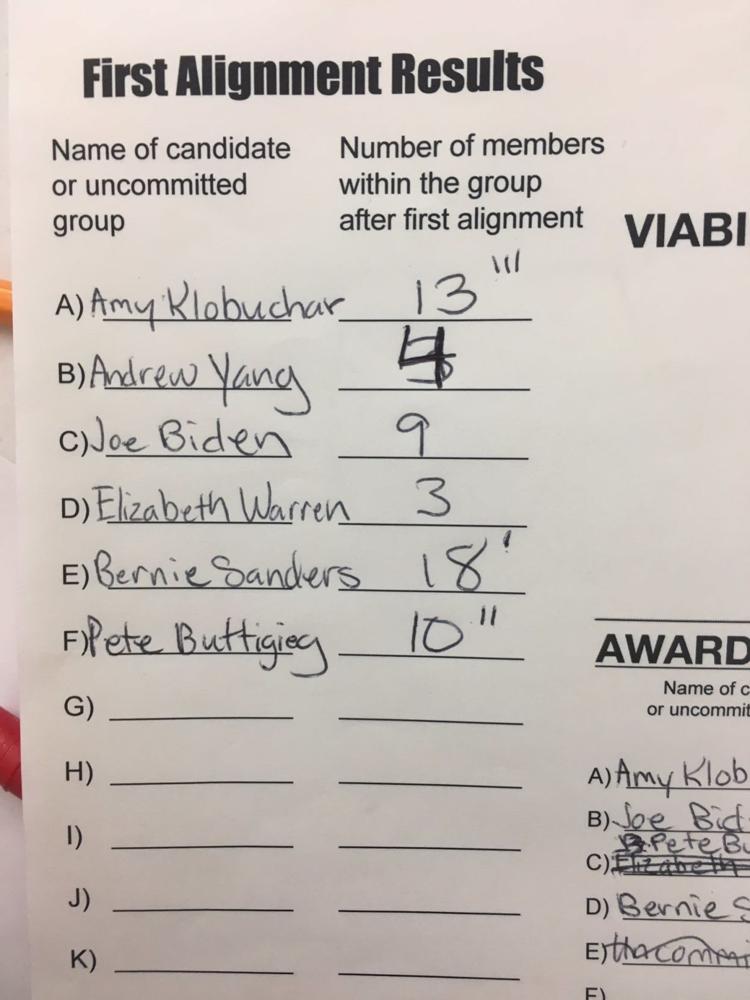 IA Caucuses District 3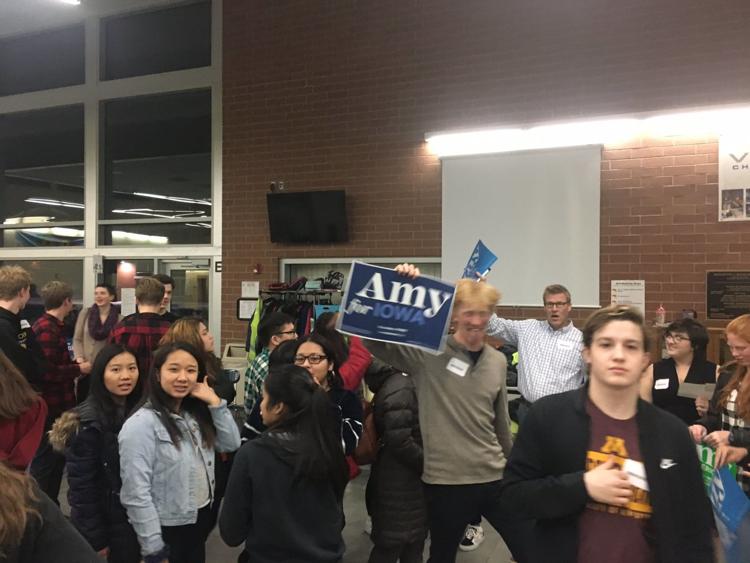 IA Caucus FB Live 1
IA Caucus FB Live 2
IA Caucus 24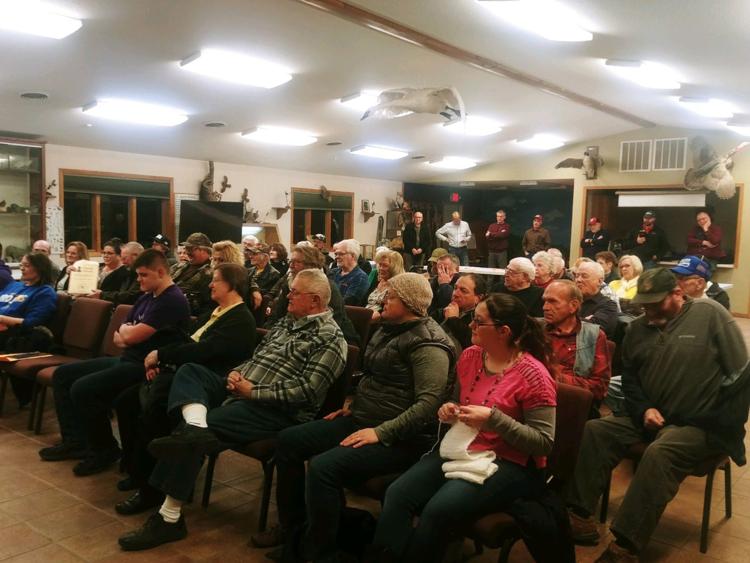 IA Caucus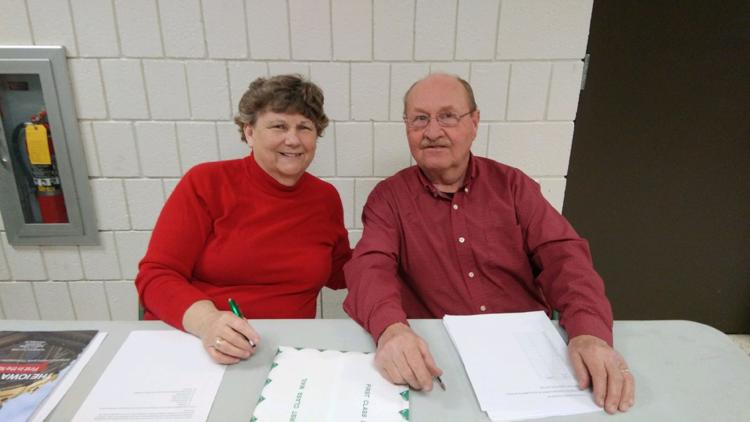 IA Caucus Grace's FB Live
IA Caucus delegates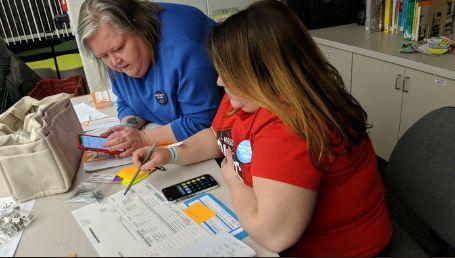 IA Caucus straw tiebreaker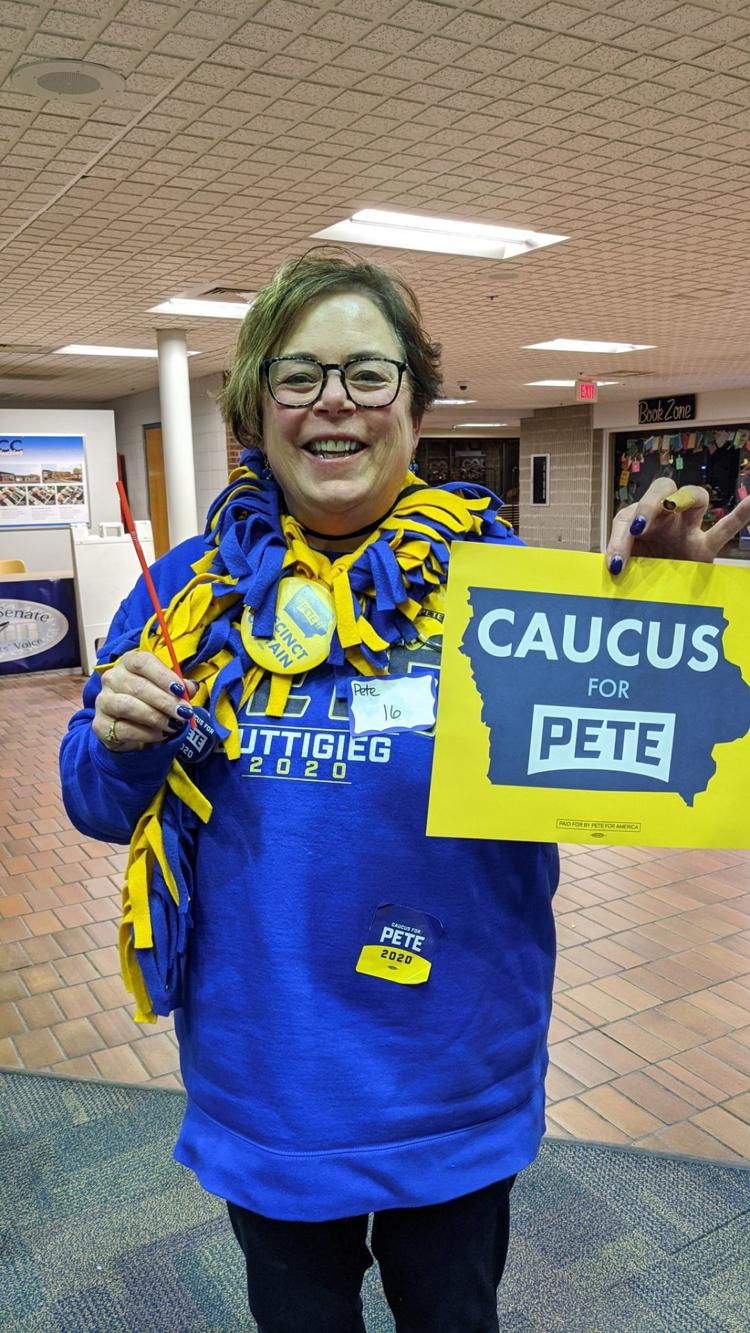 IA Caucus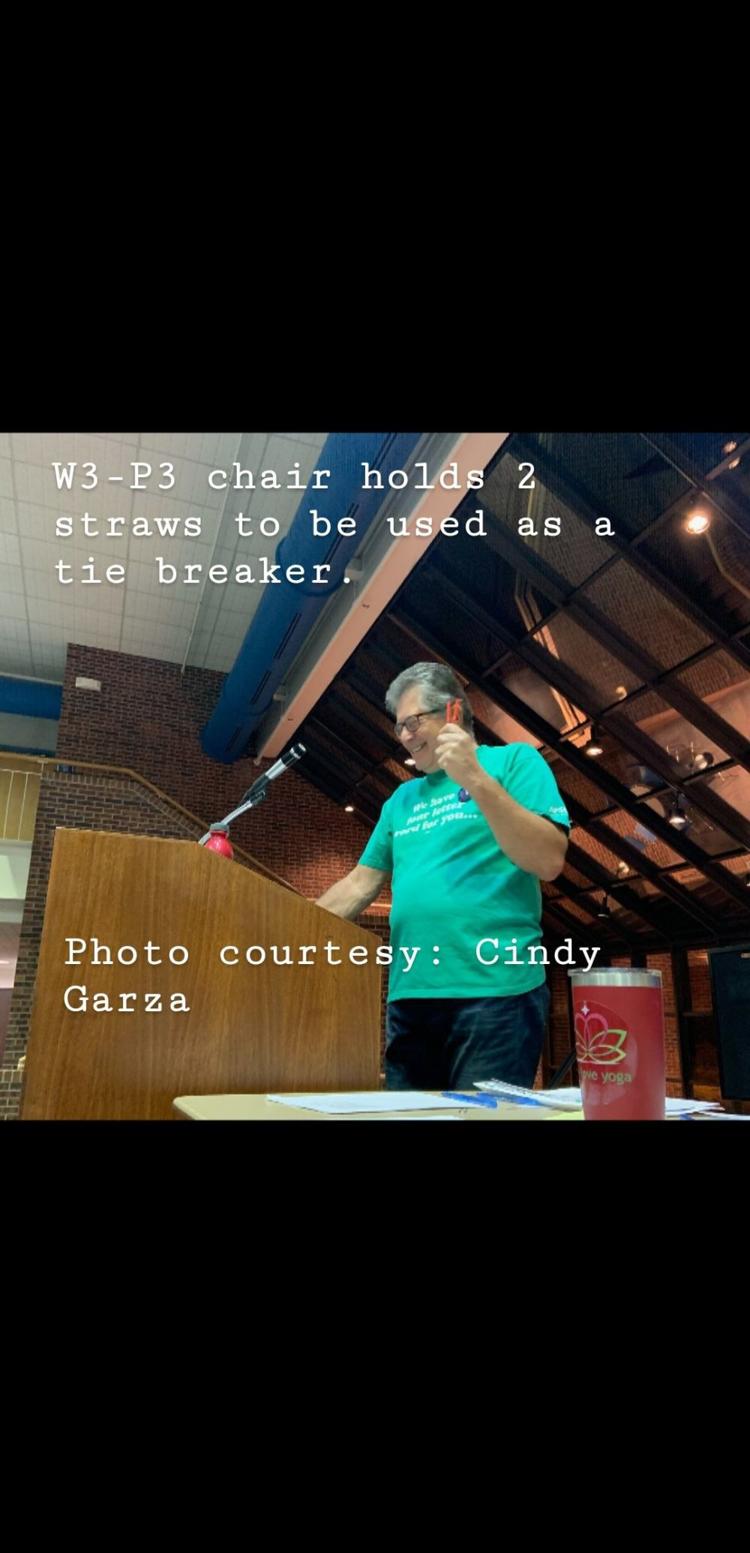 IA Caucus tweet straws
@PeteButtigieg Precinct Captain Katie Koehler holds the straw she drew to break a tie. 2 Yang voters decided to leave instead of realign + breaking the tie themselves. Seems to be a consistent mindset among Yang voters to leave, according to attendees I've talked to #IACaucus pic.twitter.com/xXtaTFsLou

— Lisa Grouette (@LisaGrouette) February 4, 2020
IA Caucuses 31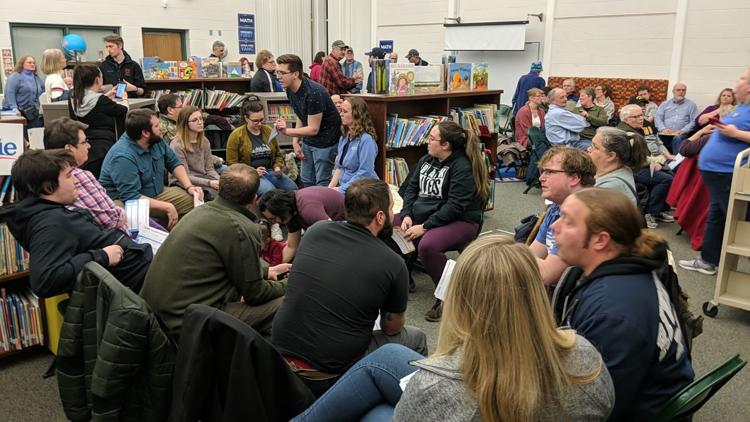 IA Caucus for Amy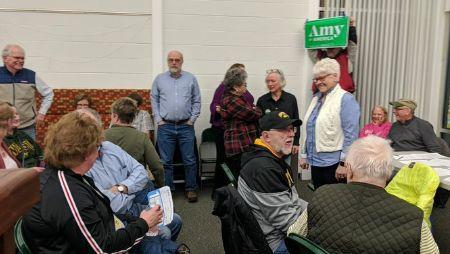 IA Caucus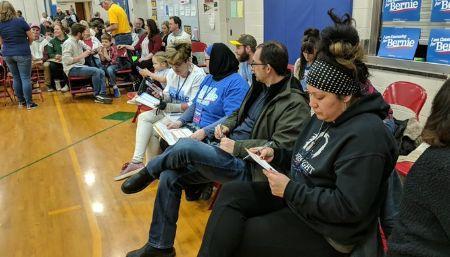 IA Caucuses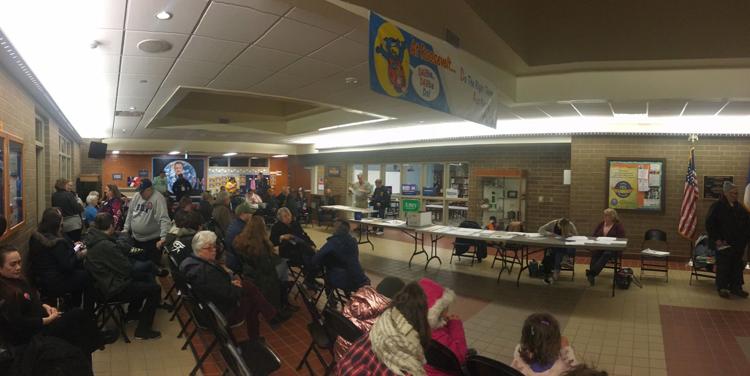 IA Caucus NIACC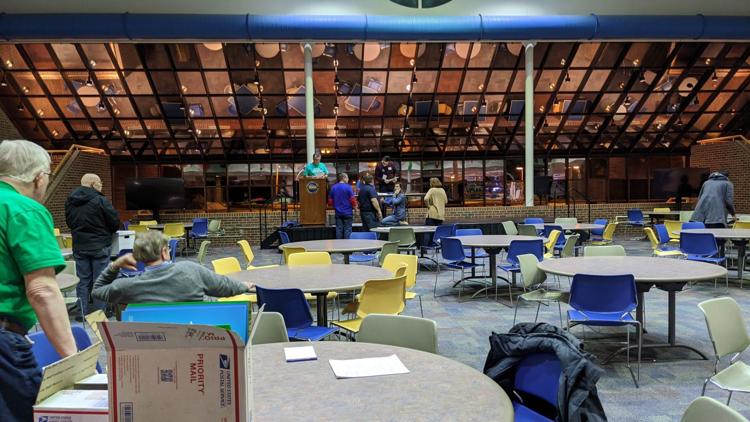 Catch up on the 2020 election campaign with AP experts on our weekly politics podcast, "Ground Game."