Editor's note: This story's headline has been updated to reflect the correct pharmacy. 
On Wednesday, the Iowa Department of Public Health shared news that, beginning today, Iowans in that age group can sign up to schedule a COVID-19 vaccine appointment at Walgreens store locations in the counties of: Cerro Gordo, Black Hawk, Des Moines, Dubuque, Johnson, Linn, Polk, Pottawattamie, Scott and Woodbury.
As the release made clear, appointments are limited to the number of vaccines available at each location and more vaccines are coming to the state on a weekly basis, so people shouldn't give up if they don't get in right away. 
At Wednesday afternoon's weekly press conference between Mason City Mayor Bill Schickel and CG Public Health Director Brian Hanft, Hanft was unequivocally excited about the news.
"That really helps us," he said. "Public Health is all about making the public as healthy as possible. Get it wherever you can get it. We don't have any ownership. It's just going to make it easier on the public."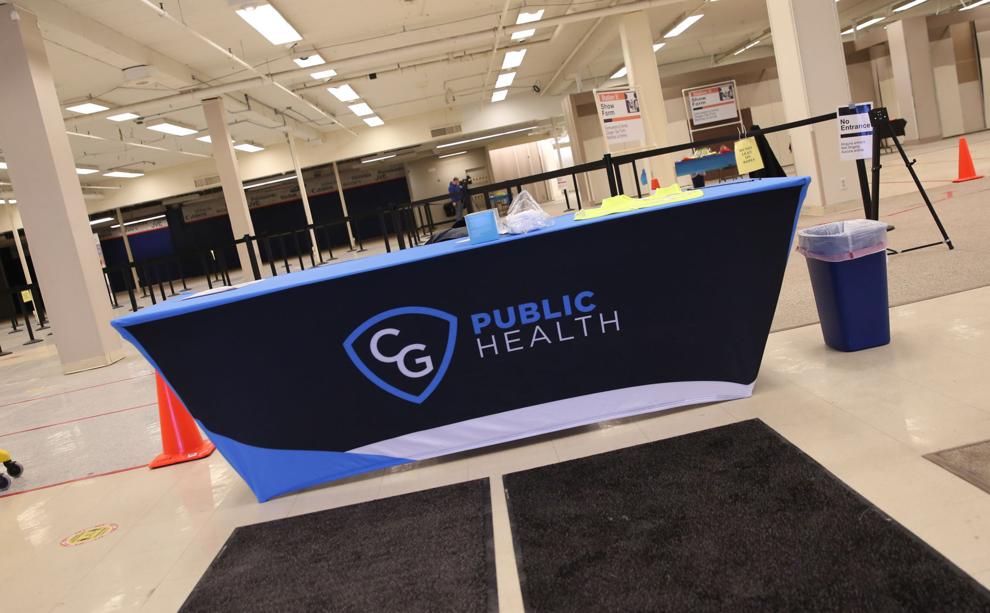 During the press conference, Hanft updated Schickel about where the county is with vaccinations and answered more common questions that residents have had about the process.
Hanft started by telling Schickel that the 200 people who were able to get registered for the COVID-19 vaccine process in Cerro Gordo County this week will go through that on Friday. To those who didn't get in and were left frustrated by the registration process, Hanft had a message:
"We are ready to go and we do have the team that can handle this. The biggest problem with me is vaccine availability. We just don't have enough for the demand."
According to Hanft, when people go to get their primary dose of the vaccine at the former Sears on South Federal Avenue the last step of the process will be setting up scheduling for the boost dose. 
"They'll have a schedule card for when their boost dost will be given," he said.
For those in the current tier, which includes people age 65 and older, Hanft stressed that if people don't get in that it doesn't mean health officials will move on to the next tier of people.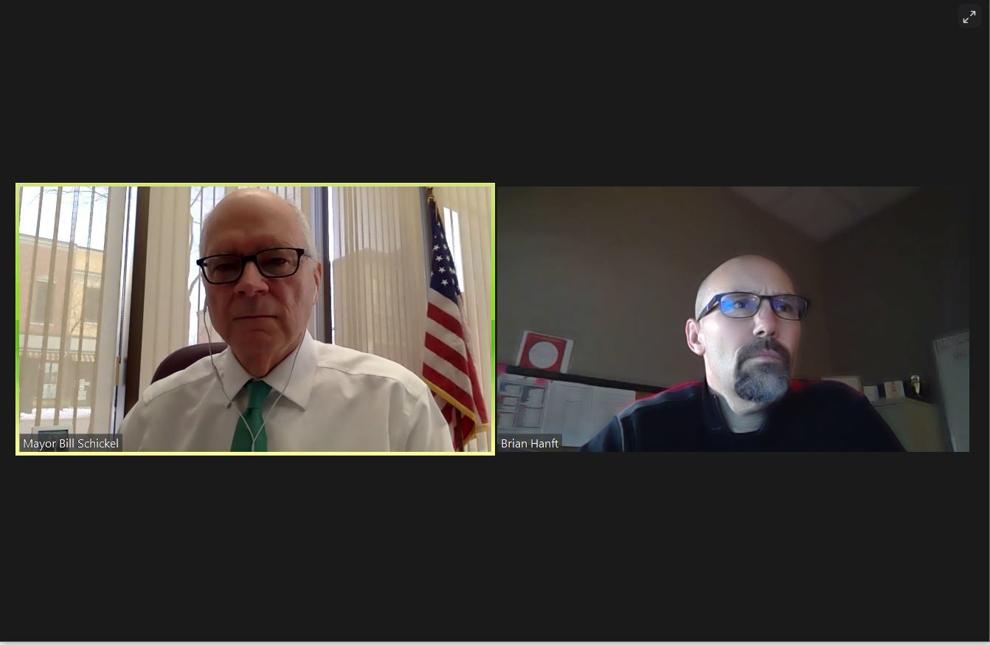 Per Hanft, the number of doses the county receives from the state in a given week isn't set in stone. There's fluctuation.
"It's very hit and miss. I do not understand how they allocate. I have no clue. The dates they tell us when the allocation will be notified changes," Hanft said.
With that allotment issue, Hanft did tell Schickel that public health officials have thought about upping the age requirement further, to help with demand outweighing supply, but that's far from something that's been determined.
At present, people do not need to get a vaccination in their county of residence. They only need to meet the existing requirements of the tier currently being vaccinated. Those tier groups can be found on the Iowa Department of Public Health's "COVID-19 Vaccine Information for the Public" page.
The latest data on the state's COVID-19 page shows that the vaccination process has been initiated for 4,591 people who have Cerro Gordo County has their residence. In total, 1,033 have completed the process.
What a Globe Gazette News+ membership can do for you:
A deeper examination of local issues than you'll find anywhere else.
Two products in one – not everything that's in the print edition of the Globe Gazette is on our website, and not everything on our website is in the print edition.
Access to newspapers.com archives dating back two years.
The ability to carry your local news with you and receive alerts instantly as news unfolds.
Advertising that frequently gets you deals you won't find anywhere else.
Jared McNett covers local government for the Globe Gazette. You can reach him at Jared.McNett@globegazette.com or by phone at 641-421-0527. Follow Jared on Twitter at @TwoHeadedBoy98.