Monday night was a night of amendments for the Charles City Council as the five-person panel approved more than $1.1 million worth of changes for five different development plans throughout town. 
The biggest chunk of change was $662,000 for a "proposed amendment to the Southwest Bypass Urban Renewal Area" which includes the Cambrex pharmaceutical company expansion and the Zoetis expansion project. According to Charles City Administrator Steve Diers, the need partly comes from the fact that Cambrex's addition ended up being much larger than was initially expected. 
"It's an increased amount so we have to amend that into the plan," he said prior to the council meeting. The City's rebate agreement with Cambrex now totals $575,000 which is up by $405,000 from the previous plan. During the meeting, Diers said the work there helped add 29 jobs.  
Benefit of amendments
Coming in at $296,250, the "Riverside Urban Renewal amendment," which the council also unanimously approved, is focused on the downtown area and includes some $180,000 for façade improvement grants as well as culture/entertainment district grant programs.
"We're really trying to improve that building stock and this is a way we're able to focus some dollars. This doesn't pay for everything but can help offset additional cost," Diers said in explaining the move. He then said that $46,000, over three years, is going toward the Charles City Area Development Corporation (CCADC).
"These are all worthwhile projects," Councilmember DeLaine Freeseman said, which fellow member Jerry Joerger then agreed with.
An additional $151,250 was approved for an "amendment to the South Grand Urban Renewal Area" that includes a large swath of the south end of Charles City. That amendment also includes a portion of the payment agreement with the CCADC to help with development recruitment in addition to rebates not to exceed $110,000 for Mike Molstead Motors to do an expansion. 
As for the need for that tax increment financing rebate, Diers said he expected the expansion to add about 12 jobs. "So it brings economic growth to the community. (It's) all about improving the community and providing better opportunities."
Housing
At a meeting in March, the Charles City Council discussed plans to make a renewed push in addressing the issues of blight, nuisance properties and housing rehabilitation needs in town. Monday night, they approved rehabilitation assistance for properties at 304 Ninth Ave. and 207B Ninth Ave.
Per Diers, that work is being funded through the "Community Development Block Grant Owner-Occupied Rehabilitation Program" which has run since 2018 and is now winding down. Under the terms spelled out in the council packet, the grants provide up to $24,999 in "hard costs" and $5,750 in lead hazard reduction activity.
Work at the former property would include repairing damaged siding while work on the later will involve installing handrails. 
"Overall, you're seeing a lot of work going on around town and there are a lot of improvements being made. We need housing of all sorts of types," Diers said.
Previously, the Charles City Council unanimously approved putting out a request for bids on a lot at 312 15th Ave. where a dilapidated duplex structure sat. 
Further along in the night's discussion, the Charles City Council voted 5-0 to approve a single-day borrowing of $309,000 to cover expenses related to: tree removal, clothing for the emergency workers, nuisance abatements and 401 N. Main St. repairs. Per the council packet, the City will execute the loan on June 29.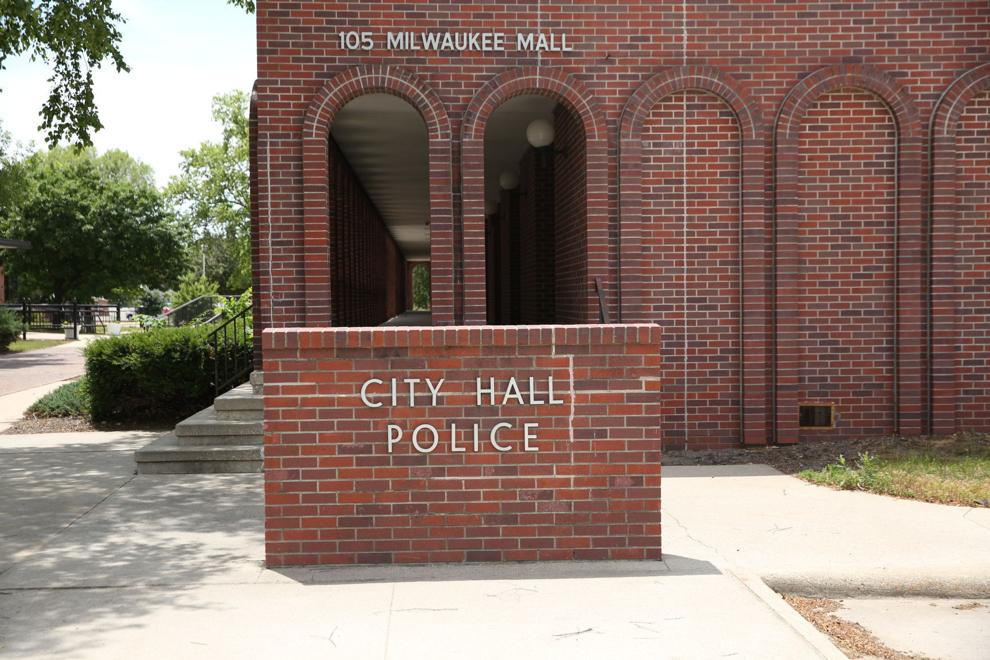 Jared McNett covers local government for the Globe Gazette. You can reach him at Jared.McNett@globegazette.com or by phone at 641-421-0527. Follow Jared on Twitter at @TwoHeadedBoy98.