After Monday night's regular meeting of the Charles City Council, residents could well see at least two significant changes come to town.
However, those items are on different timelines.
Sanitation
Citizens can expect to see garage and recycling rate increases that would take effect on Oct. 1 of this year after the five council members unanimously voted in favor of the changes.
Under the new terms, with the Jendro/LJP sanitation company, 35-gallon totes will go from $13.30 to $13.77, 65-gallon totes move from $17.14 to $18.00 and 95-gallon tote costs are increasing from $20.97 to $22.33.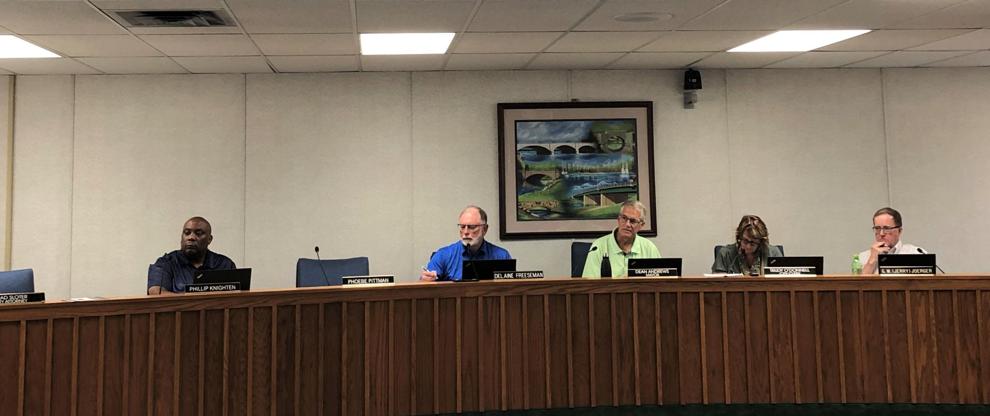 According to Charles City Administrator Steve Diers, the city has seen a "total disposal increase cost" of $11,912 from 2019 through 2022 (per a forecast) which is a 17.65% jump over that time. 
While trying to find a pricing increase method that made sense for the city, Diers said that he pursued two routes: One where there was a 4.8% increase for users across the board, regardless of the size of the tote, and one where those who use larger containers pay more. Ultimately, the council voted unanimously to go the latter route. 
Along with the tote increase, there will be an increase for orange bags for residents as well.
Per the latest council meeting packet, the price of the 33-gallon bags will go from $1.58 to $1.83 a piece, and 15-gallon bags will go from $1.18 each to $1.43 each, for a total increase of $0.25 per bag used.
At this time, the city of Charles City is in the fifth year of a 10-year contract with Jendro. In its contract, the company is able to request a rate change each year if it wants.
Speed limit
The council unanimously voted to allow the city to request a speed study from the Iowa Department of Transportation that would look at South Grand Avenue and consider whether or not the three different speed limits there should be lowered. In about 0.4 miles, the limits go from 55 mph to 45 mph to 35 mph.
Council Member Keith Starr actually made the initial request for the study because of the growth he noticed in the area over time
"Since they originally set speed limits, that end of town has grown considerably," he told Freeseman when asked about his motivations for the inquiry. "We've been pretty lucky to not have had any serious accidents in that (area)."
Charles City Engineer John Fallis said previously that there's no cost to the city for requesting such a study. In addition, he said that there isn't a firm sense of when such a study would be done and when recommendations could be expected.
Water recovery
With the "Water Resource Recovery Facility" project, Diers told the council that things should start to wrap up soon.
"We're getting close to the end," Diers. 
As the end approaches, the council approved a payment of $447,114.56. Throughout the course of the project, the city has paid $14,594,079.73 to Portzen Construction out of Dubuque. Costs for the most-recent amount included: $154,000 for electrical work, $136,000 for plumbing and process piping (which handles chemicals) and $74,000 for HVAC work.
To date, there have been 23 pay requests for the project.
Jared McNett covers local government for the Globe Gazette. You can reach him at Jared.McNett@globegazette.com or by phone at 641-421-0527. Follow Jared on Twitter at @TwoHeadedBoy98.