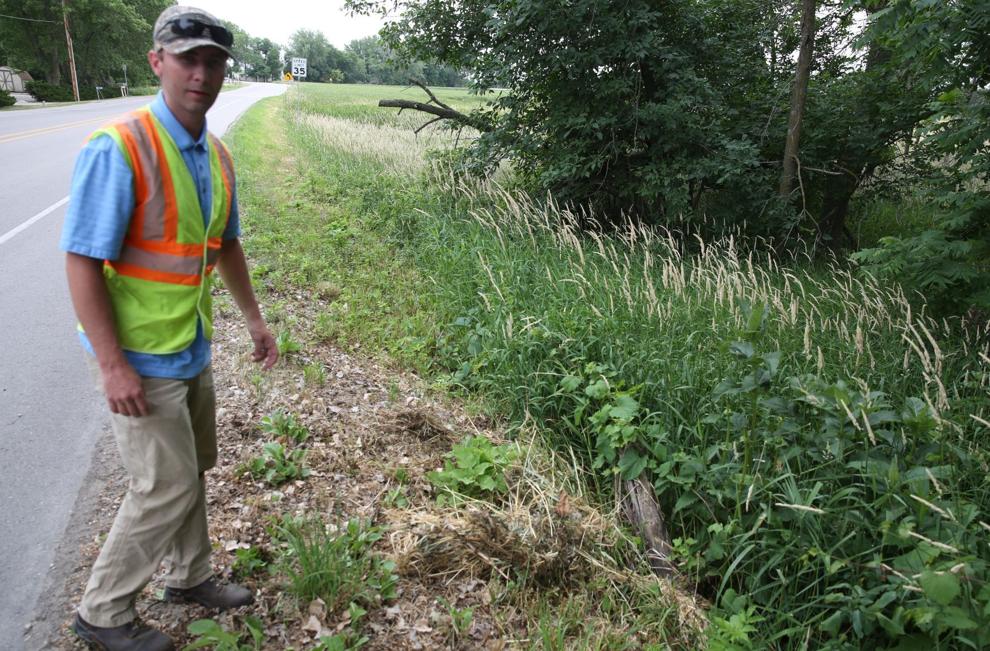 In Clear Lake, close to the intersection of South Shore Drive and 235th Street, there's a wetland known as the Lekwa Marsh. 
The wetland itself is only about 32 acres, according to the Iowa Department of Natural Resources, but it's large enough to be a habitat for pheasants and waterfowl. Those 32 acres, or 0.05 square miles, are also crucial to water quality in the vicinity because they can help to filter out certain nutrients before those make it to the lake.
But currently there's a problem with the wetland area. Cerro Gordo County officials say that, for an indefinite amount of time, people have been dumping a variety of waste near the wetlands including yard trimmings and even reef materials. 
"All the chemicals are leaking into the protective wildlife area and causing it to get damaged. It's against DNR and county policy," Cerro Gordo County Engineer Brandon Billings said. 
According to Billings, the issue first came on the county's radar when workers weren't able to get the area cleaned out before the winter freeze, which then made snow removal more difficult. Even in the summertime, Billings said that county workers are having problems with the area.
"It makes it impossible for us to mow shoulders," he said.
What's worse for officials isn't that direct, immediate mitigation of the problem isn't exactly feasible. Per Billings, there's a chance that workers could cause damage to the wetland area in trying to scrape waste out. And even if they didn't, Billings was quick to point out that such work would have other impacts as well. 
"We can clear it out of there but it's a waste of everyone's resource," he said referring to county taxpayers.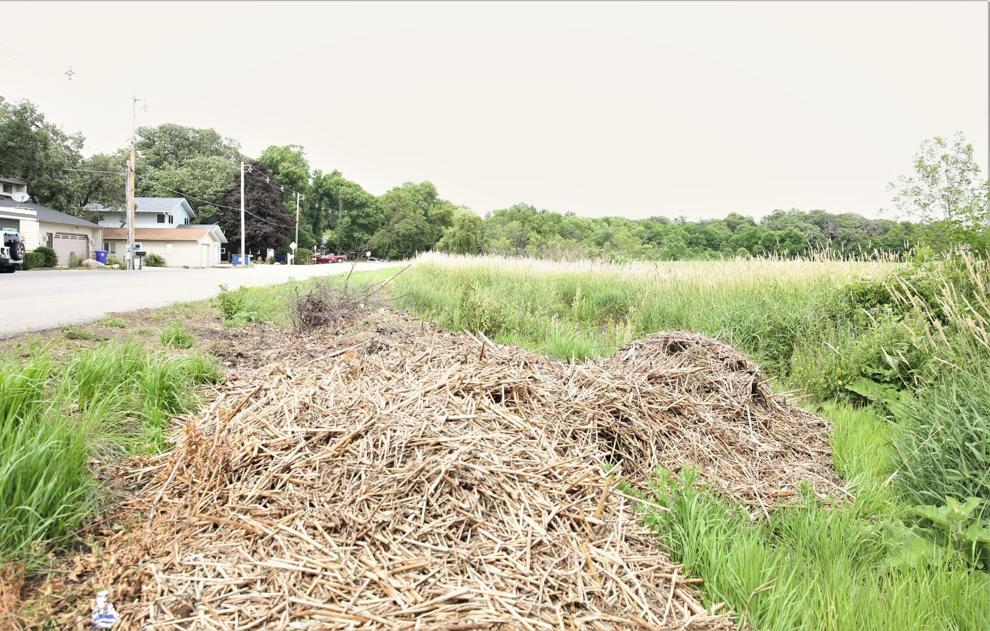 Scott Grummer, who works as a fisheries biologist for the Iowa DNR's Clear Lake office, said that these improper disposals also increase the chance of invasive species such as zebra mussels making their way into another body of water in the area.
"Clear Lake has got zebra mussels and these wetlands are right adjacent to it so there's a chance," he said.
Were those mussels to make it into a wetland such as Lekwa Marsh, Grummer noted that there could be several consequences. 
"They can crowd out any native mussels. And also it just creates another source that moves them (zebra mussels) down the chain from system to system," Grummer said. He also pointed out that non-native plant species introduced by dumping can have a similar effect.
Ideally, Grummer said that people should find ways to take care of the material right within their own properties so that there isn't any kind of transport issue. If someone was caught improperly transporting waste, he said that there is cause for punishment.
"If they would have it in a vehicle and moving it down the road, that is finable. It cannot be transported down the roadway," Grummer said.
If those stakes aren't high enough to convince people to stop putting their yard waste wherever they want, Billings said that the county could start setting up cameras to catch the culprits.
And the county also plans to send out letters to residents in the area.
"To make it more effective, we're sending both to the local address and the owner address to make it clear this is a problem that needs to be dealt with," he said.
Jared McNett covers local government for the Globe Gazette. You can reach him at Jared.McNett@globegazette.com or by phone at 641-421-0527. Follow Jared on Twitter at @TwoHeadedBoy98.