In a week where CG Public Health is receiving as much COVID-19 vaccine as it had since mass vaccinations began, registration for available clinic slots took longer to fill than what's become the norm.
Only on Tuesday morning did CG Public Health post that all appointments for March 3 and March 5 had been filled. Per Hanft, CG Public Health has 775 prime doses and 32 boost doses going out on Wednesday and 595 prime doses and 213 booster doses for Friday at the clinic on South Federal Avenue. On top of that, Hanft said that about 600 doses will soon go to MercyOne North Iowa Medical Center for them to use with people signing up through their interest page.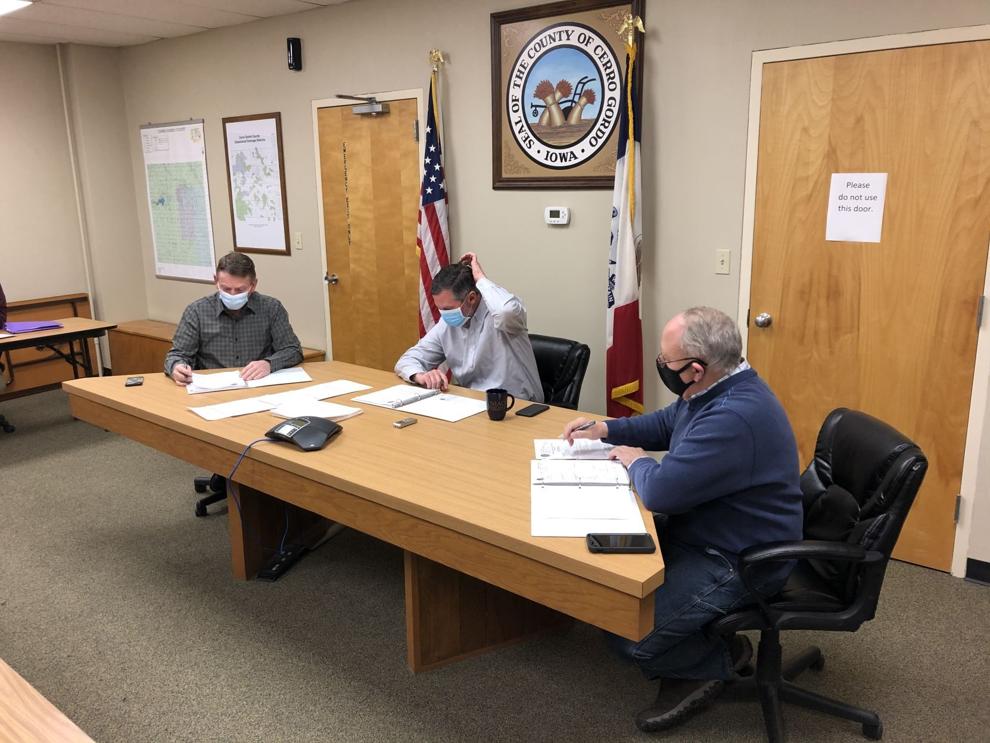 With those increases, public health is still working to cover those who are most at-risk during the pandemic.
Based on data from the U.S. Census Bureau, Cerro Gordo County has almost 9,500 people age 65 and older. Which would mean that it would take several more weeks of 1,000-plus doses going out to only those 65 and older before that population could be covered with at least a primary dose of COVID vaccine. 
County board meeting
Before Hanft addressed the supervisors, the three-person board approved multiple six-figure items on its latest agenda.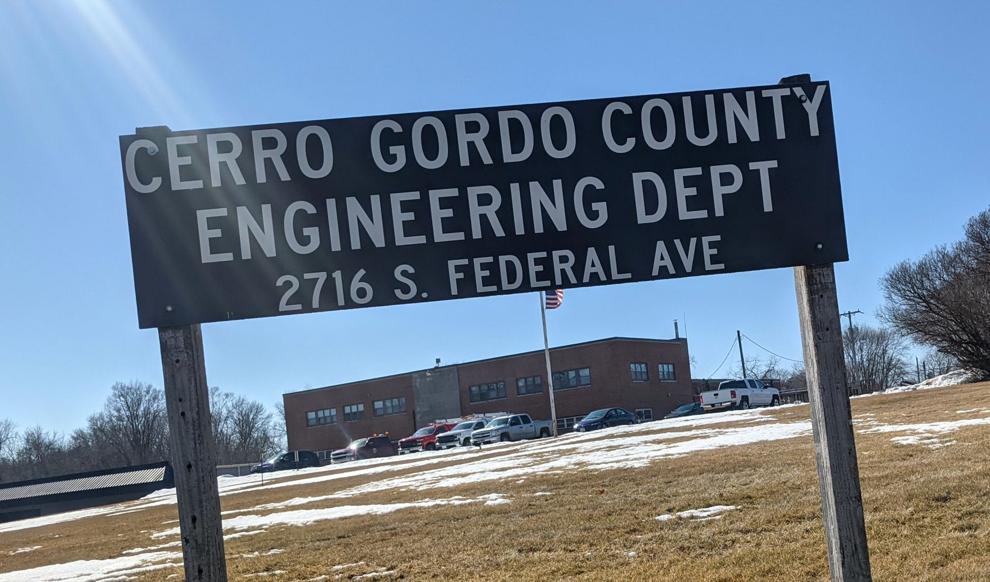 In terms of price tags, one of the largest figures is $325,000 for the property at 2716 S. Federal Ave., which the county actually owns. According to the county's latest agenda, it received an offer from the Cerro Gordo County Emergency Management Commission to purchase the real estate. On Tuesday, the board approved a public hearing date of March 23 at 10:10 a.m. for the proposed sale of the property. 
At the meeting on Tuesday, Billings informed the supervisors that two projects for construction work on 290th and 310th Street were bid out for $215,736 and $245,197 respectively. 
According to Billings, both of the winning projects bids were under his own estimates. In the case of work on a twin-box culvert replacement, Billings said that the bid from Gus Construction for $215,736 was about $85,000 under. The winning bid for a triple-box culvert replacement came from Rognes Bros. Excavating. 
Earlier in the meeting, the board also authorized signing a $50,000 purchase agreement for property near Ventura that would be used for the engineering department although the deal won't be finalized until after a 90-day due diligence period.
During discussion on the item, which passed by a unanimous vote, Cerro Gordo County Board Chair Casey Callanan summed up the necessity of the deal.
"(This is) another piece in the puzzle, we've been working with secondary roads and Brandon to have a more comprehensive plan with our buildings and properties," he said.
What a Globe Gazette News+ membership can do for you:
A deeper examination of local issues than you'll find anywhere else.
Two products in one – not everything that's in the print edition of the Globe Gazette is on our website, and not everything on our website is in the print edition.
Access to newspapers.com archives dating back two years.
The ability to carry your local news with you and receive alerts instantly as news unfolds.
Advertising that frequently gets you deals you won't find anywhere else.
Jared McNett covers local government for the Globe Gazette. You can reach him at Jared.McNett@globegazette.com or by phone at 641-421-0527. Follow Jared on Twitter at @TwoHeadedBoy98.