On Tuesday morning, the Cerro Gordo County Board of Supervisors unanimously approved (3-0) changes that would permit fully vaccinated employees and visitors to enter county buildings such as the courthouse without having to wear a mask. Those who haven't been vaccinated or are not 14 days removed from their second shot would still need to mask when entering county facilities.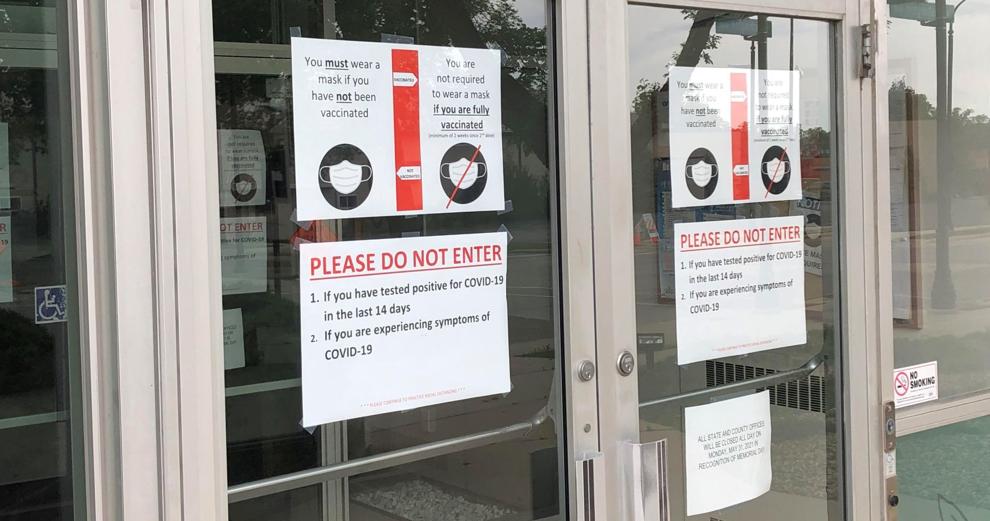 In explaining the changes to the supervisors, Director of Administrative Services Tom Meyer said that while county officials won't be checking for proof of vaccination from those who are entering without a mask, it does reserve the right to do so if any issues emerge.
While the masking policies were amended, the packet for the latest meeting spells out that plexiglass partitions will stay in place as will available hand sanitizers and face masks. 
According to Meyer, the decision is in line with recent guideline adjustments by the Centers for Disease Control and Prevention from earlier this month that said: "fully vaccinated people no longer need to wear a mask or physically distance in any setting, except where required by federal, state, local, tribal, or territorial laws, rules, and regulations, including local business and workplace guidance."
Meyer also said that before the policy change was approved and went into effect on Tuesday it was reviewed across the county's various departments. In fact, the update was partly born out of a May 17 meeting with Cerro Gordo's management team.
According to statistics from the Iowa Department of Public Health's "COVID-19 in Iowa" webpage, Cerro Gordo County has had 15,228 completions of the two-dose vaccine series and 1,043 more of the one-dose series as of May 23.
Jared McNett covers local government for the Globe Gazette. You can reach him at Jared.McNett@globegazette.com or by phone at 641-421-0527. Follow Jared on Twitter at @TwoHeadedBoy98.