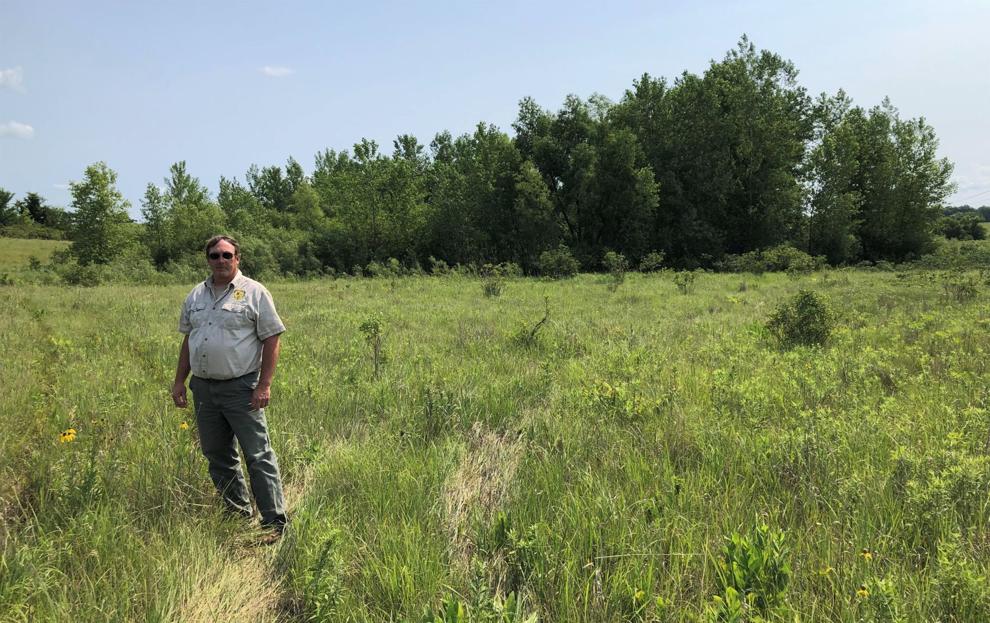 According to Cerro Gordo Conservation Board Executive Director Mike Webb, the former Seglem family property features 53 acres of restored prairie vegetation, 12 acres of wetlands, seven acres of "cool season vegetation," two acres of food plots and 0.5 acres of oak timber that can be used by visitors for hunting, trapping and viewing wildlife.
"The area will also be a quality wildlife habitat site for pheasants, waterfowl and many small game and non-game wildlife," Webb wrote in a letter to Tom Meyer, director of administrative services for the county, and executive assistant Michelle Rush.
During the meeting, Webb told the supervisors that the land was purchased from the Iowa Natural Heritage Foundation but with no costs coming to Cerro Gordo County itself. 
"(This was) all paid for by outside funding," Webb said.
Part of the funding came through a grant from the Iowa Wildlife Habitat Stamp program with additional money coming from local Pheasants Forever chapters and the North American Wetlands Conservation Act. In December 2020, the Rockwell chapter of Pheasants Forever received a $5,000 grant from Mountain Dew for a land purchase. At that time, Webb said that such grants are crucial for conservation boards.
With the purchase complete, Webb said that there is still work to do on the land with certain trees that have grown in.
In early May, the supervisors unanimously approved plans to add property in Meservey and Swaledale to use as parking areas/access points for the Prairie Land Trail, which is a 21-mile "recreational corridor" running from Apple Avenue Southwest of Meservey to Nettle Ave Southwest of Mason City. 
Before the county board meeting began, the supervisors held a staff discussion about "shoreline preservation and remediation" in the Clear Lake and Ventura areas. 
Though officials didn't take any action at that meeting, they did raise the possibility of getting together a group with folks from the conservation, engineering and planning and zoning departments to come up with a list of priorities for what areas and properties should be addressed first. 
Just as one example, Cerro Gordo County Planning and Zoning Administrator John Robbins said during his presentation to staff members that access areas on Ash Street and Linden Street in Clear Lake could use re-seeding and re-vegetation work.
Staff members also discussed the idea of an ordinance that would necessitate landowners getting a second round of approval on certain lakeside projects before work could begin.
Near the end of Tuesday morning's meeting, CG Public Health Director Brian Hanft said that his department was keeping an eye on rising cases of the delta variant of COVID-19. He added that health officials were also working to know more about if and when an additional booster shot for the virus would be needed. 
Jared McNett covers local government for the Globe Gazette. You can reach him at Jared.McNett@globegazette.com or by phone at 641-421-0527. Follow Jared on Twitter at @TwoHeadedBoy98.