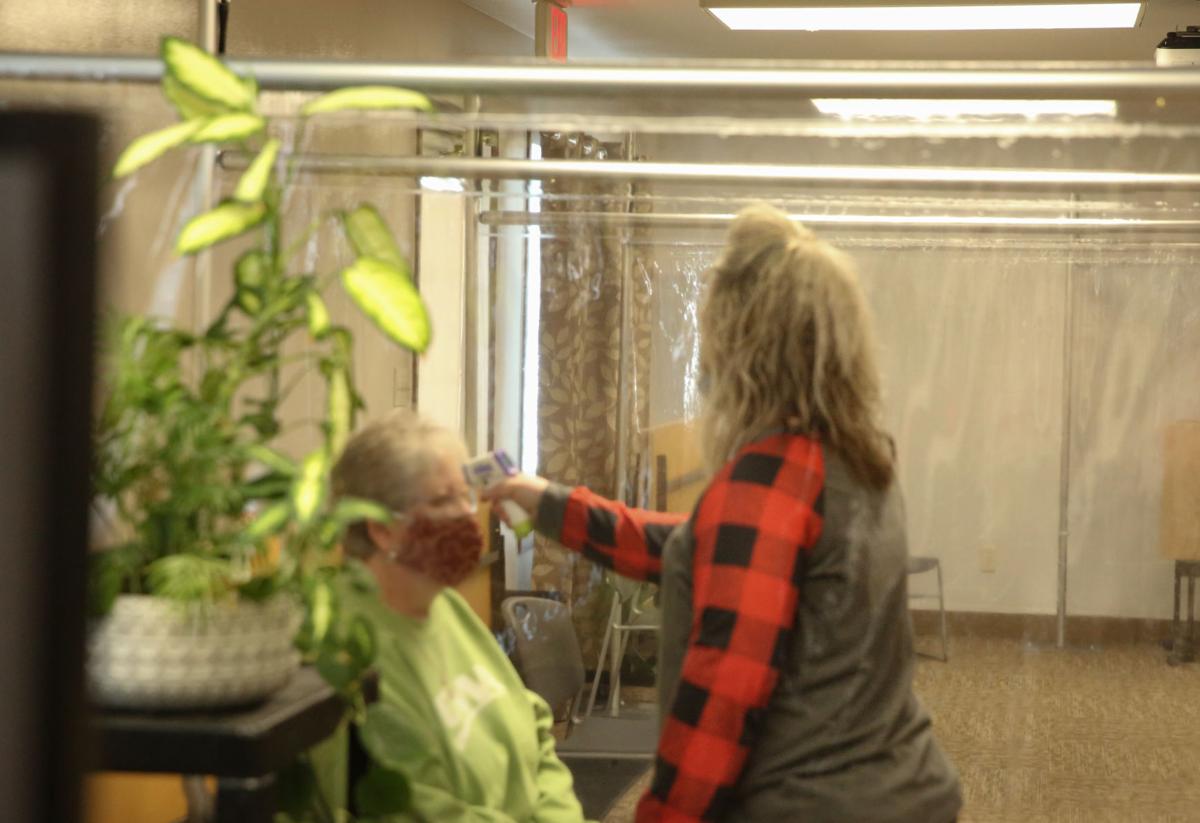 Thursday morning, Worth County Public Health nurse Jill Schutz went through what's become somewhat of a routine in the time since the COVID-19 vaccine has become available to certain members of the general public.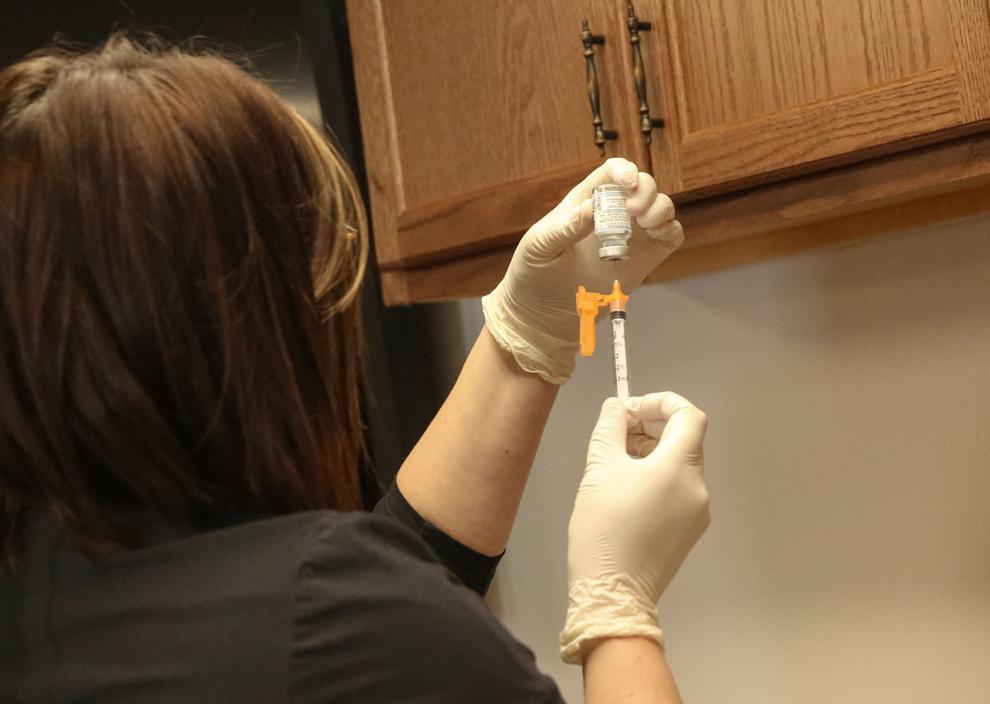 After welcoming Iowa residents 65 and older to a room segmented with plastic dividers, Schutz fills out paperwork at a prep station before getting either a primary or boost dose of Moderna vaccine ready. She then takes the patient behind a standard office partition and delivers the needed dosage. Then the residents go back to a seat between one of the plastic dividers to wait 15 minutes before heading out again. If they need to keep time, there's a big-screen TV with a giant clock on it to help.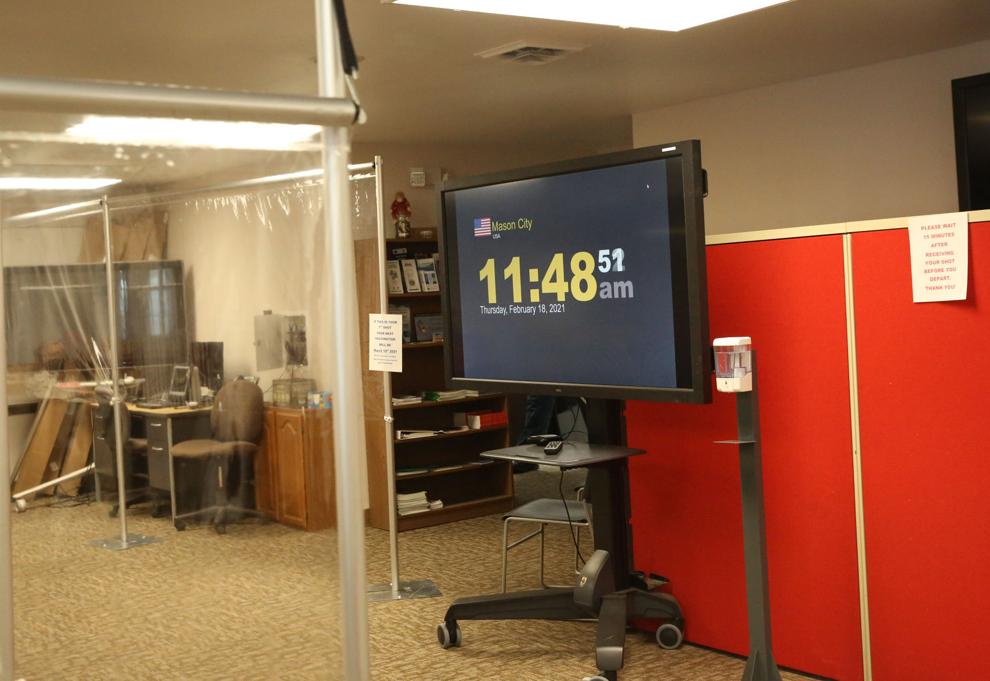 In the midst of her work, Schutz took some time out to answer some of the most common questions area residents have had about the COVID-19 vaccination.
So, to this point, how many vaccinations has the Worth County Public Health Department done? Schutz: Up to this, as of today (Thursday), once we are finished today, we've given a total of 749. 
Are you all happy with the progress you've made to this point? Schutz: I would say we're happy but I think we all wish we could get through our 65 and older age group a bit faster.
What's the process for registering for the vaccine in Worth County?Schutz: What we did, starting Jan. 25, we started taking calls for the phase 2. People call in, get their name put on a list and we merge all the lists once they call. Then, when we get vaccine in, we will go down our list in order of when people called and we'll call them back and get them scheduled for a clinic.
When are registration days? Schutz: We don't have a set day. As soon as we know we have our 100 doses in hand then we call and usually schedule the clinic for the next day. It just depends but we will get them all used up in the week.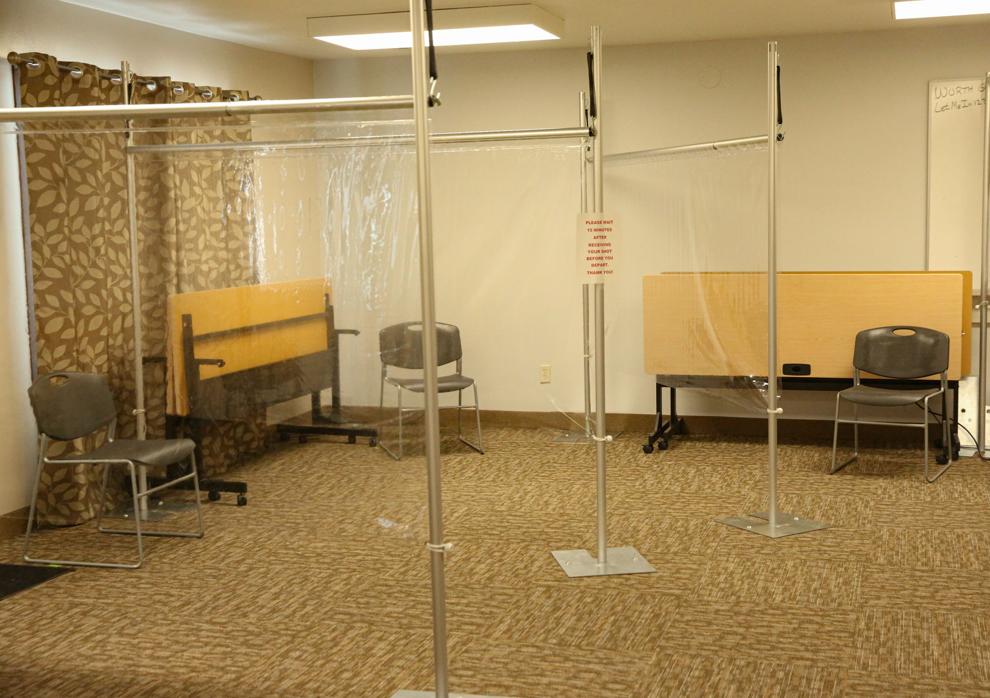 Any issues with meeting the state's usage thresholds? Schutz: Nope. We won't have any problem at all. We are going through the 100 doses easily.
Have there been frustrations working with the state on this? Schutz: At first there was frustration but it seems to be better now. 
Will Public Health do in-person registrations? Schutz: We're planning on sticking with phone calls. We do have people stop in and say they want to be put on a list but we prefer that they call.
Is someone able to register for a spouse or family member when they register for themselves? Schutz: Yes. We let them do that. 
Does someone have to be a resident of the county to get a vaccination in the county? Schutz: No. They do not. We would like them to try their own county first but they do not have to be a resident of Worth County.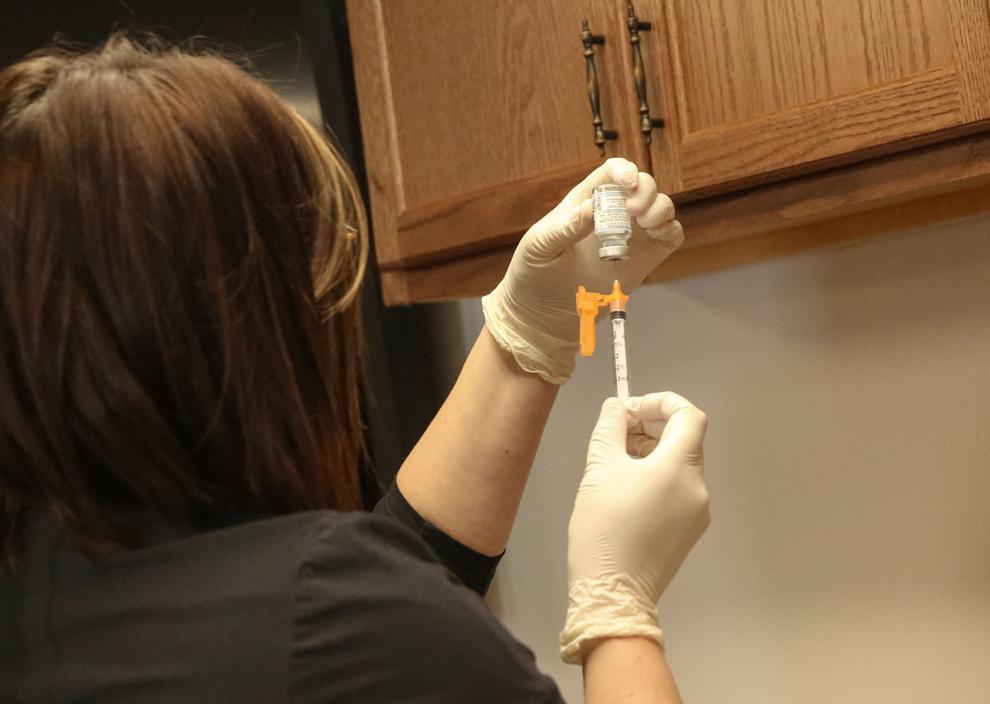 Statewide, there have been 5,321 deaths related to COVID-19. The total for positive cases across Iowa as of Thursday sits at more than 331,000.
I'm proud of the award-winning work of the staff of the Globe Gazette, and I'm eager to share it with you.
Jared McNett covers local government for the Globe Gazette. You can reach him at Jared.McNett@globegazette.com or by phone at 641-421-0527. Follow Jared on Twitter at @TwoHeadedBoy98.
What a Globe Gazette News+ membership can do for you:
A deeper examination of local issues than you'll find anywhere else.
Two products in one – not everything that's in the print edition of the Globe Gazette is on our website, and not everything on our website is in the print edition.
Access to newspapers.com archives dating back two years.
The ability to carry your local news with you and receive alerts instantly as news unfolds.
Advertising that frequently gets you deals you won't find anywhere else.