The wellness center, a collaboration between Clear Lake Community School District and city of Clear Lake, is scheduled to be substantially com…
The year 2020 came to mean plenty of confusion but also collaboration.
People can now go through MercyOne North Iowa and get registration help from local groups such as Elderbridge.
Along with signing onto a watershed agreement, the County Board approved a capital loan refunding plan and a grant deal with Francis Lauer.
A Floyd County-based organization that includes multiple law enforcement and emergency agencies is the subject of one of the latest audits rel…
It's been 10 years since the city of Clear Lake purchased the Veterans Memorial Golf Club and it's been profitable since. 
For the fourth straight year, the city of Clear Lake's property tax levy will remain unchanged.
Thursday morning, Worth County Public Health nurse Jill Schutz went through what's become somewhat of a routine in the time since the COVID-19…
U.S. Rep. Ashley Hinson was in Osage on Thursday to get a feel for the business environment and a taste of the local cuisine.
The Clear Lake City Council and mayor could earn more per year in 2022.Under the proposed amendment, council members would make $3,600 per yea…
If you were "Mayor for the Day," what would you do with your time?
Tuesday's registrations were solely through the phone, but CG Public Health is switching back to both online and phone next Monday morning.
The Clear Lake City Council will hold a public hearing at 6 p.m. March 15 to amend its consolidated urban renewal plan to include two new comm…
The board also moved forward on a plan to refinance 2012 capital loan notes it used to cover costs for the county's law enforcement center.
The 42 applications total north of $32 million in investment and include two new Kwik Stars as well as the new River housing development.
When the new budget for Floyd County rolls around on July 1 of this year, there's a good chance that at least one number among hundreds will s…
A multibillion-dollar trucking company still plans to build a facility in Clear Lake.
The state holding back on delivering vaccines should not impact people seeking shots in Hancock County, according to Andy Buffington.
Iowa Gov. Kim Reynolds remained bullish on the state's recovery from the COVID-19 pandemic, despite concerns raised by federal health official…
With the upcoming holiday on Monday, Mason City is making changing to some of its regular services.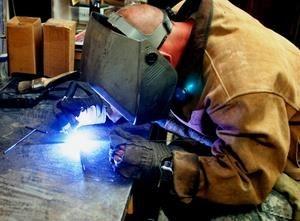 J & J Machining, Welding & Fabricating
WASHINGTON, D.C. -- In the wake of Gov. Kim Reynolds' decision last Friday to drop a statewide mask mandate and relax social distancing rules,…
As of now, the county is getting about 300 doses of COVID-19 vaccine in a week. 
Numbers for positive cases and hospitalizations have both dipped, but health officials are still urging caution while vaccinations continue.
State Sen. Amanda Ragan and State Rep. Sharon Steckman will host a virtual town hall Wednesday.
As a part of a state initiative, all 99 Iowa counties are being provided $10,000 in grants for cybersecurity.
Online slots were gone in four minutes. 
Those age 65 and older now have another possible option for COVID-19 vaccine registration in Cerro Gordo County.