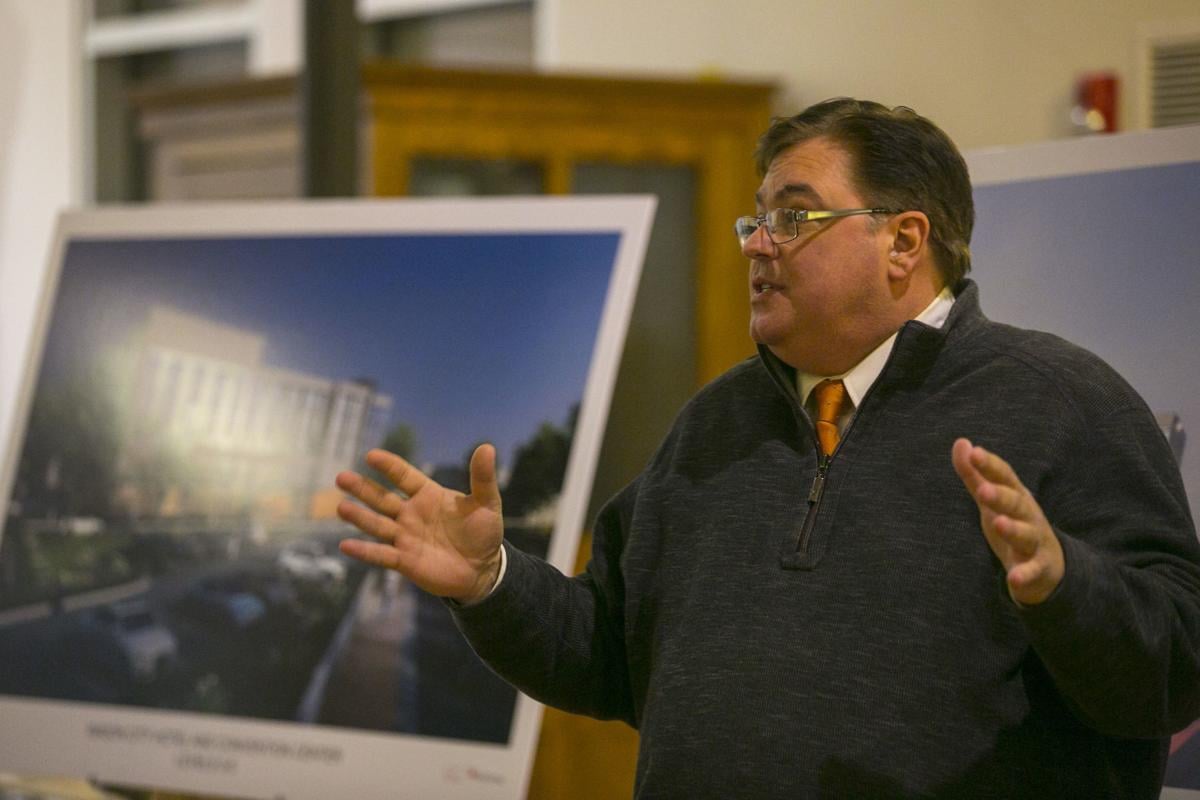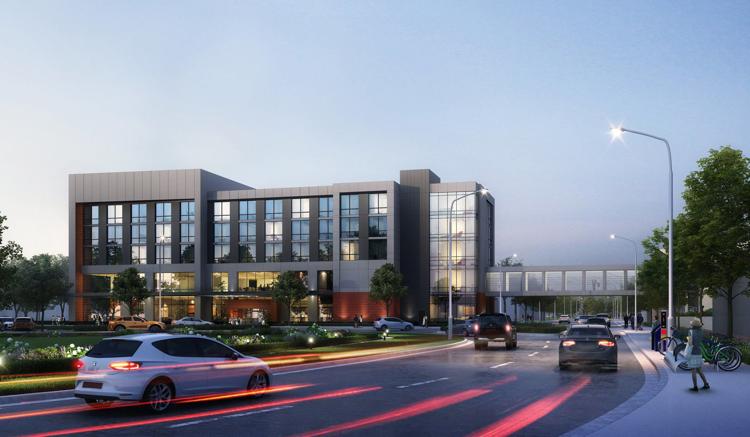 MASON CITY | Gatehouse representative Dave Rachie said Monday the planned Music Man Complex & Hotel could add 120 jobs and $60 million for Mason City, but the timeline for that portion of the River City Renaissance Project remains in flux.
The issue of time was raised by several of the dozen or so in attendance.
"We're really hoping that whatever timeline we work out with the city we can at least get the first two floors," Rachie said during during a forum with the public at The Music Man Square.
The hotel, he added, would have 105 rooms and 25,000 feet of convention space with a 1,000-person capacity.
Rachie allayed concerns that parts of the complex and skywalk would break into the existing facade of Music Man Square.
He ran through specific logistics: parking would remain on the backside, the bottom two floors would be convention space, and the the top three floors would be for the hotel.
Rachie said when Gatehouse completes pre-construction details with the Mason City Council, it will pursue a franchise agreement with Hyatt.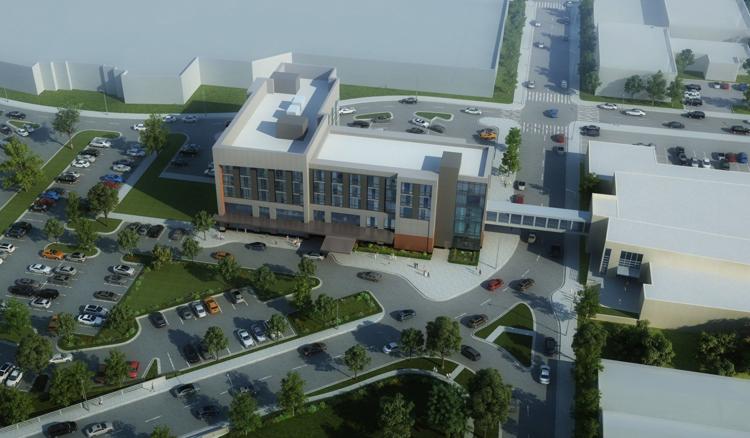 North Iowa Corridor Economic Development Corporation President and CEO Chad Schreck said that Mason City had arrived at a good place.
"(We've) gone through ups and downs, but this is the best version," Schreck said. "(It's) just gonna be an exciting opportunity."
Schreck said if he had a main concern, it would be time, as it's one of the few resources you can't get back.
"Everyone wants to be able to get into construction as soon as possible," he said.
Dalena Barz, the president of the Mason City Foundation, struck a similar tone.
"I'm very excited about the plans as proposed," Barz said. "It brings dimensions to the conference center that weren't there before."
And her predominant concern was also time.
"There has been a delay, which has obviously been a challenge," Barz said.
But Barz maintained any issues of time could be abated with uniformity.
"We need to keep things solidified and our ducks in a row," she said.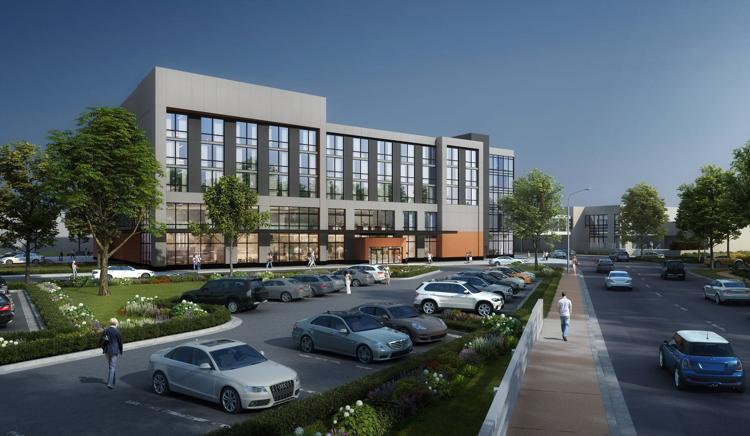 Third Ward Councilman Joshua Masson admitted that the time was a bit confusing. 
"It's changed a lot," Masson said. "I'm glad it's not on the agenda for (Tuesday's meeting)."
In addition to the fluctuations, Masson also repeatedly expressed concern to Rachie about protecting taxpayers.
Gatehouse previously worked on the same project but was pushed aside after changes forced the city to reopen the project for bidding. G8 Development presented a bid that the city council found more favorable.
When plans failed to materialize and Mason City terminated its agreement with G8 and developer Phillip Chodur, Gatehouse again stepped forward to work on a piece of the larger River City Renaissance Project.
Chodur is suing the city for "breach of contract."
River City Renaissance renderings
Get local news delivered to your inbox!
Subscribe to our Daily Headlines newsletter.