FOREST CITY | Winnebago Industries Inc., which reported a nearly $100 million second-quarter revenue increase Wednesday, said it will share federal tax savings with its employees. 
The Forest City-based RV manufacturer announced its second-quarter revenues increased by 26.4 percent to $468.4 million, compared to $370.5 million the previous year. That's an increase of $97.9 million. 
The revenue increase is due to growth in the company's towable segment, Winnebago officials said. Revenues for towable products were $266.4 million for the quarter, up 55.2 percent over the prior year.
"Our Towables segment outpaced the industry with robust organic growth and impressive profitability across the Winnebago and Grand Design brands," Winnebago President/CEO Michael Happe said in a statement.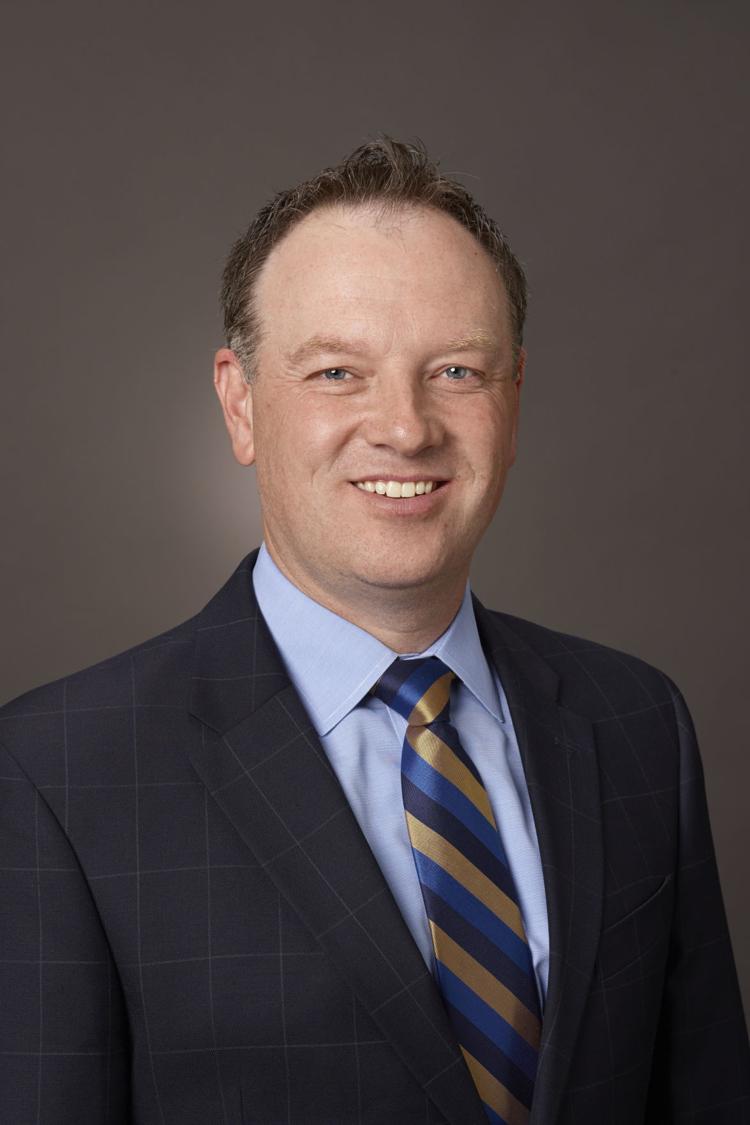 Due to the recently-enacted Tax Cuts and Jobs Act, Winnebago received a $2.3 million tax benefit, which Happe said would be shared with "hard-working Winnebago Industries employees in the form of a bonus and other selective wage adjustments."
You have free articles remaining.
The company also plans to use the benefit to make a donation to its foundation and accelerate facility improvements to create better work environments, Happe said. 
Other notable second-quarter results include $202 million in revenue for motorized products, up 1.5 percent from last year. 
As the company moves into the second half of its fiscal year, Happe said Winnebago is "well-positioned to capitalize on the upcoming retail season with an improving product line across both brands, increased capacity within our Grand Design business, and a focus to provide our customers with a high level of product quality and service support."
"We remain cautiously optimistic about the retail prospects for the RV industry this year and believe Winnebago and Grand Design inventory levels are appropriate in relation to our momentum and the addition of new products entering the market," Happe said. 
Winnebago 2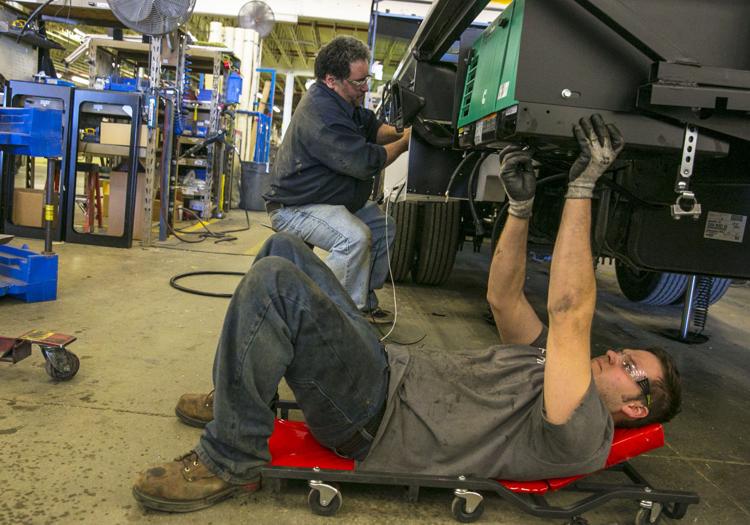 Winnebago 1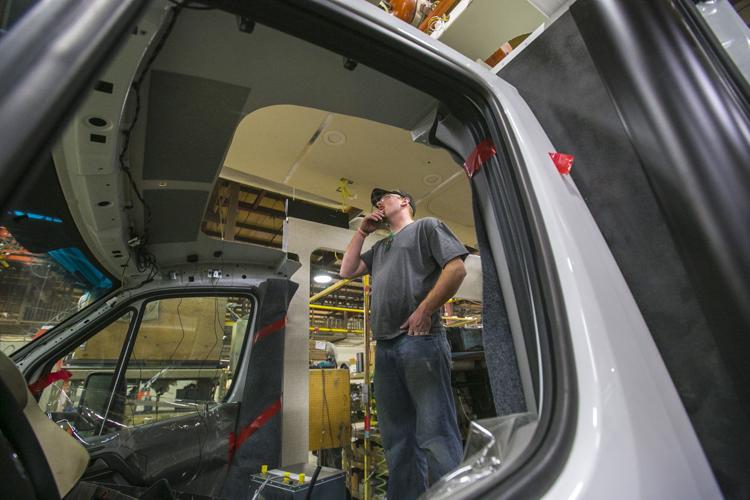 Winnebago 3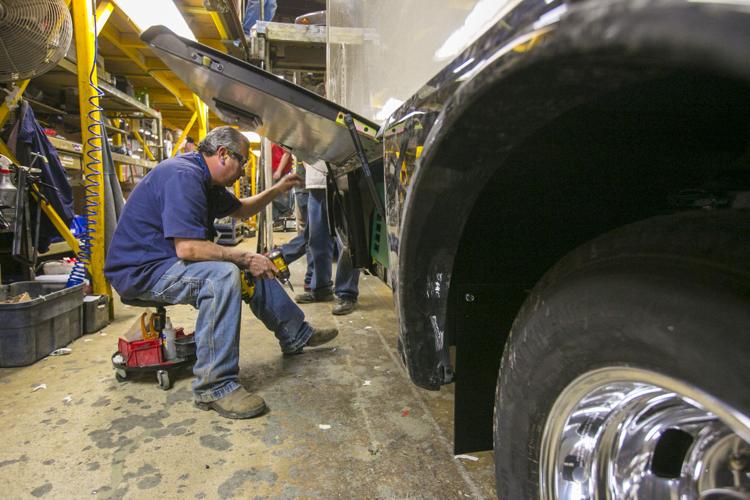 Winnebago OperationLZ single employee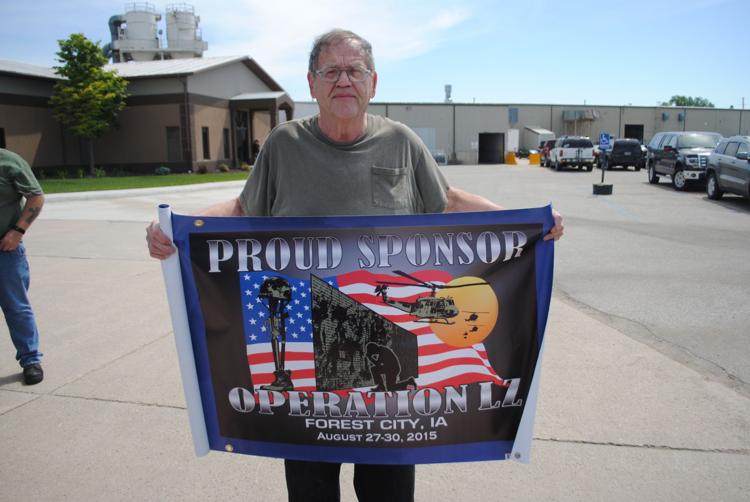 Winnebago 1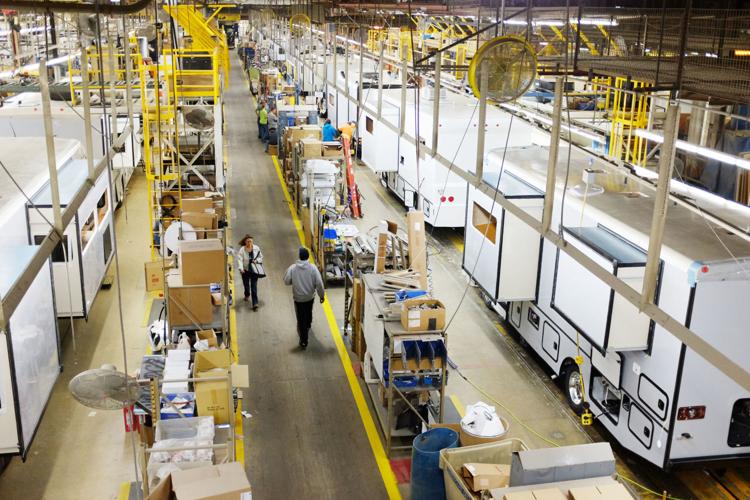 Aerials Forest City Winnebago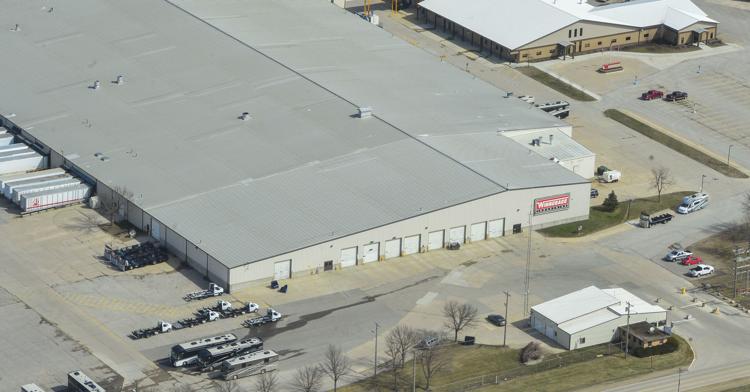 Winnebago tour photo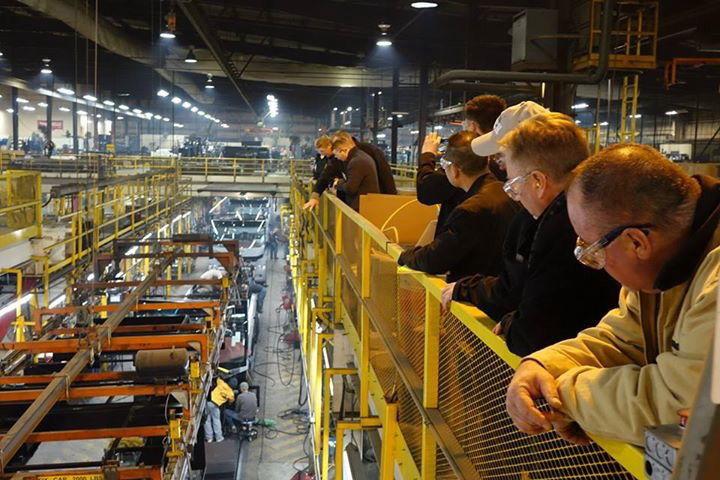 Winnebago Industries Inc New Winnebago Brave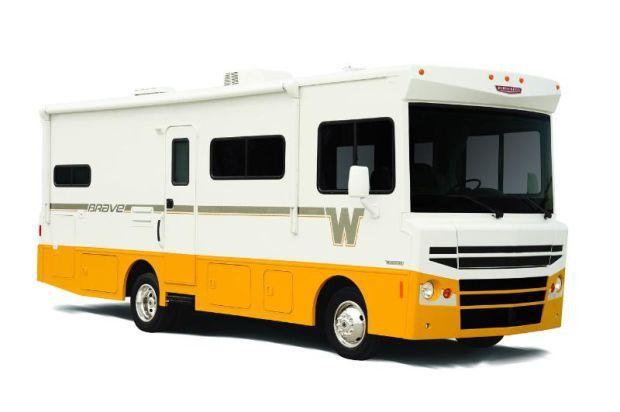 Winnebago anniversary 4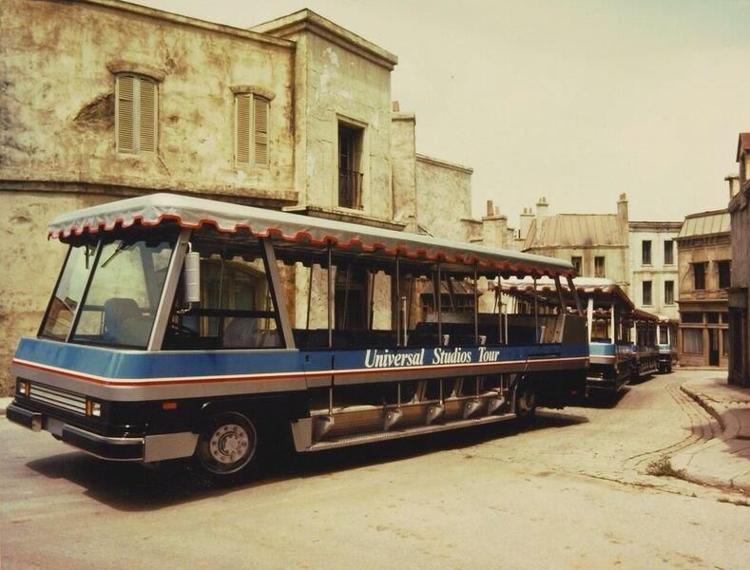 Winnebago anniversary 2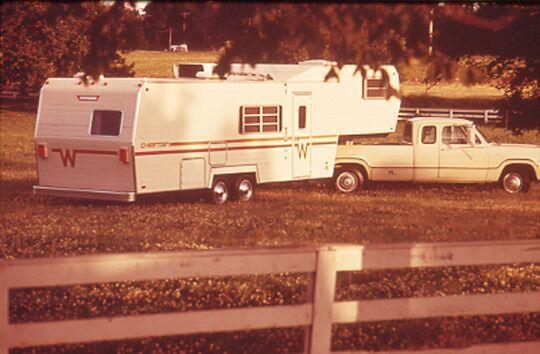 Winnebago 60th anniversary 1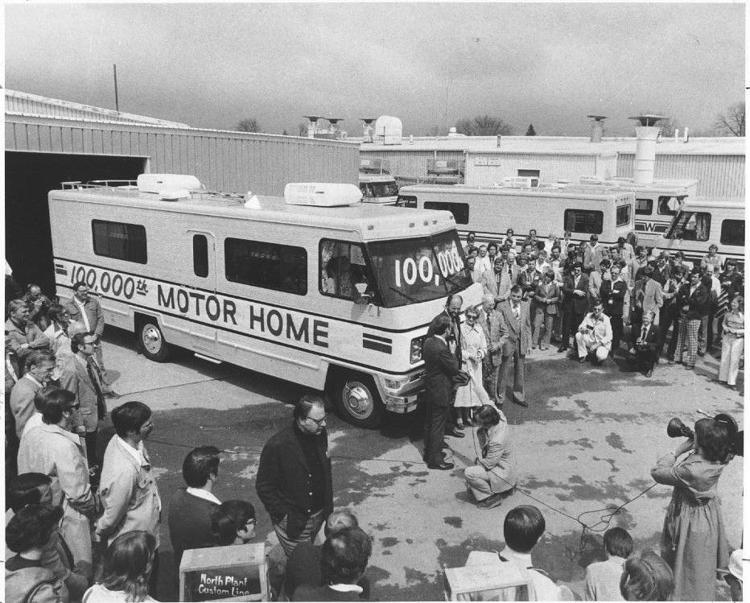 Pink Winnie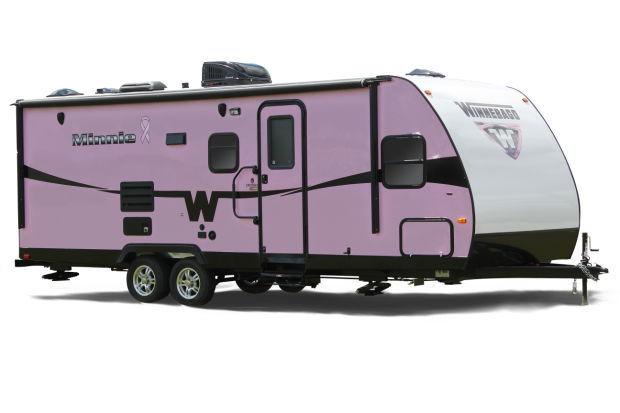 Winnebago Lake Mills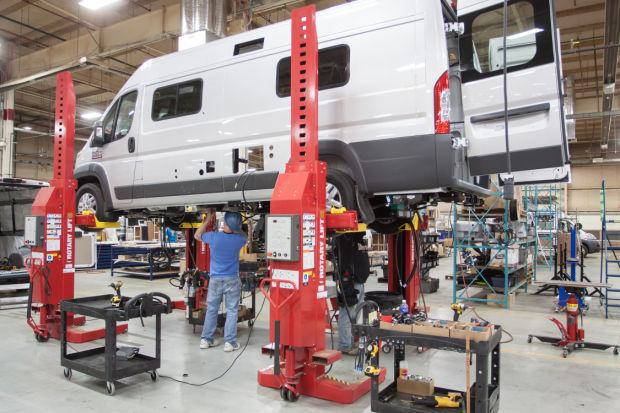 Aerials Forest City Winnebago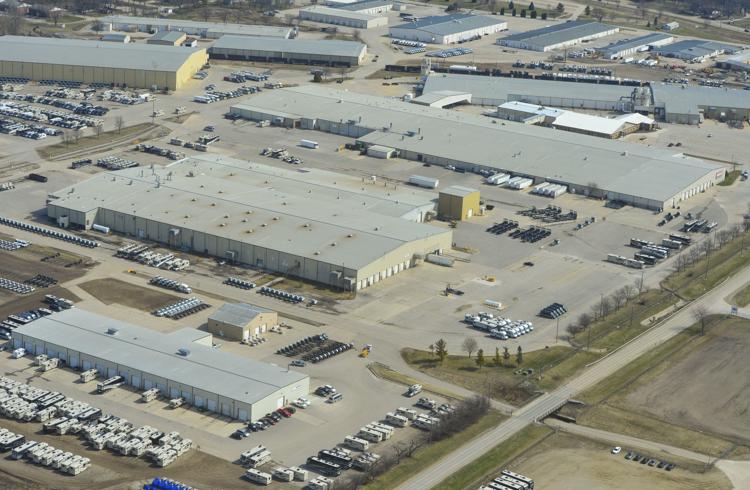 Harlan Rodberg, Winnebago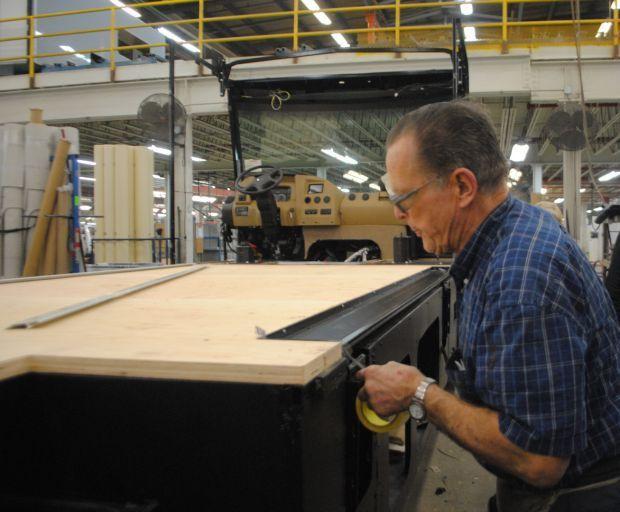 Winnebago Industries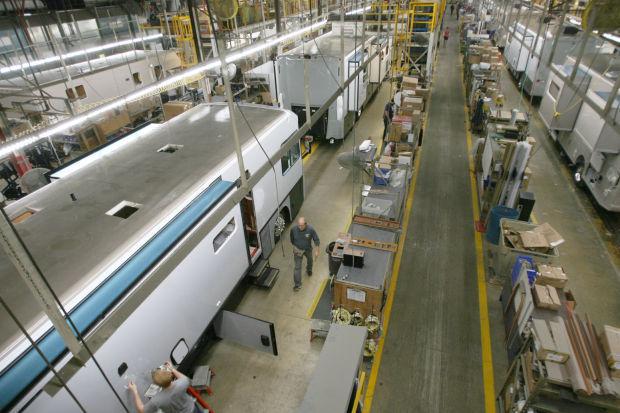 Winnebago fire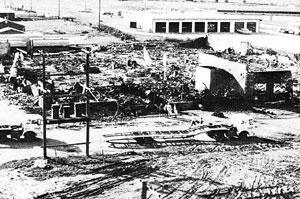 WINNEBAGO
Winnebago plant workers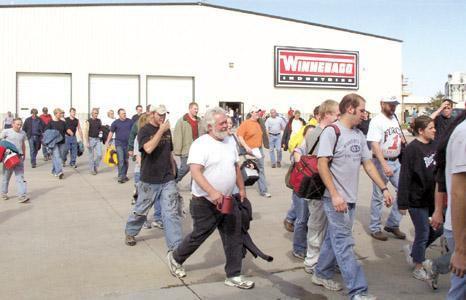 Winnebago Industries Partners with CBS News' "The Early Show" on the Great American Vacation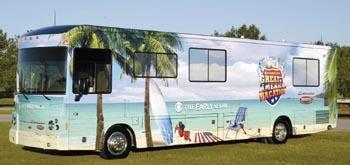 Aerial Winnebago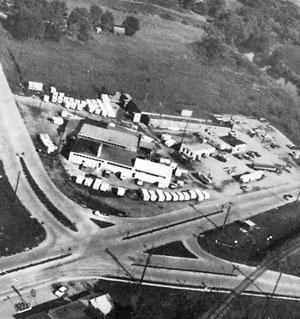 Aerials Forest City Winnebago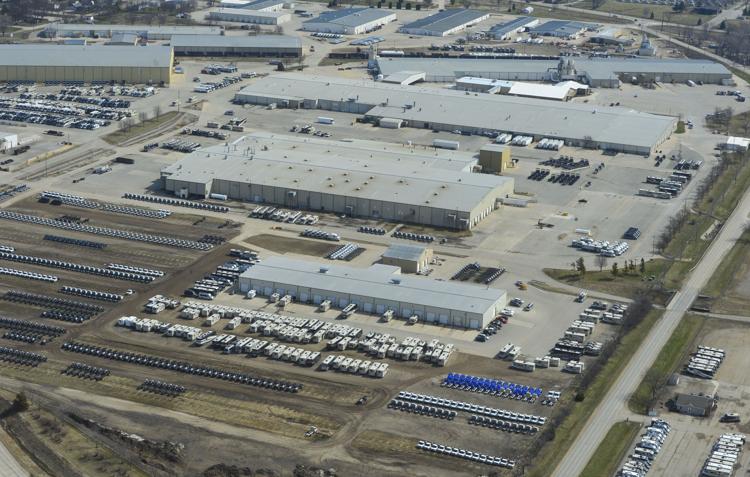 Wheel of Fortune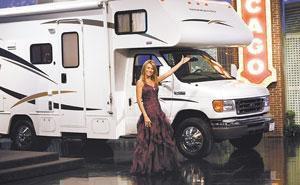 Stock exchange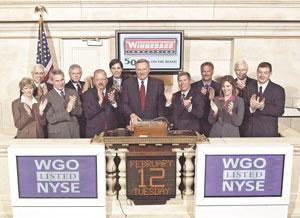 Winnebago View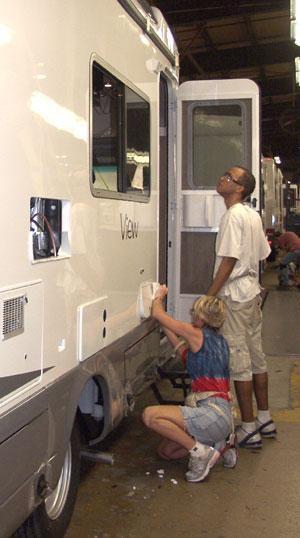 400,000 motor home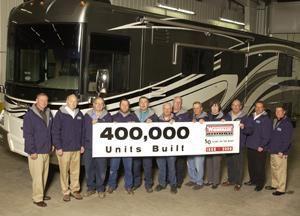 Smaller motor homes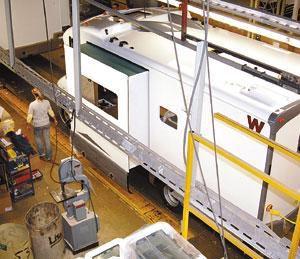 Shipout building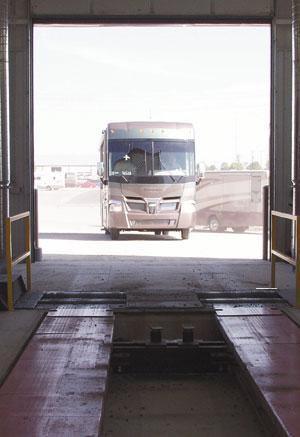 Winnebago stock exchange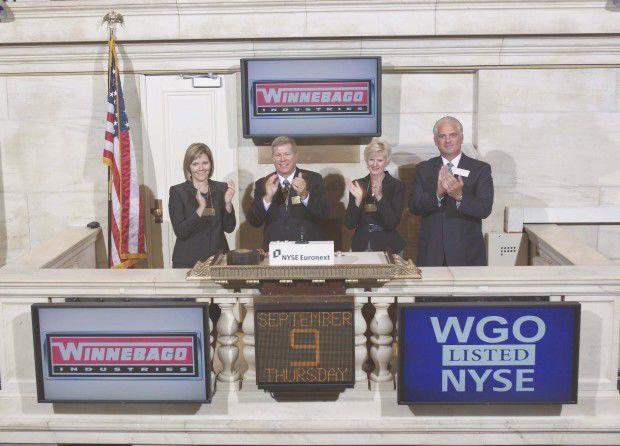 2011 WIT GNR photo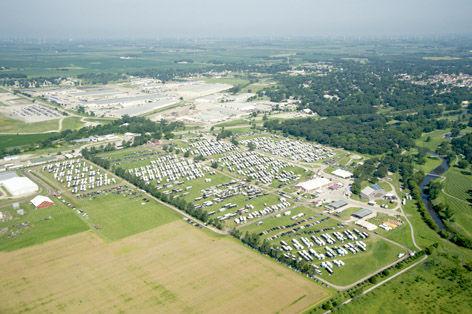 Miller Winnebago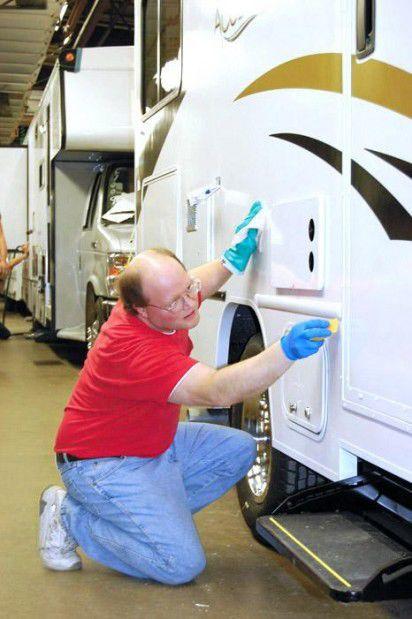 Winnebago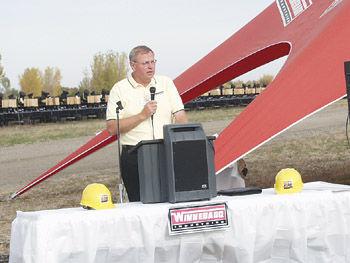 Aerials Forest City Winnebago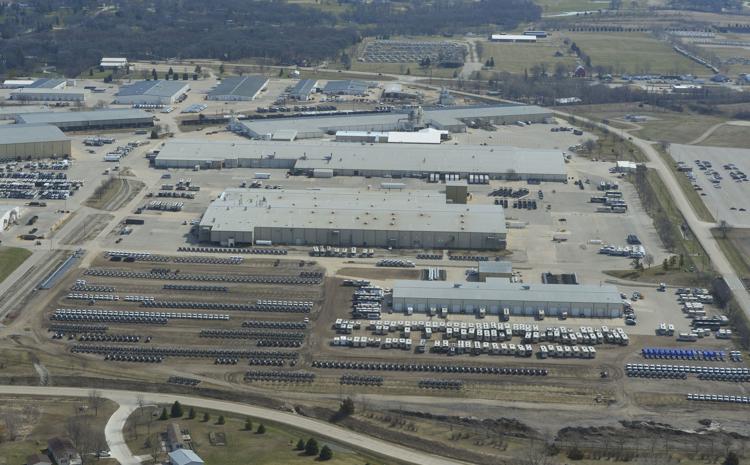 Motor home builds
Gremmer Winnebago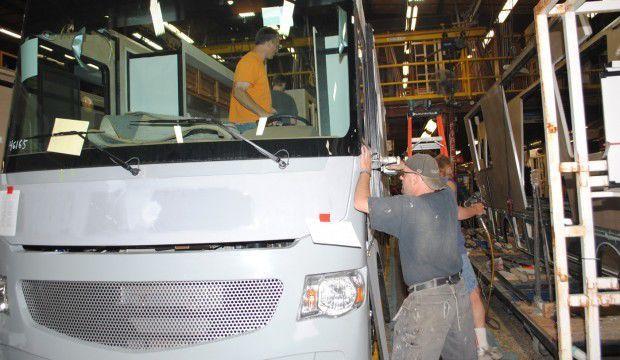 WINNEBAGO INDUSTRIES, INC. ERA MOTORHOME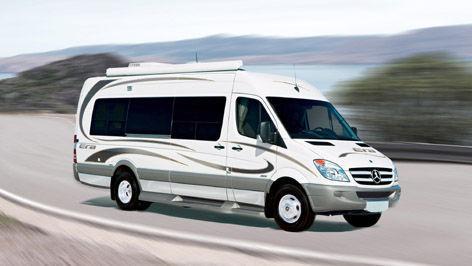 Metro Link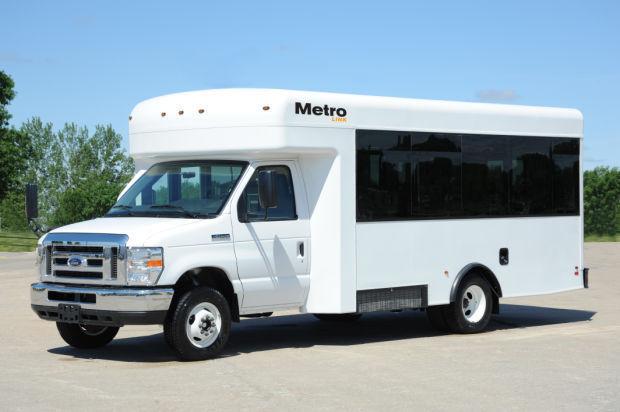 Adventurer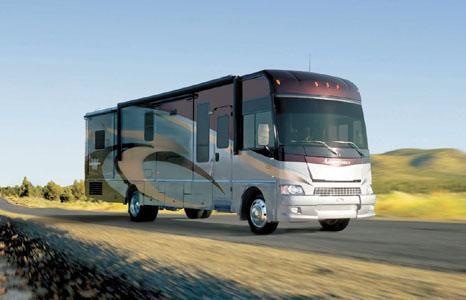 Production line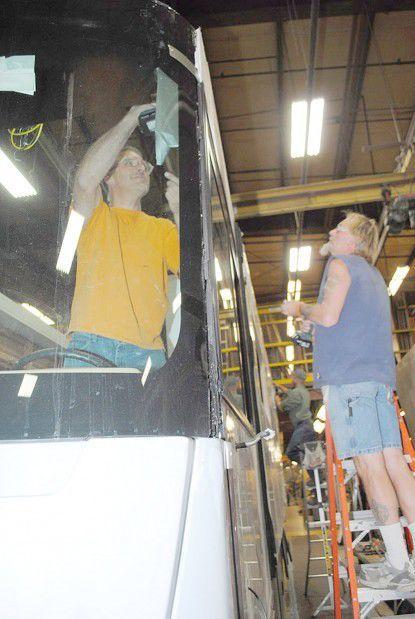 New motor home models