MASON CITY | North Iowa remains under a winter weather advisory through Monday evening. 
National Weather Service forecasters say snow, which could be heavy at times, will create hazardous travel conditions and reduced visibility. 
Accumulations of 3 to 5 inches are predicted for most of North Iowa, including Mason City.
Roads south of Mason City, near the Ames and Des Moines metro area, were reported to be completely covered with snow early Monday afternoon, according to Iowa DOT road conditions.
Interstate 35 southbound between exits 113 and 111 was blocked around 12:30 p.m. due to a large pile-up, the agency tweeted. 
Monday is predicted to be cold and windy, with wind chills as low as minus 20.
The advisory remains in effect through 7 p.m. 
I-35 at Dows Webcam
I-35 at Clear Lake Webcam
I-35 at Clear Lake Webcam 2
I-35 at Clear Lake Webcam 3
I-35 Rest Area North of Clear Lake
I-35 at Joice Webcam
I-35 at Northwood exit
I-35 at Ames
US-18 at Spencer
US-18 near Mason City
US-18 near Floyd
US-218 near Plainfield
Highway 9 near Decorah
Highway 9 near Estherville
I-35 south of Albert Lea, Minnesota
I-35 at Owatonna
Cape Canaveral Florida Webcam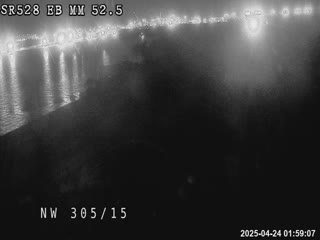 Highway 52 Rochester