One North Iowa food business that was able to largely keep motoring along without many tweaks to the formula was the Cedar Valley Ex-Press food truck, which operates out of Osage. According to manager Bradley Ringhofer, the food truck managed to make it down to both Des Moines and Fort Dodge in the spring of 2020.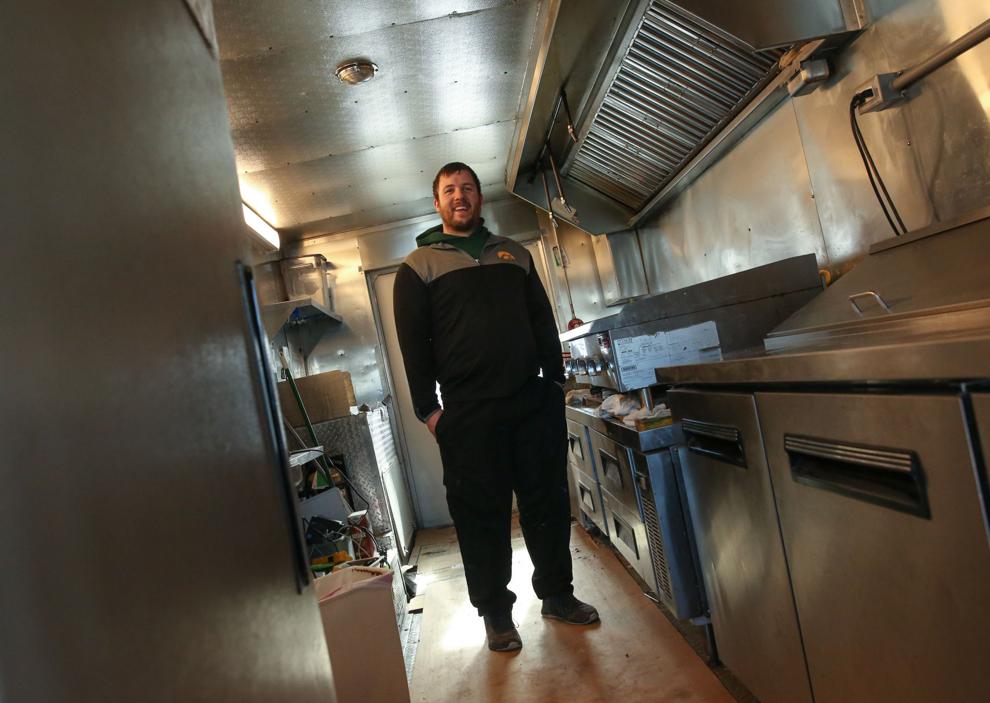 "We're not stuck to one central location," Ringhofer said. "Being in Mason City one day and Charles City the next has been very beneficial."
A May 2020 piece from Forbes had a similar realization to Ringhofer's about the effectiveness and viability of food trucks at such a precarious time: "Food trucks are uniquely set up to survive COVID-19. They are a business built out of spaces with no room for diners—a particularly relevant concept given the current climate and the perceived future of restaurants."
Even with the pandemic still very much ongoing, the recent past of food trucks makes it hard to believe they won't continue to be popular both during and after the era of COVID.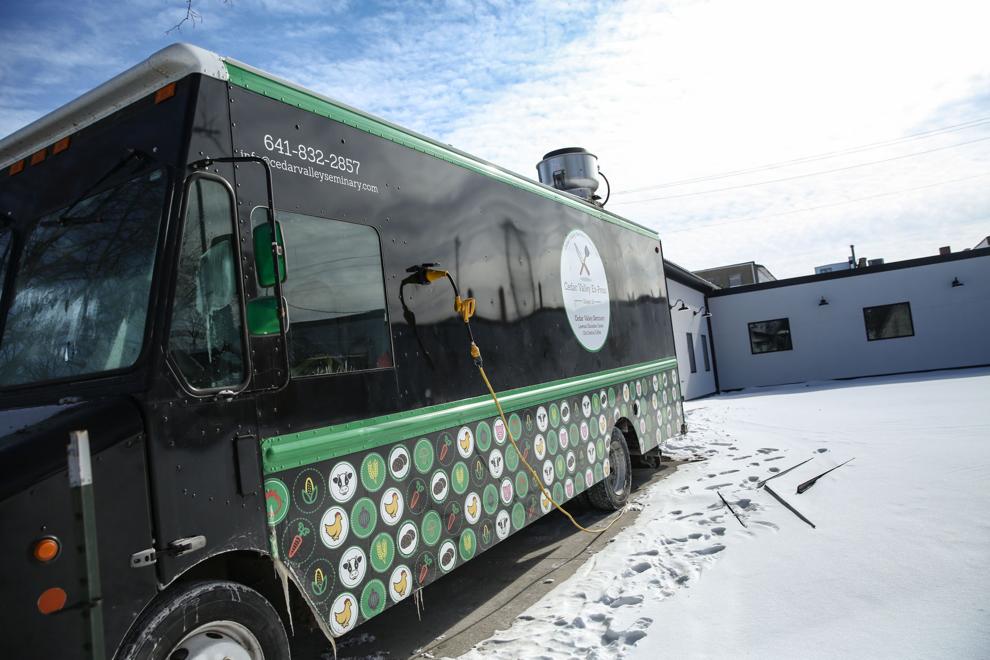 Based on numbers from a 2020 U.S. Census Bureau article, the number of food truck establishments in 2018 was 5,970 which was almost twice as much as the number in 2013 (3,281). The article goes on to note that "Sales from food trucks increased 79% between 2012 and 2017, rising from $660.5 million to $1.2 billion."
Ringhofer started up with Cedar Valley Ex-Press, which works with Cedar Valley Seminary to be cultural ambassadors of the area, in June 2019. He said that he'd gotten his start with food trucks in Seattle but wanted to get back to North Iowa and provide folks with something that goes "above and beyond" the food experience they may be used to.
In that endeavor, Ringhofer said he uses potatoes from Kittleson Brothers out of St. Ansgar to make French fries and lettuce from Twisted River Farms out of Mitchell to top off burgers.
The primary moneymaker for the food truck is servicing events. Ringhofer said those did obviously taper off in 2020 because of the pandemic but the food truck still found customers.
"There are towns that still do some types of celebrations and we were fortunate to be a part of some of those things," Ringhofer said.
Damon Baker, who has run the Titanium Lunchbox out of Britt for 10 years, is new to the food truck game but said he recognizes the benefit of having one to lean on when plenty of people are still scared to dine out in a brick-and-mortar restaurant.
"It's a luxury for us. It becomes another option for our business. Being closed down on the inside for as much time as we were, it made us really appreciate being able to offer something different," he said.
Had the pandemic not hit, Baker still would've gotten a food truck at some point but he said that COVID sped up the entire process for him. He got the food truck in September and has since used it for occasions such as Thanksgiving where he helped to cater more than 100 meals to workers at Michael Foods in Britt. 
"We were able to take our trailer out there and as people needed it we could put food together and take it into them," Baker said.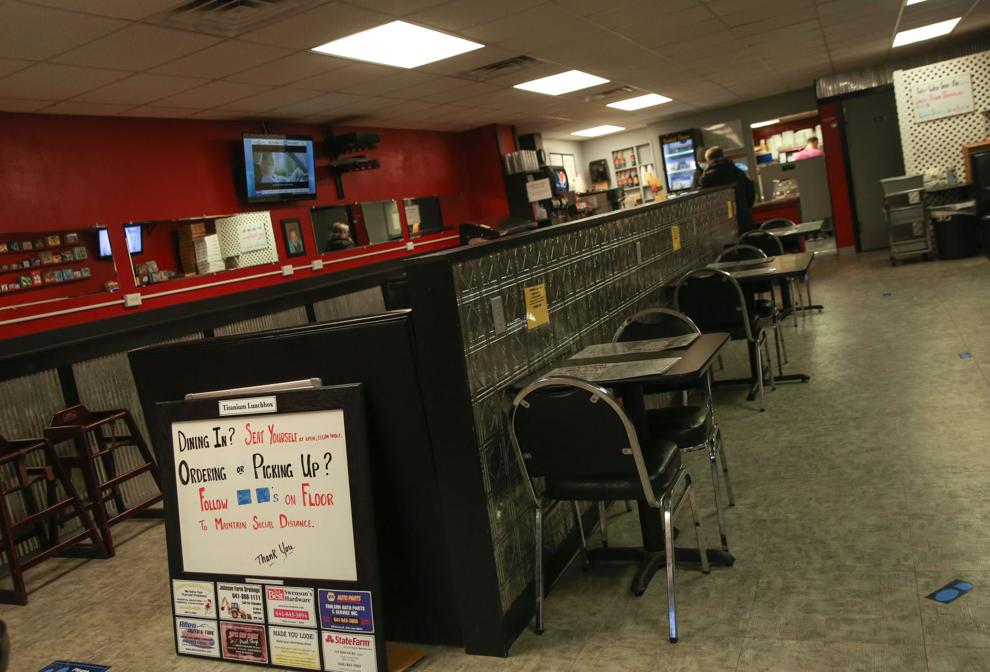 Typically, the menu for Titanium Lunchbox revolves around items such as pizza but also no muss, no fuss type stuff such as meat and potatoes. That's more than enough for customers in the area. Baker said he's already got events lined up for the springtime such as the Geneva Market in early May in Geneva, Iowa. And wedding events are starting to trickle in as well.
"This is all new to us so it's kind of a pick and choose thing," Baker said.
As for Ringhofer, he said Cedar Valley Ex-Press 2021 schedule is starting to fill up fast. Fairs and various chamber of commerce events for the area are in his itinerary. 
"March and April we already started booking a lot and our summer is kind of booked already," he said. After the way the past has gone, Ringhofer said he's more than happy to still be going and still be considered for such events.
What a Globe Gazette News+ membership can do for you:
A deeper examination of local issues than you'll find anywhere else.
Two products in one – not everything that's in the print edition of the Globe Gazette is on our website, and not everything on our website is in the print edition.
Access to newspapers.com archives dating back two years.
The ability to carry your local news with you and receive alerts instantly as news unfolds.
Advertising that frequently gets you deals you won't find anywhere else.
Jared McNett covers local government for the Globe Gazette. You can reach him at Jared.McNett@globegazette.com or by phone at 641-421-0527. Follow Jared on Twitter at @TwoHeadedBoy98.