FOREST CITY | The flooding in Forest City on Sunday evening was the worst in recent memory. 
"I've never seen anything like this before," said Andy Buffington, emergency management coordinator for Winnebago and Hancock counties.
Buffington has lived in Forest City for 40 years and has been in his current job for around 20 years. 
He said 5 to 7 inches rain fell over a 45-minute period starting just before 6 p.m. Sunday. Much of the rain fell in the first 15 to 20 minutes of the storm, and more arrived later in the evening. 
Buffington said he isn't sure how much rain fell overall.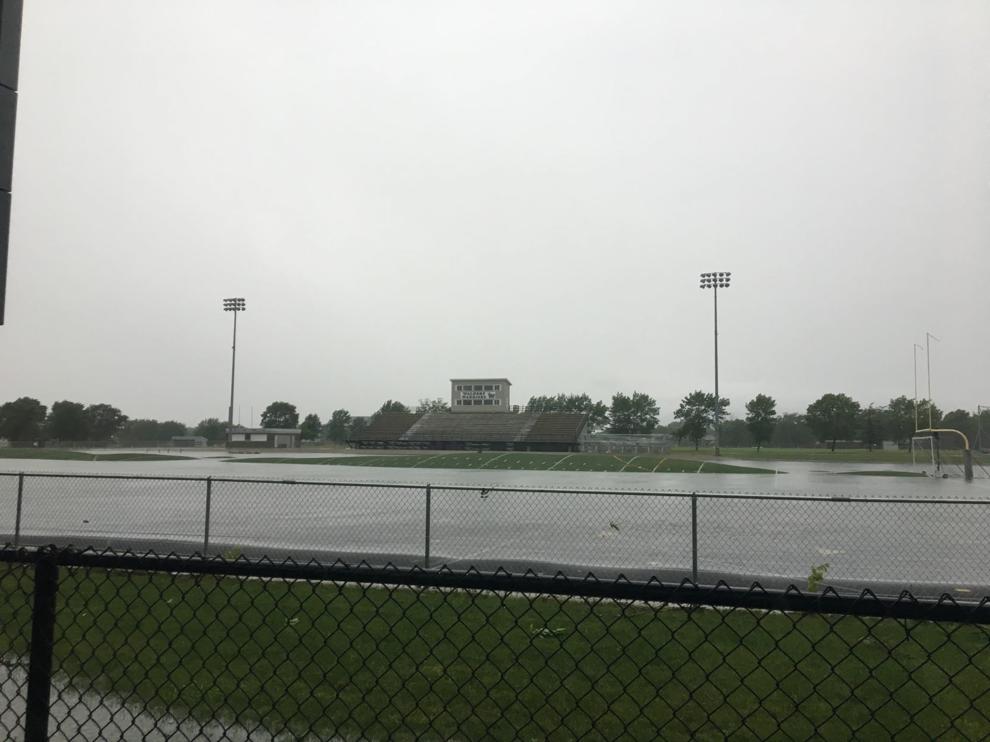 Winnebago County dispatch received a couple of 911 calls from drivers trapped in their vehicles due to the flood. Forest City firefighters and police offices rescued them, Buffington said. 
In many cases, neighbors came to the assistance of those who needed help, he said.
Some residents in the Westgate area and other parts of town got water in their homes, but no emergency shelters had to be set up because others took those residents into their own homes, according to Buffington.
Volunteers -- at one point, more than 100 --  filled sandbags at the city maintenance shed. City officials even sent out a news release after the sandbagging began to let residents know they had plenty of help and didn't need more volunteers, according to Buffington. 
"It was great," Buffington said. "It's indicative of the kind of people we live with." 
The Waldorf University football field was damaged because water got underneath the turf, causing it to break up, Buffington said. 
Although the field's water management system is "one of the best around," it couldn't accommodate so much water in such a short period of time, he said.  
Other neighboring communities also saw heavy rainfall Sunday evening, including Leland, Thompson, Scarville and Corwith, according to Buffington. 
Some streets in Thompson were closed due to flash flooding, but they have re-opened, said Winnebago County Sheriff Dave Peterson.
Buffington noted Corwith residents already were dealing with the impact of heavy rain last week when the storm came through on Sunday. 
A number of roads in Forest City were closed on Sunday, but Buffington said all of them appear to have been re-opened.
However, some gravel roads in the country are still closed, Peterson said. 
The situation seems to have stabilized for now, but more rain is expected Monday evening and Tuesday, according to Buffington.
"Any more water can be an issue," he said. 
People who volunteered with sandbagging at the city shed or helped neighbors with flooding issues Sunday should contact Val Monson at 641-585-3574 with their name and number of hours of volunteer service. 
The city will need to supply these hours to FEMA for Forest City to be declared a disaster area.
City crews will pick up water-damaged household items and debris from curbs June 25 to July 11. Smaller items must be put in boxes or plastic bags other than blue plastic garbage bags. 
Trees and shrubs should be brought to the city brush pile at the Forest City Light and Power warehouse on Spring Valley Road/Quail Avenue.