Forty-nine area organizations were the recipients of $338,300 in donations from First Citizens Charitable Foundation Inc., at its mid-year 2019 awards.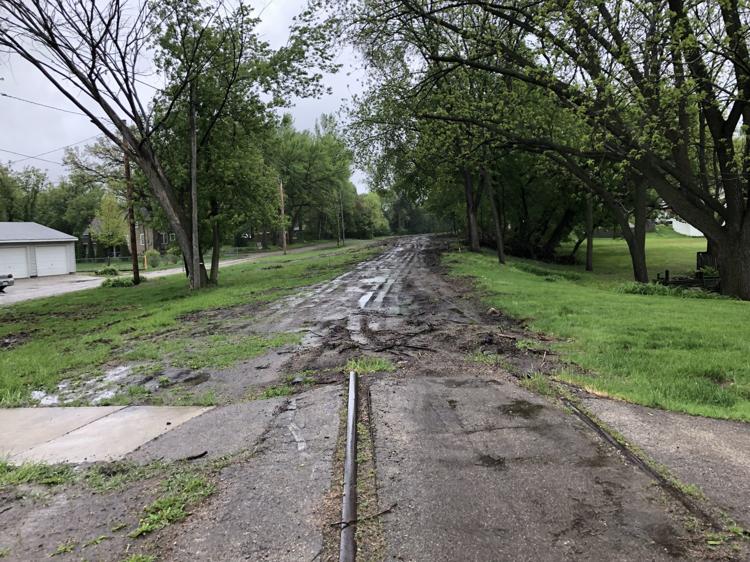 Belmond Area Arts Council -- $1,000 for construction of a canopy for the Arts Center;
Big Brothers Big Sisters of Northeast Iowa -- $5,000 for their mentoring program;
Cedar Valley Seminary Foundation -- $25,000 toward restoration of the Cedar Valley Seminary Building;
Central Gardens of North Iowa, Inc. $2,500 for their Upgrade 2020 project;
Charles City Community School District -- $10,000 toward construction of softball and baseball fields;
City of Floyd -- $1,000 for a permanent access to the Cedar River in Floyd;
City of Mason City -- $5,000 for improvements to the High Line Trail;
Clear Lake Area Chamber of Commerce -- $2,500 for 2019 Thursdays on Main sponsorship;
Community Health Center of Fort Dodge Inc. -- $7,500 for a spot vision screener;
Community Policing Advisory Board -- $1,500 for National Night Out;
Elderbridge Agency on Aging $5,000 toward its material aid fund;
Epiphany Parish Social Justice Committee -- $1,000 for Mason City Drug Treatment Court;
IOOF Home & Community Therapy Center -- $5,000 for a wheel-chair accessible vehicle;
Iowa College Foundation -- $5,000 for the scholarship fund;
Iowa Legal Aid -- $5,000 for technology for legal services;
Junior Achievement of Eastern Iowa -- $2,500 for Junior Achievement programs;
Kanabec County Historical Society -- $5,000 for historical work;
Kanawha Swimming Pool -- $4,000 for pool heater and repairs;
Kinney Pioneer Museum -- $2,500 for repairs to roofs of museum buildings;
Lime Creek Nature Center -- $5,000 for exhibit renovations;
Lutheran Island Camp Inc. -- $15,000 for equine therapy program;
Lutheran Services in Iowa -- $5,000 for Families Together Program;
Mason City Chamber of Commerce -- $5,000 for 2019 Band Festival Drum Major Sponsorship;
Mission 61 Inc. -- $17,500 to establish housing with services facility;
Mitchell County Memorial Foundation Inc. -- $25,000 for the expansion/renovation of Mitchell County Regional Health Center;
Mohawk Market -- $2,640 for school food pantry at Roosevelt Elementary;
Mora Area Youth Recreation Association (MAYRA) -- $1,000 for LED lights for the Mora Civic Center;
NIACC -- $13,160 for Performing Arts and Leadership Series, scholarships, and lab equipment for the physics program;
NIACOG Housing Trust Fund Inc. -- $5,000 for the home repair program;
North Iowa Christian School -- $12,500 for the addition of a gym and locker rooms;
North Iowa Fair Association -- $10,000 for the Cerro Gordo County Fair;
Northeast Iowa Food Bank -- $10,000 for the Back Pack Program;
Northern Lights Alliance for the Homeless -- $10,000 toward shelter operating expenses;
One Heartland -- $5,000 for Camp Northstar;
Osage Community Daycare -- $15,000 for construction of the daycare building;
Paradise Community Theatre -- $2,500 for parking lot repairs;
Post 733 San Juan-Marne Veterans of Foreign Wars -- $2,000 for a walk-in cooler;
Prairie Ridge Integrated Behavior Healthcare -- $15,000 for an addition for the women's program;
Project Flo Association -- $2,000 for repairing, shingling, and renovating family residences;
Rockwell Lions Club -- $2,000 for debt reduction on the Rockwell Aquatic Center;
Salvation Army Adult Day Health Center -- $1,000 for hands-on art activities;
Spin Development Cycling Team (Spin Devo) -- $2,500 to promote youth cycling development and women's cycling;
The World Food Prize Foundation -- $10,000 for the sustainability fund;
Vasaloppet Inc. -- $7,500 to construct storage for snow-making equipment;
Francis Lauer Youth & Shelter Services Inc. -- $40,000 for the Recovery Center;
Zion Lutheran Church and Preschool (Mora, MN) -- $1,000 for indoor play equipment and die cut letters and numbers.
First Citizens Charitable Foundation Inc., was organized to distribute funds to charitable, religious, educational, and health care institutions in North Iowa and Minnesota.
Application deadlines are June 1 and Nov. 15 of each year. Since 1995, over $6.6 million has been donated to North Iowa and Minnesota communities. Organizations wishing to apply for funding should visit the First Citizens Bank website at www.myfcb.bank and click on "Charitable Foundation" at the bottom of the page for the official application form and criteria.