MASON CITY | Being a caregiver for one person can be an emotionally and physically draining full-time job.
Odessa Pham, 42, of Mason City serves as a caregiver for her mother and daughter while helping her sister who has special needs.
"There's joy behind it too," Pham said. "At least my parents can spend the time with their grandchildren. It's sad that the younger children didn't really get to see her when she was with it."
Pham's mother, Kozette Stange, 63, was diagnosed with Alzheimer's in February 2016.
"She was the matriarch of the family and she took care of everyone," Pham said. 
Stange ran a business and played piano among other things throughout her life. Stange and her husband, Larry, Pham's father, adopted two special needs children and raised five children total. 
Pham's adopted sister, Abebi, lives at One Vision in Clear Lake.
"She's such a blessing to us," Pham said. "She's such a sweet spirit."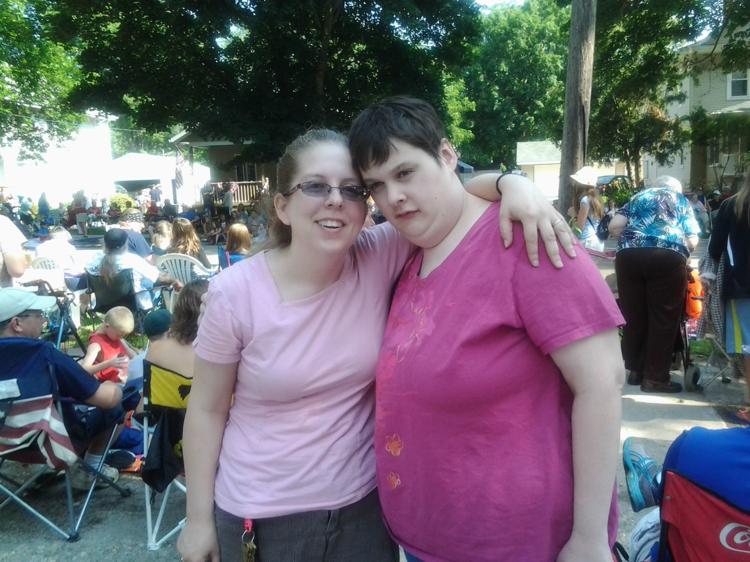 Pham said she noticed issues with her mother long before the diagnosis.
"Electricity and water got shut off; she was forgetting to pay bills," she said. "She kept the household running for 45 years."
Pham's parents lost their house due to forgotten taxes and moved in with Pham and her family.
"When Dad and Mom moved in it was with my husband, our 4 kids and myself," she said. "Full house!"
After her mom began forgetting to take pills or not taking the right doses, Pham took her to Mayo, where she was finally able to get some answers. 
"It was heartbreaking," she said of the diagnosis. "I was hoping it was something we could control with medication or something. It was like a kick -- it was horrible."
Since Stange's diagnosis, Pham has noticed a decline in her memory. 
"Having conversations is impossible," Pham said. "Watching the decline is really hard, thinking of how she used to be."
Pham said Stange would organize everything, every birthday and family event. Now, she can't remember.
The frustration takes a toll on Stange.
"It's weird to have to tell my mom to 'behave yourself,'" she said. "I still love her and respect her."
Love and respect are two musts for a caregiver, according to Pham.
You have free articles remaining.
"Parents still need respect and conditional love," she said. "She worked so hard to take care of me all those years - it's only right to take care of her. It's heartbreaking for Dad."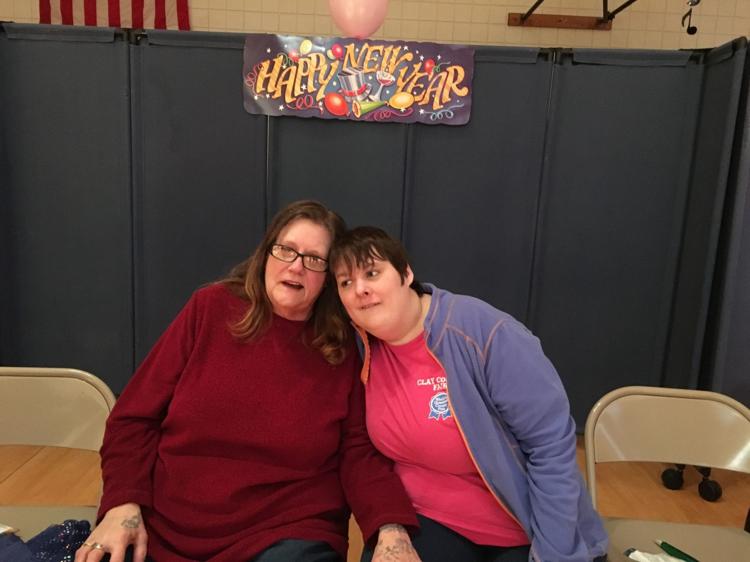 Pham has tried to understand what caused the early onset of Alzheimer's. She said she believes it's a combination of several things -- high blood pressure and stress. 
Pham said her husband Michael's support is incredible.
"Whenever Mom falls he us the one who helps her get up," she said. He is a good husband."
Pham has received help and resources from Elderbridge and DHS. She joined a support group at Trinity Lutheran, which she said has been helpful. 
"These other people are going through the same thing," Pham said. "I don't think I would be able to handle everything if I didn't have God. I probably would have cracked a long time ago."
Pham said her faith keeps her grounded.
"Jesus is the one who has been helping me through this," she said.
Pham and her family attend the Church of Jesus Christ of Latter-Day Saints in Mason City, and she says her church family there has been supportive. 
"They give me that needed spiritual refill, recharge every week," she said.
Pham drives a bus for Mason City Schools, and her weeks can get busy, with shuffling her mom and daughter to doctor's appointments. 
Her teenage daughter was diagnosed with paranoid schizophrenia at about 8-years-old.
With her daughter, she noted the lack of mental health care for children in North Iowa.
"We were getting the help we needed at a doctor's office but they all moved," she said.
She noted that her daughter was experiencing hallucinations, and at one point, doctors in the ER wanted to send her to Des Moines. 
"They don't have an area to takes care of kids mental health issues," Pham said.
Counselors and teachers at Mason City Schools have been incredibly supportive, she said. 
Pham has been in contact with IOOF to place her mom in a memory care unit in the future. 
To those who are caregivers or who may become a caregiver, Pham said it's important to learn patience.
"Mom accepted the fact that she's declining but it's hard on her," she said. "Listen to what the person is saying. Don't try to block it out. Try to understand."