A group of North Iowans is fighting back against Parkinson's disease.
That's thanks to Rock Steady Boxing, a well-rounded exercise program for individuals with the progressive nervous system disorder, that's been offered at the Mason City Family YMCA since November.
"It's wonderful," said Judy "Groovy" Reidel, who was diagnosed with Parkinson's about two and a half years ago.
Reidel was among six individuals, including three men and three women, who attended Rock Steady Boxing Thursday afternoon.
Rock Steady Boxing, an Indianapolis-based nonprofit gym founded in 2006, focuses on overall fitness, strength, reaction time and balance through non-contact boxing drills, abdominal and core exercises, calisthenics and circuit training. There are about 800 affiliates across the U.S.
The Mason City program is among 13 in Iowa, but it's the only one north of U.S. Highway 30. It's offered from 3:30 to 5 p.m. Monday and Wednesday, from 1 to 2:30 p.m. Tuesday and from 3 to 4:30 p.m. Thursday.
"We're trying to get both sides of their brain to work as much and as efficiently as possible, so that's where boxing is important," said Jana Mentzer, Mason City's certified Rock Steady Boxing coach.
When Mentzer moved to Clear Lake from St. Louis, she was surprised to find there wasn't an affiliate in North Iowa or southern Minnesota, so she started the program in Mason City.
She was introduced to the program in St. Louis and became passionate about its benefits for individuals with Parkinson's disease.
"I loved it because I saw a whole bunch of people who were like my mom in different stages, but they were fighting back and they were slowing down Parkinson's, which is outstanding," she said.
Mentzer grew up around Parkinson's because her mother was diagnosed with the disease when she was 36, and she was 10. At that time, there were limited options for individuals with Parkinson's to maintain their quality of life.
She said research now shows that exercise, especially circuit-based training, is critical for people diagnosed with Parkinson's disease.
"We try to work on all different parts of Parkinson's because we want to slow down the disease as much as we absolutely can," Mentzer said.
When Mentzer started the program in Mason City, there were five boxers, and now, there are about 20.
Each program comprises a warm up, boxing-related stations and a cool down. Plus, each participant gets a boxing name.
Mentzer said each station and exercise can be modified to accommodate an individual's abilities. She has individuals in her program that use assistive devices, like walkers, and others who are restricted because of injury.
During Thursday's program, three boxers completed stations with bags, while three others completed stations with gloves. Each station was completed in two minutes with a minute rest before rotating. After completing five stations, the two groups switched.
"My job as a coach and as volunteers is to push them beyond what they think they can do," Mentzer said.
Reidel, 77, said she joined the program at the recommendation of her doctor, and she likes how it works both sides of her brain.
You have free articles remaining.
Sometimes when they're in stations, volunteers will come around with math flash cards for them to complete.
"It's all to keep this going," she said, while pointing to her brain.
Reidel said since she began the program, her family has noticed improvement in her posture; she's no longer slumping over as much. It's something she's become aware of, too.
Jim "Jabber" Luense, 75, who's had Parkinson's for about four years, started Rock Steady Boxing in Minnesota last summer before starting in Mason City in November.
He enjoys the camaraderie between the boxers and the volunteers.
"It's fun," Luense said. "We've all kind of bonded."
He said his driving, walking and energy levels have improved since he began the program, and he would encourage others with Parkinson's to try it.
There will be a Parkinson's Awareness Open House on Monday. The open house will feature program demonstrations starting at 5 p.m. at the Mason City Family YMCA, 1840 S. Monroe Ave.
A tai chi class will be demonstrated from 5:10 to 5:40 p.m. by Glen Hepker, an author and trained tai chi instructor, and Mentzer and some of the local boxers will demonstrate Rock Steady Boxing from 6 to 7 p.m.
Rock Steady Boxing is among a few resources offered to North Iowans with Parkinson's disease.
There's a Parkinson's support group at 3 p.m. the first Tuesday of every month at Kentucky Ridge Assisted Living, 2060 S. Kentucky Ave., in Mason City.
On Saturday, May 4, the fourth annual Shake, Rattle and Stroll Parkinson's Awareness 5K walk/run will return to Clear Lake City Park.
The event, started by Geri Berding, who was diagnosed with Parkinson's in 2014, has raised more than $35,000 for the Michael J. Fox Foundation, which is dedicated to finding a cure for Parkinson's disease through funding research and developing improved therapies for those living with it today..
Registration for the walk/run is at 9:30 a.m. and the opening ceremony is at 9:45 a.m. The walk/run begins at 10 a.m. A sold-out drawing of five prizes will take place at 11:15 a.m.
Berding said the event not only raises awareness about Parkinson's disease but offers a community for those who have it.
"We may all walk a different journey with this disease, but we can support each other," she said about the 5K walk/run event and Rock Steady Boxing.
North Iowa Nine: What's happening in North Iowa (with photos)
Clear Lake Arts Center presents storytelling event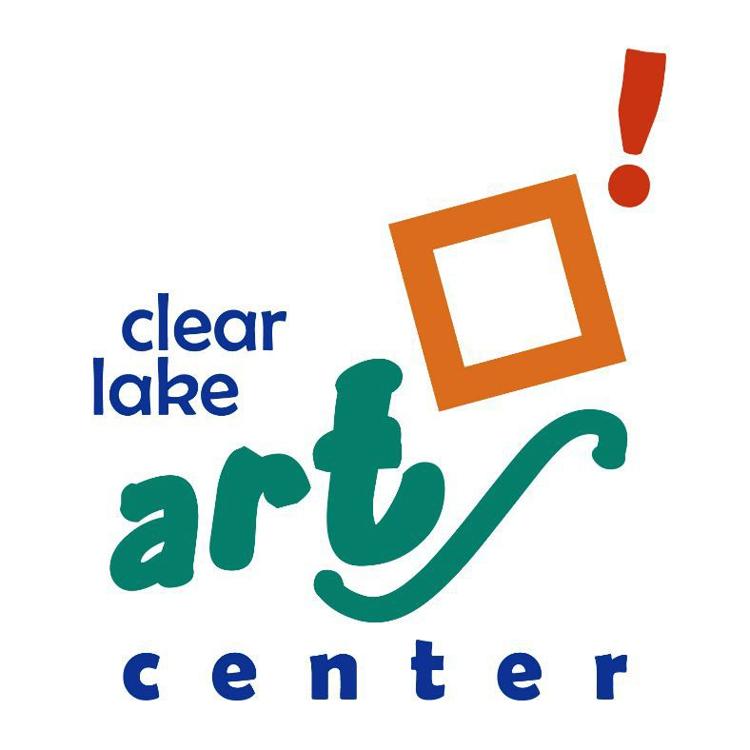 "Art of the Story" will be presented on Saturday, April 27 at 6:30 p.m. at Clear Lake Arts Center.
The theme of the storytelling event is "Roads Less Travelled: Stories of Daring, Adventure, and Surprise." Featured guest speakers Larry Day, Kathy Fisher, Mordecai Nsabaah, Dr. Curt Gedney, and Stuart Oltrogge, all with ties to the Mason City-Clear Lake area, will share their personal stories. Music will be provided by local musician Juni West.
Tickets may be purchased at the Clear Lake Arts Center, located at 17 S Fourth St., and are $10 in advance or $12 at the door. Wine, beer, soft drinks, and snacks will be available for purchase.
Contact the Arts Center at 641-357-1998 for additional details.
Dramatic comedy play opens in Forest City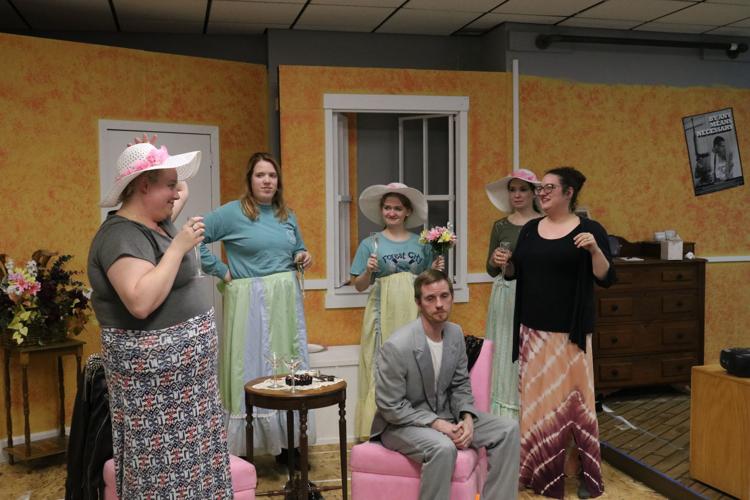 BrickStreet Theatre's production "Five Women Wearing the Same Dress," will open Thursday night.
The play follows five bridesmaids who who sequester themselves in the bride's younger sister's bedroom. As they interact, they learn more about each other, touching upon topics such as, abortion, AIDS, and sexual assault. Scenes also depict smoking, alcohol consumption, and drug use.
Showtimes are Thursday-Saturday, April 25-27 and May 2-4 at 7 p.m., with 2 p.m. matinees on Sunday, April 28 and May 5.
Because of the mature content, it is not recommended for audience members under the age of 18.
BrickStreet Theatre is located at 122 N Clark St. in Forest City.
Central Gardens plans sensory-friendly seed-planting event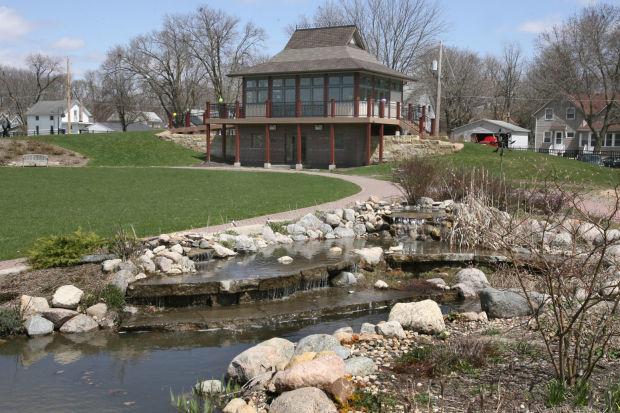 As part of Autism Awareness Month, Central Gardens of North Iowa and One Vision will host a two-day seed-planting event Saturday, April 28 at 1 p.m. and Sunday, April 29 at 2 p.m.
Children with autism and their families to the garden to plant seeds and gather spring blooms.
Central Gardens is located at 800 Second Ave. N, Clear Lake. Paved walkways lead visitors through the 2.75 acre grounds, which boast a variety of display gardens, water features, terraces, a learning center, and a moon gate arch. The gardens officially open to the public Monday, May 1.
Green Expo to be held in Clear Lake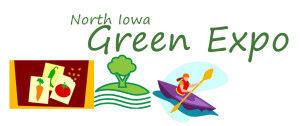 Clear Lake Earth Day will host the North Iowa Green Expo on Thursday, April 25, 4-7 p.m. at the Surf Ballroom.
The event will give the public the opportunity to sample local food, win door prizes, learn gardening tips, and share outdoor adventures, and will also include exhibitor booths featuring solar power displays, landscaping, artwork, and various local businesses.
Grammy winner Delbert McClinton returns to Surf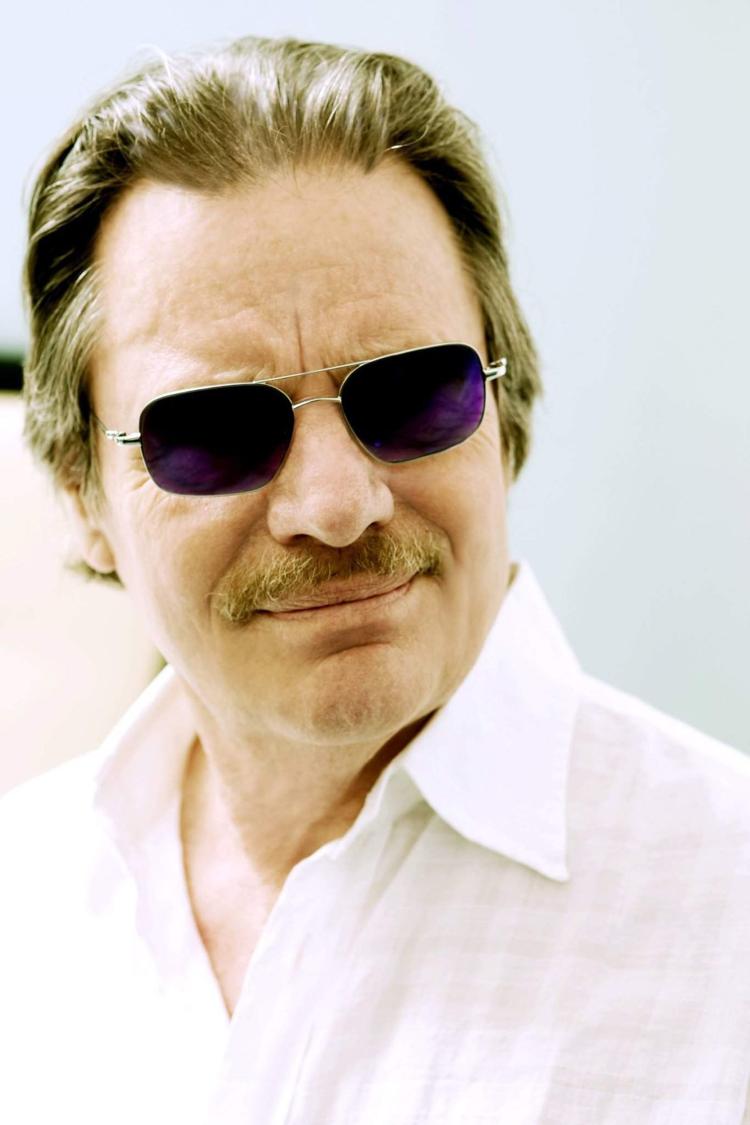 Veteran rocker Delbert McClinton will perform at the historic Surf Ballroom & Museum on Friday, April 26.
McClinton's signature sound is a blend of blues, rock, and jazz, and has earned him three Grammy Awards, along with seven nominations.
He's performed with such notable acts as Tanya Tucker, Bonnie Raitt, Jimmy Reed, Muddy Waters, Bo Diddley.
Tickets may be purchased online at www.surfballroom.com, or by calling 641-357-6151, Monday–Friday, 8 a.m.-4 p.m. Ticket prices are $25 in advance, or $30 at the door until gone. Doors open at 8 p.m.
The Surf Ballroom & Museum is located at 460 N Shore Drive, Clear Lake.
New York artist featured in exhibit at MacNider Museum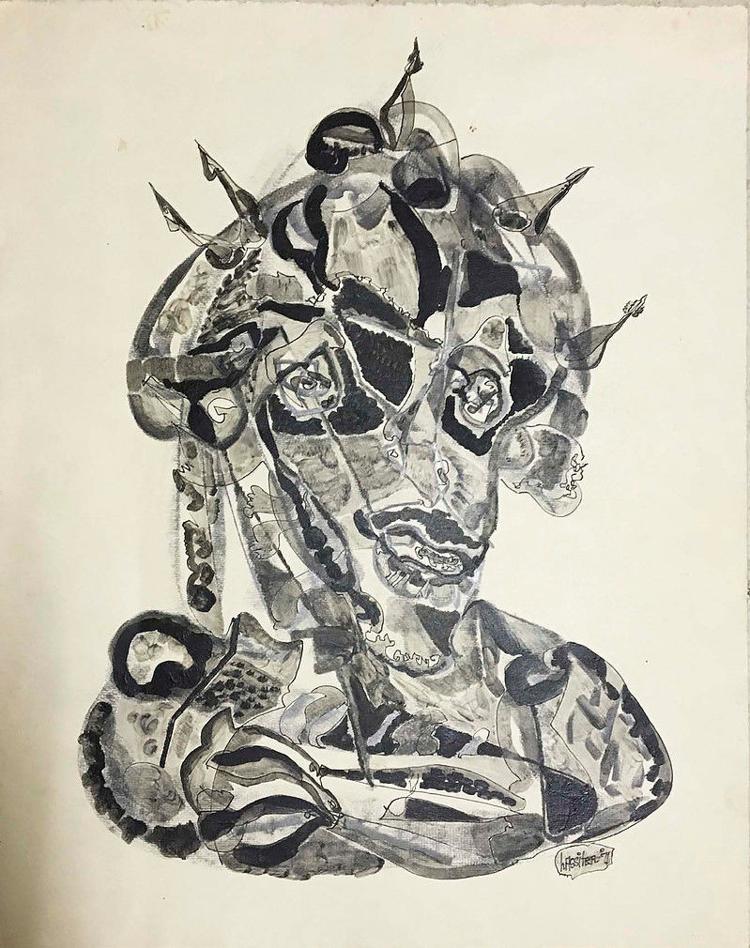 Charles H. MacNider Art Museum is exhibiting a collection entitled Charles Keeling Lassiter - Portraits: An Outsider Looking Inward." The display features 25 surreal, mixed-media works by the artist, and will be featured in the museum's Kinney-Lindstrom Gallery, beginning Friday, April 12.
Lassiter was born in New York in 1926. He received degrees from Yale and New York University. He also studied at the Skowhegan School of Painting and Sculpture and Brooklyn Museum Art School. His works can presently be found in numerous museums across the U.S. and Europe.
Charles H. MacNider Art Museum is located at 303 Second St. NE, Mason City, and is open Wednesdays, Fridays, and Saturdays, 8 a.m.-5 p.m., with extended hours Tuesdays and Thursdays, 9 a.m.-8 p.m. Admission is free, but donations are always accepted.
Area art gallery is home to famous classical works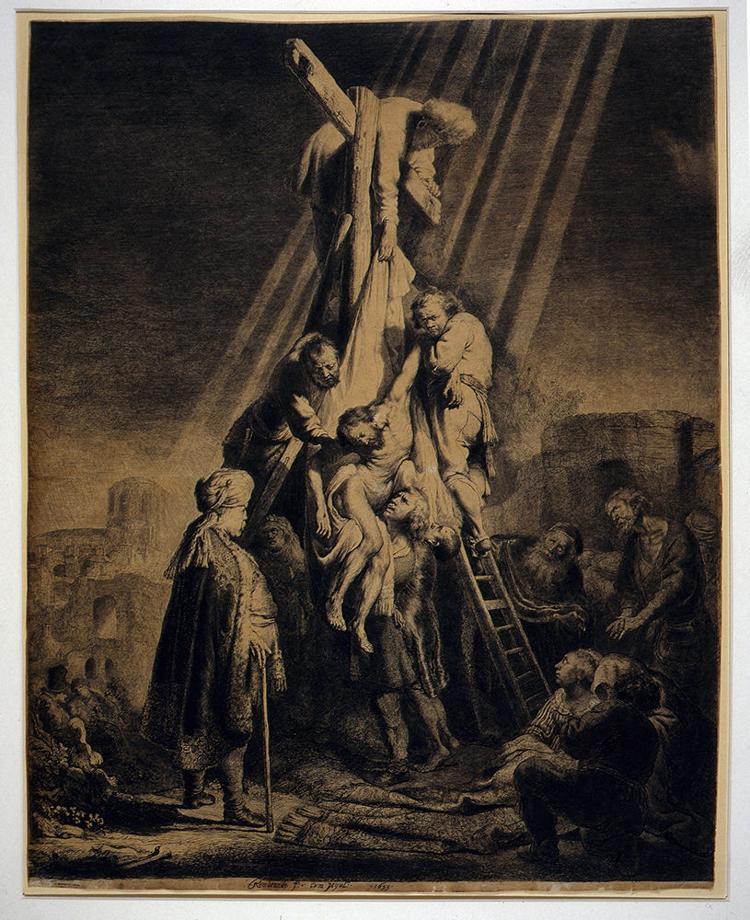 The Mooney Art Collection, a permanent display at the Charles City Public Library, features a diverse collection of artwork curated by well-known Charles City native, artist and photographer John Arthur Mooney. 
Original works by Rembrandt, Goya, Gauguin, Picasso, and Dali are among those housed within the extensive gallery. Mooney also bequeathed his collection of books, manuscripts, monographs, and biographies pertaining to art and artists. The display provides an interactive experience for visitors with smartphones as well.
Charles City Public Library is located at 106 Milwaukee Mall. Regular hours of operation are 10 a.m.-8 p.m. Monday-Thursday, 10 a.m.-5 p.m. Friday, and 1-5 p.m. Saturday. For additional details, visit www.charles-city.lib.ia.us/artgal.
Osage museum gives glimpse at local history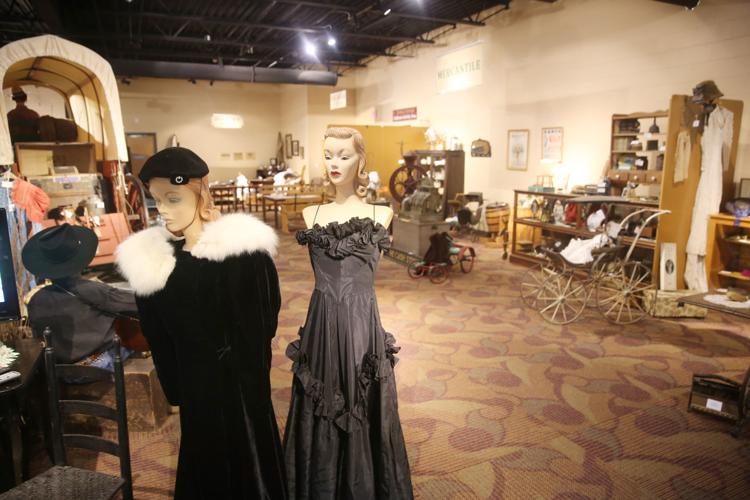 Mitchell County Historical Museum is housed in the Cedar River Complex and is one of five sites comprising the Mitchell County Historical Society.
Guests will enjoy a locally-curated collection of antique and vintage items, including a vast rotating collection of clothing, commerce and household equipment, Pioneer-era artifacts, and historically significant memorabilia, as a gift shop.
Displays are updated throughout the year, and visitors will currently find a special WWI tribute alongside the permanent and rotating exhibits.
Museum hours are Wednesday-Sunday, 1-5 p.m. Admission is free, but donations are always accepted. The Cedar River Complex is located at 809 Sawyer Drive, Osage.
Forest City's Pilot Knob has features unique to area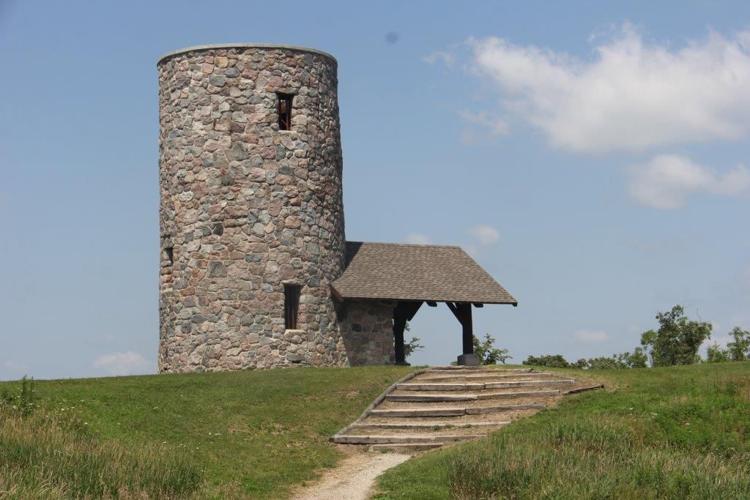 Pilot Knob State Park boasts 700 acres and is home such unique, naturally-occurring features, it's been dedicated as a state preserve.
Among its many draws, visitors will find a man-made lake for recreation, miles of hiking trails, a large amphitheatre, picnic areas, and a lookout point, and the only sphagnum moss bog in Iowa. The bog yields three species of pond lilies which are exclusive to the body of water and cannot be found anywhere else in the state.
A stone lookout tower sits at the highest point of the park, which reaches an elevation of about 1,450 feet.
The park also features a seasonal modern campground, equine access, and a wintertime warming house.
Pilot Knob State Park is located at 2148 340th St., Forest City.
Reach Reporter Ashley Stewart at 641-421-0533. Follow her on Twitter at GGastewart.