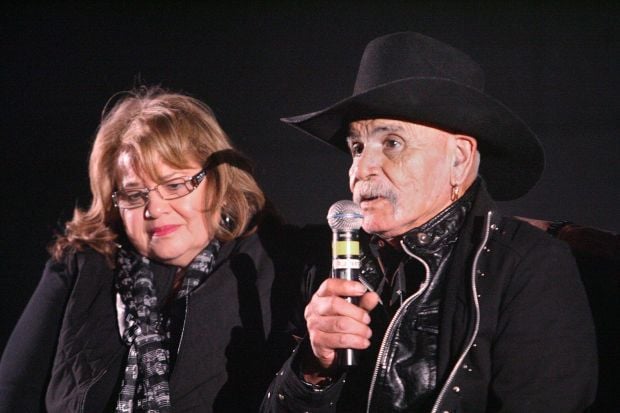 CLEAR LAKE | The family of Ritchie Valens will be hosting a luncheon during the Winter Dance Party in February. 
Sisters Connie Valens and Irma Norton and brother Bob Morales are expended to attend the event, which is 11 a.m. to 2 p.m. Saturday, Feb. 3, at the Best Western Holiday Lodge, 2023 Seventh Ave. N., Clear Lake. 
You have free articles remaining.
CLEAR LAKE | With a special screening Saturday afternoon, the Lake Theater paid special trib…
"Our family is looking forward to spending quality time with fans, and sharing stories and memories during this time set apart to remember and honor Ritchie," Connie Valens said in a statement. 
Valens said the luncheon, which will include a special guest emcee and visuals, will allow attendees to visit with her and her siblings, enjoy a meal at noon and dance to the music of Richie Lee with special guest Tony Halsrud from the Fabulous 50s Band.
Advance reservations and tickets are required, which are $20. They are available by calling the Surf Ballroom at 641-357-6151 or at www.surfballroom.com.