The Mason City School Board approved a program that helps students attain basic employability skills in the classroom and work-based learning experiences during its special session on Tuesday night.
A memorandum of agreement outlined the elements needed for a successful partnership with Mason City Community School District and the Jobs for America's Graduates (JAG) program, which will be managed by Iowa Jobs for America's Graduates (iJAG). The understanding is for the 2021-22 school year for the program at John Adams Middle School and Mason City High School.
The program has been a part of the Mason City Community School District since 2013. Students who take part in iJAG have learned skills on how to interview, apply for jobs, and job shadowing.
iJAG, a non-profit organization, is supported by corporate and foundation contributions, public sector grants and participating school funds. iJAG creates partnerships to ensure that: youth facing challenges to graduation remain in school, attain basic employability skills through classroom and work-based experiences during their senior year, are provided with academic support services, graduate and receive 12 months of follow-up services by the iJAG education specialist. Follow-up services help assure iJAG participants are successfully transitioned into a career and/or pursue a post-secondary education to enhance their career entry and advancement.
The primary performances goals for the iJAG program are for high percentages in graduation/GED rate and success after graduation. Success after graduation would be categorized as a student with employment after graduation, post-secondary school or training, or a combination of the two.
Statewide and school performance outcomes are used in JAG's accreditation process. State and local affiliates must receive standard accreditation and remain a member of the JAG National Network.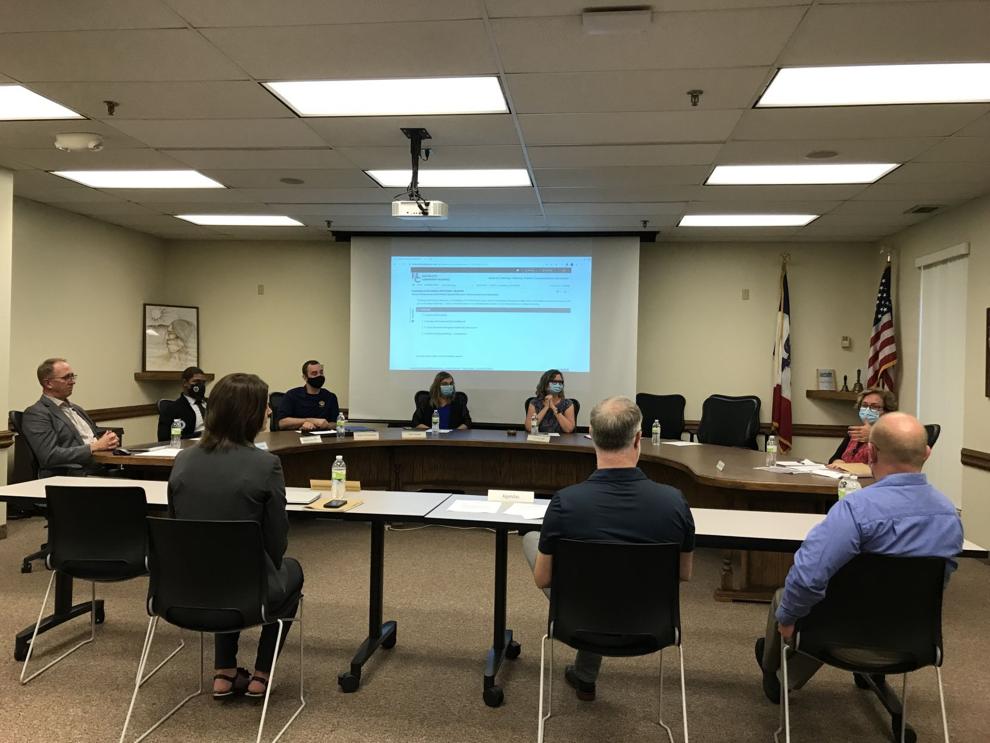 iJAG's electronic data management system provides tracking of students served, services delivered, and outcomes achieved.
Board director Jacob Schweitzer asked if the board will receive information on the success rate from the follow-ups post-graduation. Superintendent Dave Versteeg answered the district does receive information on the success of the program but has never shared it. Versteeg added they can share that information if desired.
Board director Jodi Draper shared her appreciation for the program and the impact it has with students.
"I would just like to say that iJAG in whole, high school and middle school, is a really good program for our kids," said Draper. "One year, they came and presented to us. We shook their hands. They were introducing themselves for job interviews, preparing for that stuff. The basic life skills that kids need. I do really appreciate this program."
Abby covers education and public safety for the Globe Gazette. Follow her on Twitter at @MkayAbby. Email her at Abby.Koch@GlobeGazette.com