The message of "Mohawk Strong" has been prominently displayed on the fence that faces 15th street at Roosevelt Elementary since the start of the pandemic. After almost two years with "Mohawk Strong," Principal Dan Arjes decided it was time to give new messages to the community.
"We've had the same message now for almost two years and I felt like I needed to do something a little bit different and keep it kind of fresh," said Arjes.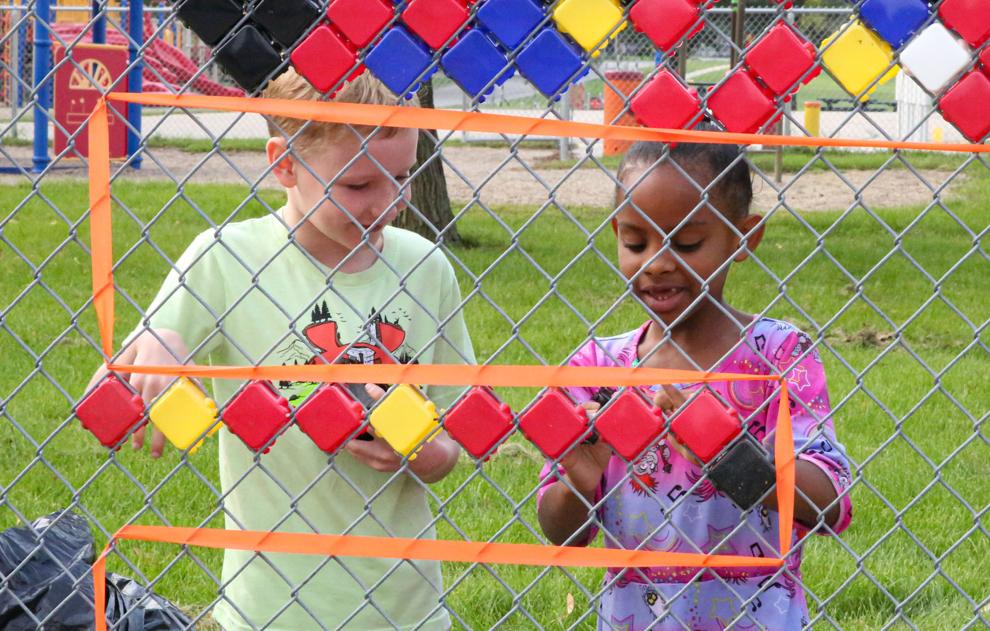 From now until November and then during the spring, every classroom from kindergarten to 4th grade will display a heartfelt word that has meaning to them. Every Monday a new message will be displayed on the fence and the old one will come down. The messages are meant to serve as a reminder to the community when they pass by.
"I really wanted to keep it connected between our students and our community," said Arjes. "The great thing about the fence is it's very visible. It's seen a lot and I thought it would kind of boost some energy back into the community."
Arjes said he knows some of the messages that will go up, but some will be a surprise for him. With each new word every week, Arjes recommends that people keep their eye out for the new messages.
The first word, "kindness," went up on Tuesday morning and was selected by Matt Tweeten's first grade class. Tweeten said the word was selected due to how easily a person can display kindness towards others.
"(Kindness is) just something that's so easy for us to do," said Tweeten. "There's a wide range of skills in first grade as far as strong readers and strong math thinkers. But one thing that we can all be really good at is spreading kindness."
What the word "kindness" meant to Tweeten's students varied depending on student and how to spread kindness.
"(A student said it) was letting people play with you. Another one was helping out people if they need help up or if they fall down. I thought those are kind of interesting, random ones, but that's just an instant response as far as everyday thinking of a six-year-old," said Tweeten.
All of the 17 first graders that morning worked together, with a bit of help from teachers and parent volunteers, to pop in reusable plastic squares that displayed their message on the fence. Each square took a little bit of muscle power and determination from the first graders, but they quickly found a rhythm.
Every student had their own approach with putting the squares into the fence. Some worked with a friend to fill out entire sections with solid color. Some chose to make a pattern. Others chose to make parts with random color squares.
Arjes said with each student taking their own approach to the project, the students made it their own.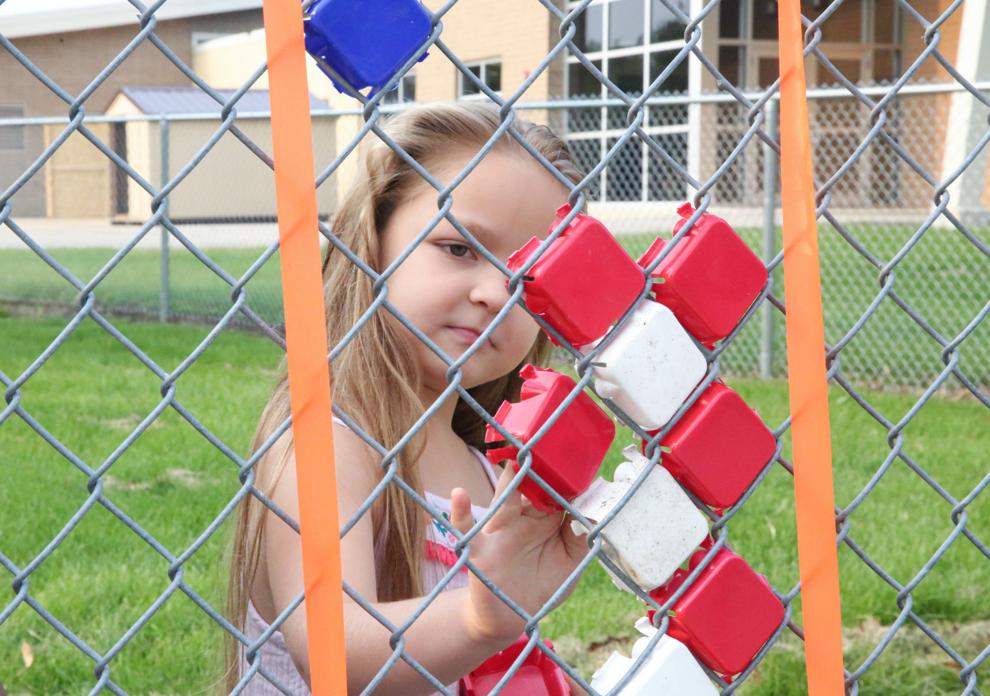 "They have some ownership and pride in that message and all of our kids throughout the year will be able to take part," said Arjes.
Tweeten says he wants to see community members get inspired by the message and spread kindness to others in their own ways towards friends and strangers.
"I think it would be great to hear stories of ways people have spread kindness because of our word," said Tweeten.
Arjes said he was happy to start with the word "kindness" as the first fence display.
"I think in today's world, we see a lot of examples of how kindness could have been a more appropriate choice for everybody," said Arjes. "It's a great way to kick this off and it's just a constant reminder that's really important for our students and also for our community."
Abby covers education and public safety for the Globe Gazette. Follow her on Twitter at @MkayAbby. Email her at Abby.Koch@GlobeGazette.com