After multiple meetings, several days of waiting and obtaining almost 100 signatures, Mason City resident Cristy Tass found out Wednesday afternoon whether or not she'd be able to run in the Nov. 2 elections for the Mason City Community School District Board. 
An "Objections Committee" that featured Mason City School Board Members Katie Koehler and Lorrie Lala, as well as district accountant Ramie Strand ruled 3-0 that Tass, a first-time candidate, could seek a two-year term to finish out a vacancy but not a full four-year term because of discrepancies in her election paperwork.
Under Iowa Code, the Objections Committee must convene and vote on the legitimacy of the candidacy no later than two days after an objection is received. The Objections Committee, and the people overseeing the hearing, were approved on Wednesday morning.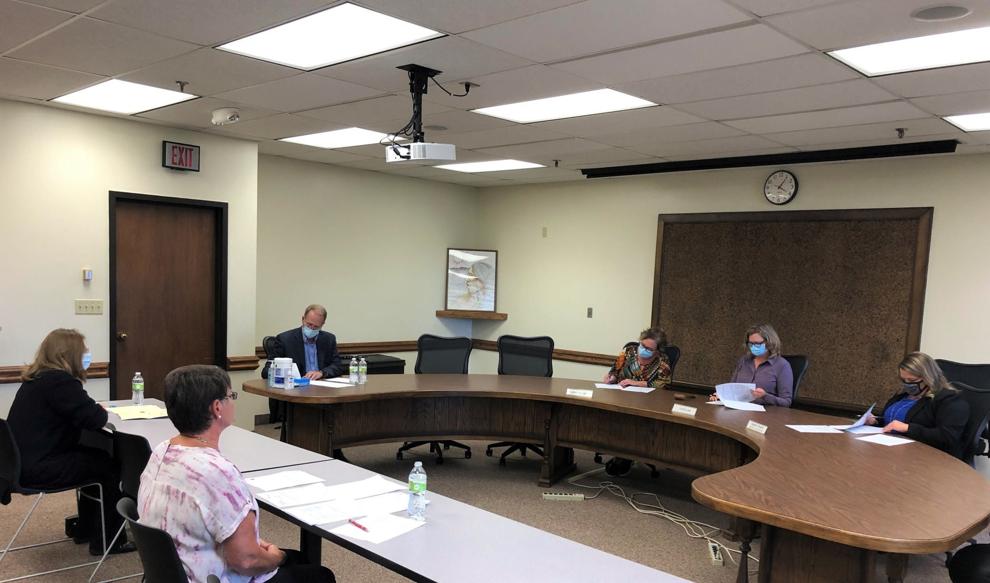 Versteeg explained that the petitions were turned in on Sept. 17 to the Cerro Gordo County Auditor's Office and Adam Wedmore, the county auditor, said his office was made aware of an issue with Tass' petition on that same day.
"The question of 'Is this candidate running to fill a vacancy? Yes or no' was filled out inconsistently," Wedmore said. "The affidavit of candidacy was marked 'no' whereas the nomination petitions that the public signs were marked 'yes.' That is one of the questions that we need to determine which race that candidate should be placed on that ballot for."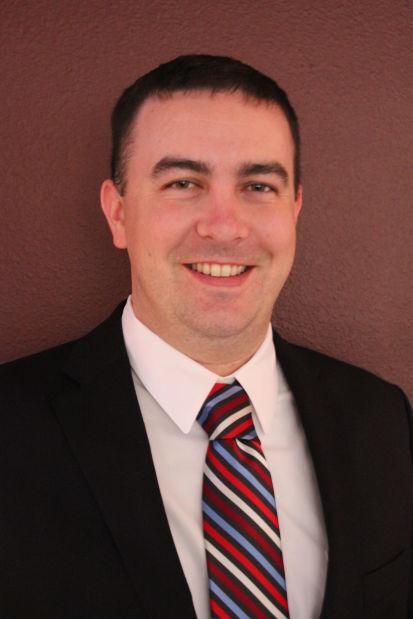 Wedmore said in an email to Versteeg that he had reviewed Iowa Code and consulted with the Secretary of State's office, and would accept Tass as a candidate to fill the remaining two years of a vacant seat currently held by Peterson Jean-Pierre, who was named to the post by the board, but not as a candidate to any of the full, four-year term seats up for grabs. 
"Because the public saw the petition that said it was a vacancy, that means it's the two-year term," Wedmore said.
Chapter 45 of the Iowa Code deals with nominations by petition and spells out that nomination papers should include a petition and an affidavit of candidacy. Within those papers, there should be information regarding the "office sought by the candidate, including the district number, if any." Chapter 45, Section 5 later states that: "The candidate may replace a deficient affidavit with a corrected one only if the replacement is filed before the filing deadline."
Wedmore also noted anyone could object to the legal sufficiency of Tass' filing under Iowa Code which is what board member Jodi Draper did on Monday via email to Versteeg, Wedmore, members of the board and Tass.
At the meeting on Wednesday afternoon, Draper began the proceedings by crediting Tass as a candidate. 
"I applaud anyone running for office at a local level to give back to the community," Draper said.
However, at the end of her remarks, she made clear that whatever school board election Tass competed in needed to be as transparent and free from controversy as possible.
"What I don't want to happen for our district is that the election is completed and then it's contested," Draper said.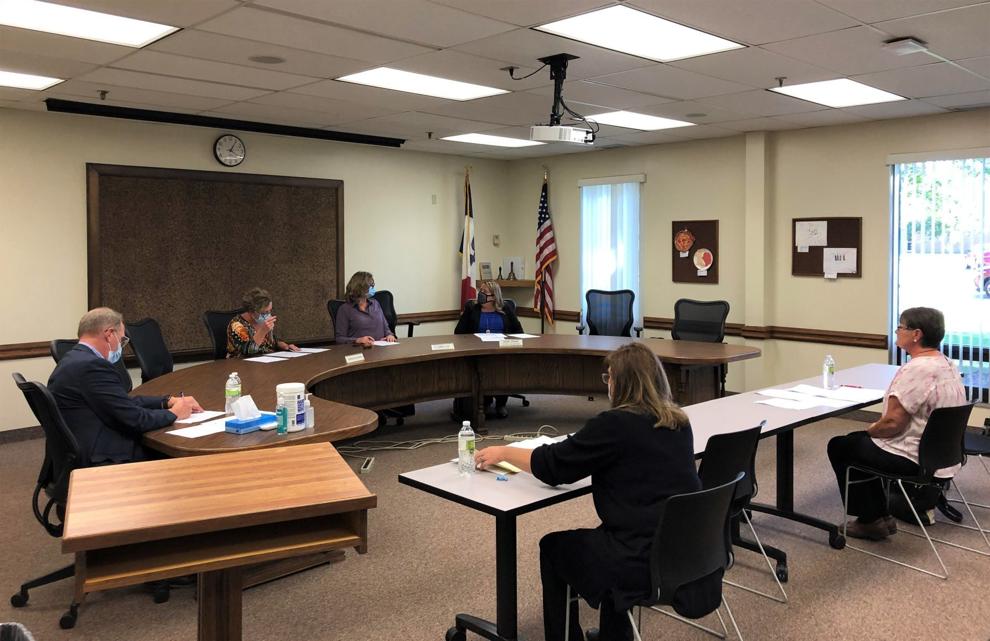 According to Wedmore, his office has had paperwork issues with candidates in the past but not of this specific nature.
"This is the first time that we've had a question of which race the candidate was trying to file for and it's also the first objection we've had," Wedmore said. "We had another objection several years ago but different circumstances."
While Tass recognized her mistake during the meeting, she told the committee that she didn't think it should stop her from being able to run altogether.
"I'm questioning if a small clerical error is more important than my desire to serve the community school district and also all these people who signed for me to run," she said.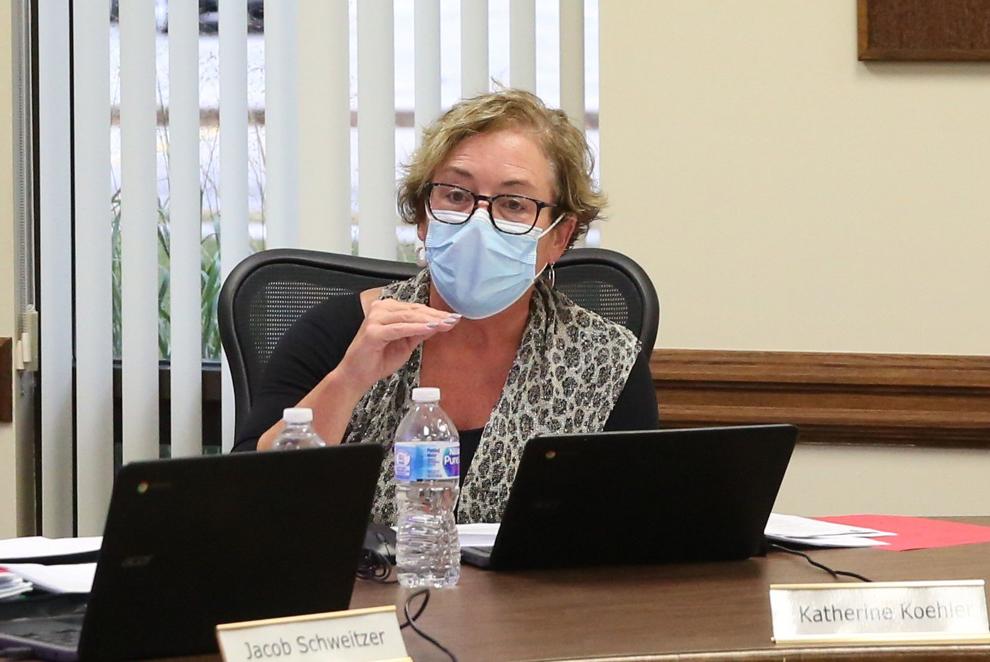 After a brief recess to the 4 p.m. meeting to discuss, the Objections Committee reconvened and let Tass know their decision. Koehler made a motion to list Tass as a candidate for the vacant two-year seat. Lala explained to Tass why she would not be listed for the four-year term.
"I just wanted to say unfounded doesn't mean that nothing was wrong, there was something wrong. We just decided it wasn't enough to keep you off the ballot. We just couldn't do the four-year term because of your petition papers. Everyone signed that you were running for a two-year term. So to honor those signatures, that's what you're stuck with," Lala said.
Once the meeting had ended and the dozen or so people in attendance shuffled out, Tass said that she was satisfied considering her mistake, but that she wasn't nervous about the process. 
"It's either I run or I have more free time," she said.
Abby covers education and public safety for the Globe Gazette. Follow her on Twitter at @MkayAbby. Email her at Abby.Koch@GlobeGazette.com