Editor's note: This story has been updated to include comments from Tass. 
Tass posted on her Facebook page on Thursday morning that she had dropped out of the race.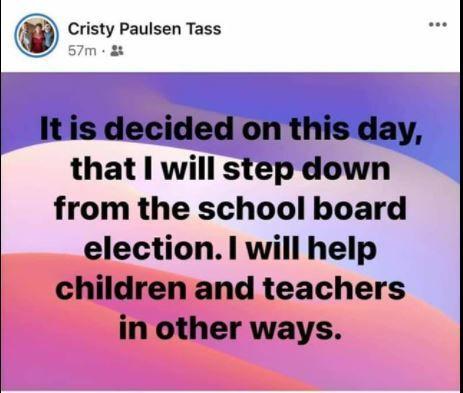 Her announcement followed a Wednesday afternoon meeting with the Mason City School Board's Objections Committee which ruled that, because of an error in her paperwork, Tass wouldn't be able to run for a full four-year term in the district but could run for the two-year vacancy seat currently held by Peterson Jean-Pierre.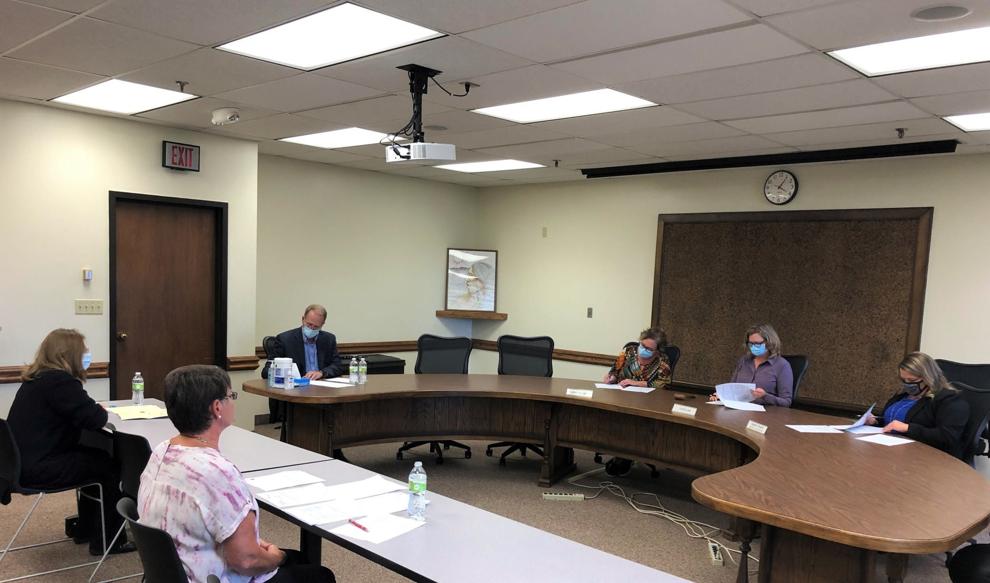 Following the committee's decision, a number of screenshots circulated across social media that appeared to feature racist and homophobic remarks made by Tass in the past, including one in which she said, "we need more babies of Caucasian descent [sic]," later noting that "we are being outnumbered."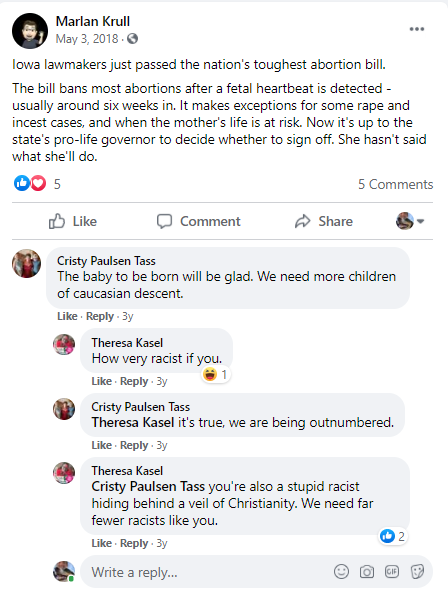 "I had a campaign page ready to go, and by the time I checked it last night (Wednesday), I can't believe how many people in Mason City hate my guts. ... If that's the way it is, I'm serving a community, who a minority of people hate my guts, I don't want to put myself through that for two years," Tass told the Globe Gazette on Thursday evening.  
When asked about her social media posts being shared, she responded that she didn't see them.
"I will always stand for biblical values. Homosexuality is sinful. I didn't say that. God said it. I will stand by that.
"I'm not racist; I'm not homophobic. I love people ... I just did it [ran for school board] to serve my community, and if this is the way people are going to be, yeah."
"The withdrawal deadline has come and gone, that withdrawal deadline was Tuesday, Sept. 21 at 5 p.m., because she did not withdraw prior to that time period we are prohibited from removing her name from the ballot," Wedmore said. The only way around that be to challenge her inclusion on the ballot in court.
With that, Wedmore then shared that he told Tass that her main option was to make statements that she's no longer running.
From Wedmore's recollection,  this sort of case is quite uncommon.
"It's very uncommon that a candidate will go through the process to file nomination papers and an affidavit of candidacy to appear on the ballot and then withdraw. It's just doesn't occur that often," Wedmore said.
Abby covers education and public safety for the Globe Gazette. Follow her on Twitter at @MkayAbby. Email her at Abby.Koch@GlobeGazette.com