$25 million can only buy you so much.
The Mason City School District's new fieldhouse and pool project, when completed next year, will be state of the art:
The fieldhouse will feature a 200-meter indoor track and three different multi-purpose courts, along with amenities like a batting cage and long jump pit.
The new pool is constructed so that the lanes can be turned to feature either 11 for school competition or eight, Olympic-length lanes for higher level competition. It will also feature new locker rooms, bathrooms, a trainer's room and a classroom area. Theater seating surrounds the space on two sides.
A weight room/multi-purpose space will feature dedicated spaces for lifting, physical education, dance and cheerleading teams, plus an addition 1,764 square feet room for any physical education-related use.
A central entrance and lobby with concessions and multipurpose rooms completes the project.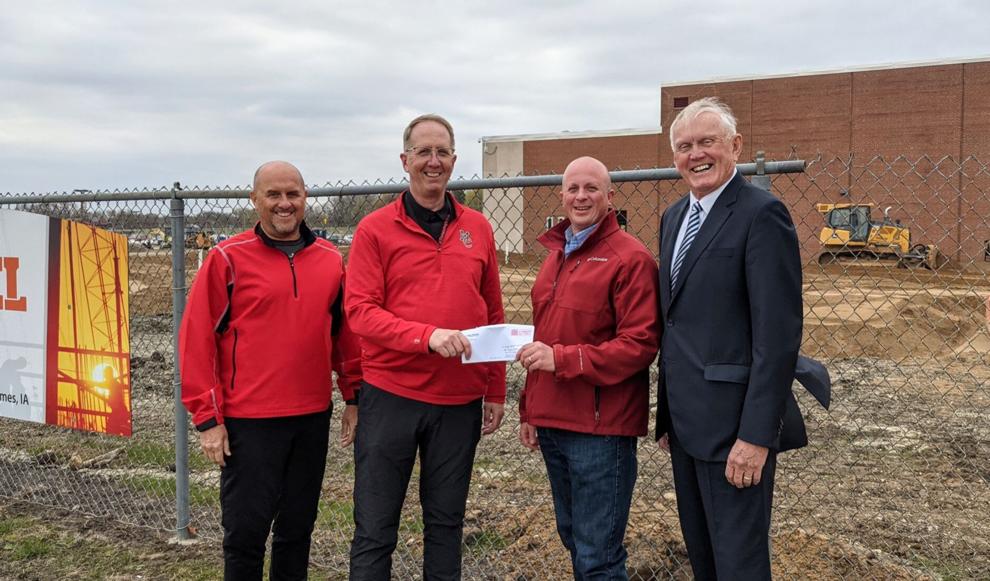 But that's really just the shell, says local businessman Phil Johnson. Johnson is the chair of The Future is Now Committee, whose task is to raise $750,000 to outfit the fieldhouse project with top-of-the-line equipment that will match the quality of the buildings in which they are housed.

Johnson, who was the founder of Mason City High School's athletic Hall of Fame, was recruited to chair the capital campaign by Athletic Director Tracy Johnson. He is joined by a who's who of Mason City High School athletic and community leaders like John Hugo, Jean Gordon, Mary Simpson, Mark McManigal and Lisa Yunek.
The group, which formed in mid-March, has raised $196,000 of the $400,000 they set as an Oct. 1, since that is when they'll need to begin ordering equipment for it to be ready by the time construction is complete. They hope to get to $750,000 as soon as possible after that.
The group's list is long and features items as inexpensive as $600 judge's flip cards for the pool to a third of the total they hope to raise for weight room equipment. It will all be first rate equipment, Johnson says, because the people on the committee and alumni helping them know what they're talking about. Scott Raridon Sr., who played on MCHS' 1978 state championship football team and was a strength coach for the University of Notre Dame football, helped design the weight room. Hugo and Gordon were both well-known swimmers and pitched in ideas toward the design of the natatorium.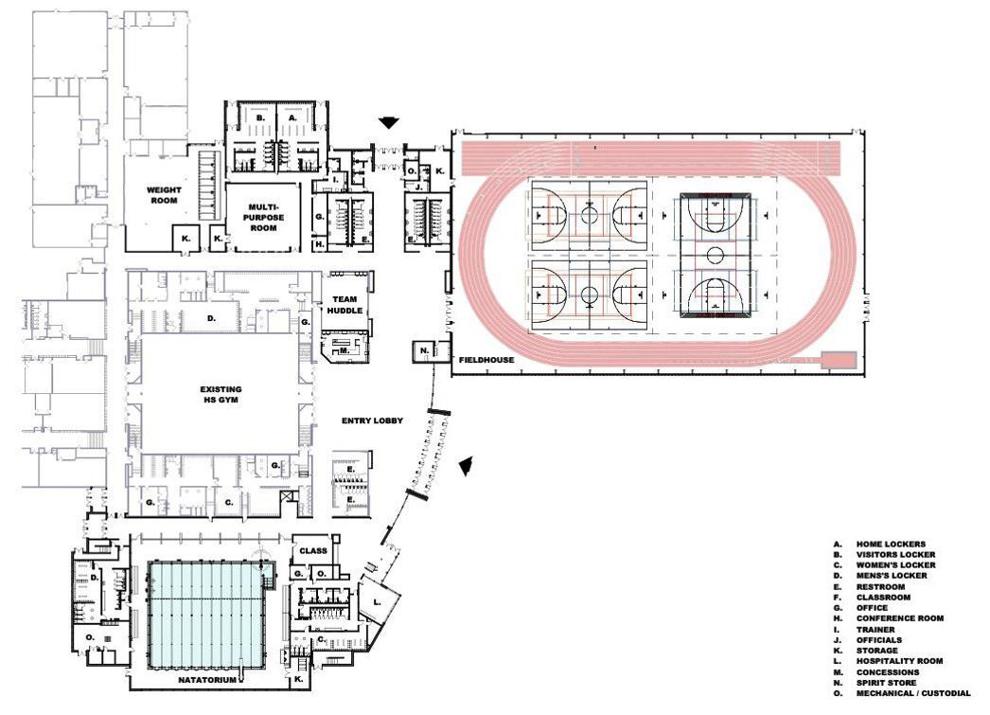 Besides writing grant applications and making presentations (five so far) to local businesses, the group is fundraising in other ways. Sponsorships at several different levels starting at $100 are available in exchange for passes to events and/or recognition plaques. The group will also sell local businesses a listing on a directory that coaches coming in from out of town will receive to help them find places to eat and stay.
The crème de la crème fundraiser will be held this fall, when former MCHS state championship and University of Wisconsin-Madison football coach and athletic director Barry Alvarez returns to town to lend his voice to the effort.
Johnson said the facility will absolutely bring more competition to the area with more people who will need places to eat and stay and other things to do.
But that isn't all it will bring.
"If I was bringing a young professional with a family to Mason City for a job," Johnson said, "the first two places I'd bring them would be the arena and the high school.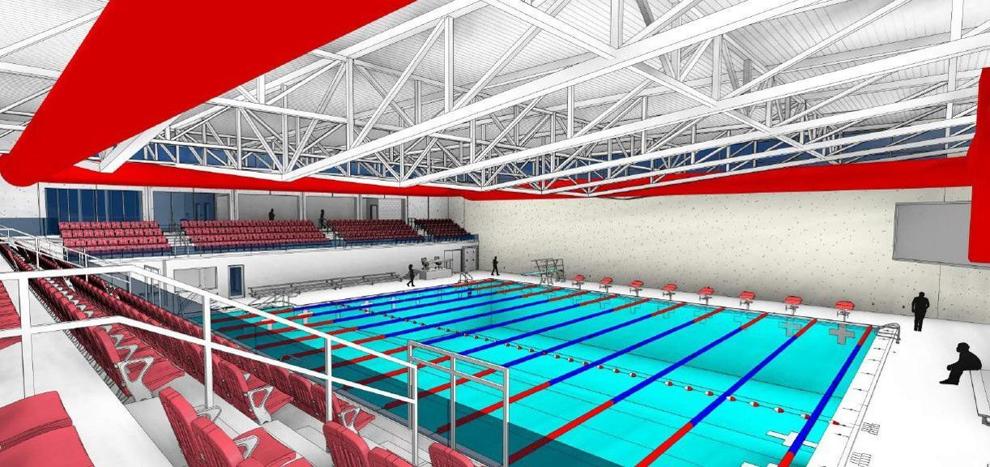 "When this is done, there just won't be any other place like this anywhere and it will attract people to live here," he said.
Brodie Pedersen agrees. He's the Mason City plant manager for the Lehigh Cement Company, which recently donated $10,000 to the project. His company is giving the money because the project lines up with everything Lehigh believes is important in the community -- sports, kids and economic growth.
"This is an investment in our community," he said.