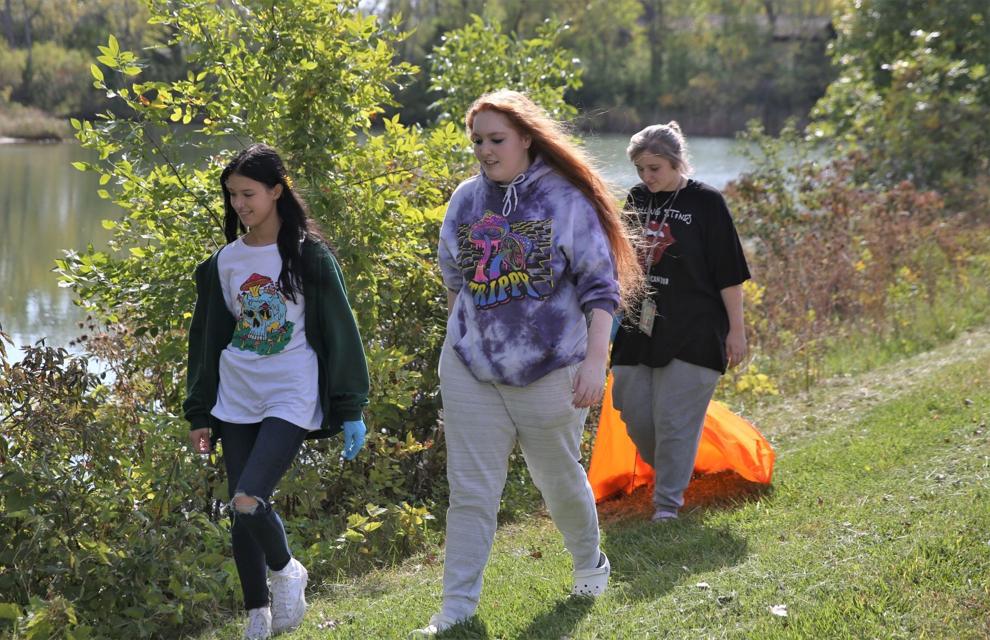 With clear skies and cool weather on Friday morning, Mason City Alternative High School students had a perfect day to go clean up around Big Blue.
Around 100 Mason City Alternative students volunteered an hour of their time by picking up litter around Big Blue. The cleaning effort happens both in the fall and spring every school year. COVID-19 forced the school to cancel their trips to go clean up the park last year.
"The kids really like coming out and getting some fresh air, picking up trash, and doing things to make Big Blue beautiful," said Mason City Alternative Principal Katie Fistler. "It's a great place to swim and enjoy nature, so the kids really do look forward to getting out of the building. I bet if you ask them they wouldn't mind missing a math or science class to come out and get some fresh air."
Fistler said the idea volunteering around Big Blue was brought together by a previous Mason City Alternative principal, Dave Ciccetti. Ciccetti had approached the idea with staff and how it would be a good way to give back to the community according to Fistler.
After getting off the bus, students split into groups with a teacher to tackle different parts of the park. Students are given gloves and trash bags, which are provided by the city. Teachers help give guidance to students when they find larger objects that students shouldn't be handling and don't fit inside trash bags.
Students quickly went to work cleaning up the area that morning, with blue gloves on and orange trash bags in hand. With each pop can or candy wrapper, students called out what they found if it was an odd item and challenged each other to see who could collect the most trash.
"We found some glass over there. It was all broken and everything, so we picked that up," said senior Simon Lewis as he pointed. "We put it in a bag to make sure no little kids or anybody that want to hang out here and chill receive any damages to their car or themselves."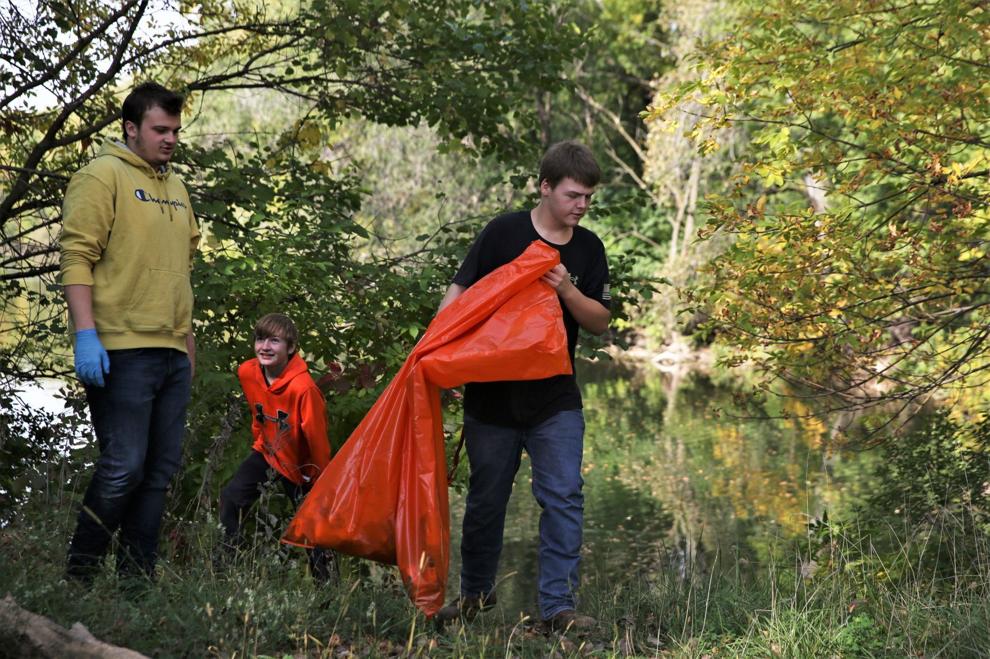 "I feel good, I feel like I am helping the environment," said senior Taneya Judon.
Fistler said they collect quite a bit from the cleanup, especially since they clean up after busy summer season.
"The community always thanks us because we'll have 20 bags of garbage, so they really appreciate us coming out," said Fistler.
Fistler says she tells students this opportunity is good for their resume. She added the cleanup is a good starter to begin volunteering and look for opportunities to help others in the future.
"Volunteering to me is kind of open. I think of it as kind of an experience to just kind of get out, be outdoors, and to just enjoy that we're here on this earth. Got to keep it maintained in any way we can," said Lewis.
The volunteering hour that students get from cleaning up at Big Blue can be used for their community involvement hours Mason City Alternative students need for senior year. Despite the short time spent cleaning the area, Fistler says volunteering there makes an impact with students.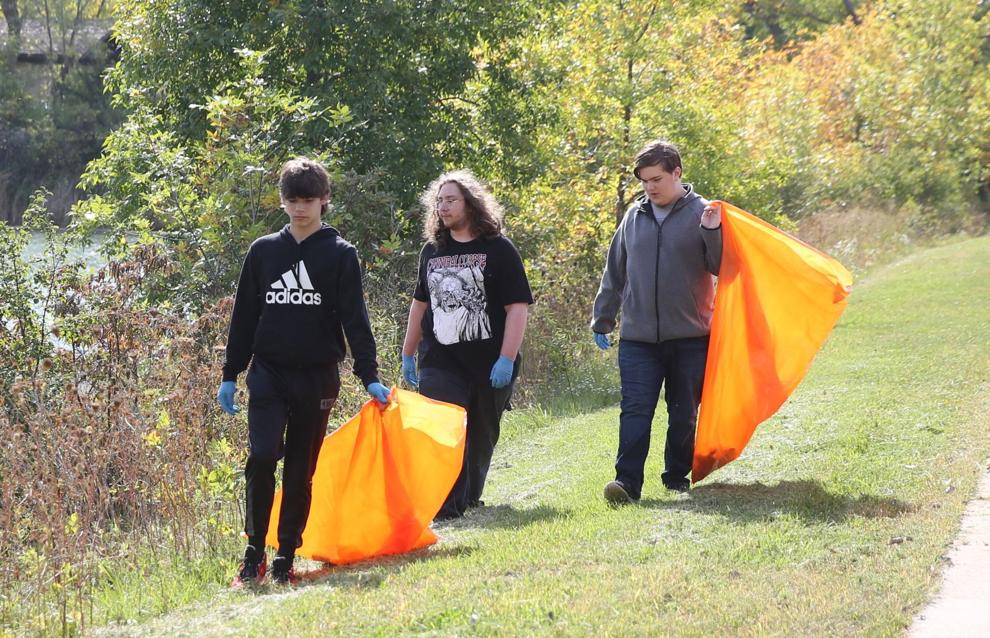 "When you run into students when they come back to school to visit after graduation, (Big Blue cleanup) is one of their favorite memories," said Fistler.
Abby covers education and public safety for the Globe Gazette. Follow her on Twitter at @MkayAbby. Email her at Abby.Koch@GlobeGazette.com