Construction of Clear Lake's multimillion-dollar recreation and wellness center is "moving along very well."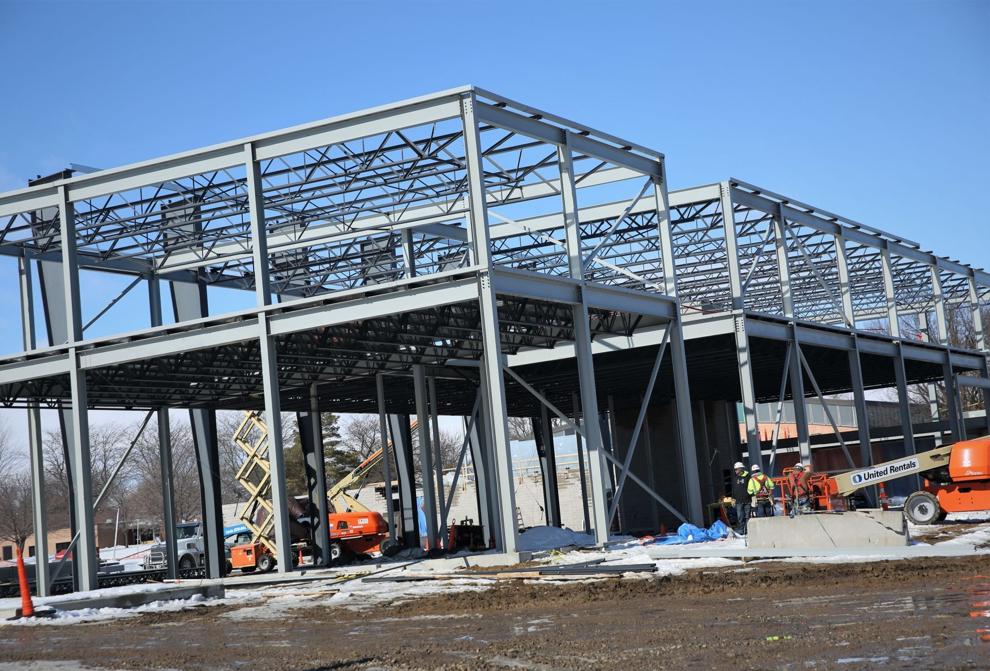 That's what Clear Lake Community School District Superintendent Doug Gee said Tuesday afternoon, just 10 months before the 81,000-square-foot facility is slated for completion.
"There were a couple days last week they couldn't work because of the weather, but it has not seemed to slow them down," he said.
The contractor shared a progress update Tuesday afternoon on Facebook stating its crews are currently erecting structural steel for the multipurpose space at the wellness center, which will include a weight room, indoor playground and men's and women's locker rooms with saunas, and they plan to start putting up the pre-engineered building for the gymnasium next week.
Gee said the district is hoping the high school weight room expansion, a component of the project, will be done in early April.
The Clear Lake Board of Education approved the purchase of nearly $150,000 of new equipment and flooring for the space in January.
"When that gets done, it will look amazing," he said.
The wellness center, which is being done in collaboration with the city of Clear Lake, is being built on district property south of the high school, north of First Avenue North and west of North 20th Street.
It will feature men's and women's locker rooms with saunas, three multipurpose studios, an indoor playground, a wrestling room and a weight room, as well as a 47,114-square-foot field house.
The field house will have a 200-meter indoor track, an indoor turf field marked for football and soccer, two hardwood courts and three multipurpose courts divided by retractable curtains.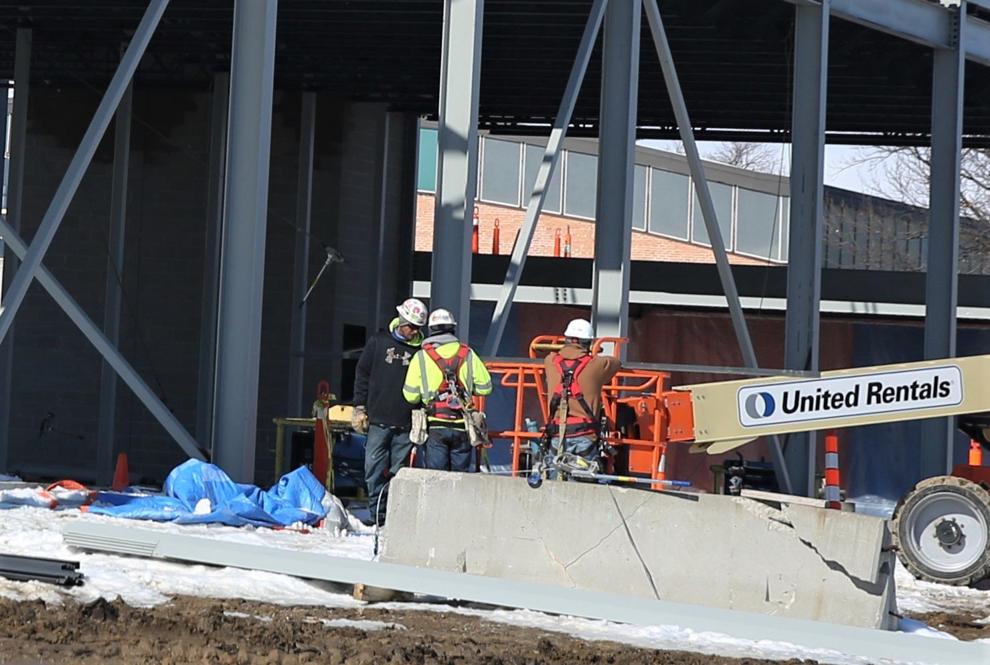 The second level includes the elevated walking track, a fitness center with cardio and weightlifting equipment and a studio.
The wellness center, designed by ATURA architecture, is the largest of the construction and improvement projects at the elementary school, middle school and high school facilities funded by the $18 million bond referendum passed by Clear Lake residents last March.
Of the project, the district's cost is about $9,778,590 and the city's portion is about $845,550.
The school board and Clear Lake City Council unanimously approved a 25-year 28E agreement to build, operate and finance the wellness center together last fall.
The agreement states the city, which will be responsible for the day-to-day operations at the wellness center, including staffing and cleaning, will be able to charge use fees, program fees and membership fees for use of the facility.
Those fees, programs and employees will be determined by a wellness center board, comprising members from the district, city and community.
Gee said he and Scott Flory, Clear Lake city administrator, spoke last week about putting together a committee to start the hiring process for the person who will manage the new wellness center.
The city plans to form a committee soon comprising representatives from the city, school and Clear Lake Area Chamber of Commerce in hopes of having the selected candidate in place by summer, so they may be part of conversations related to equipment, furniture and programming at the wellness center before it opens, Flory said.
Clear Lake Finance Director Creighton Schmidt and Flory included a partial year of projected operations for the wellness center in the city's proposed fiscal year 2022 budget, which will be finalized in March.
https://youtu.be/DsvdILkiiqM
Schmidt and Flory examined membership rate structures, utility usage, operational expenses and other things at a comparable facility to make some projections on the wellness center expenditures.
"We completely expect that these are mostly placeholder budgetary figures until we have a director on board and start operating," Flory said.
Under the proposed budget of $14.9 million, the tax levy rate would be $9.70 per $1,000 taxable property valuation — marking the sixth consecutive year the city's tax levy rate has declined or remained the same.
The wellness center is scheduled to be substantially completed in December 2021.
Ashley Stewart covers Clear Lake and arts and entertainment in North Iowa for the Globe Gazette. You can reach her at ashley.stewart@globegazette.com or by phone at 641-421-0533. Follow Ashley on Twitter at GGastewart.