The governing board for Clear Lake's multimillion-dollar recreation and wellness center will likely be in place by May 1.
At least that's the hope of the city of Clear Lake, which is doing the $10.6 million project in collaboration with the Clear Lake Community School District.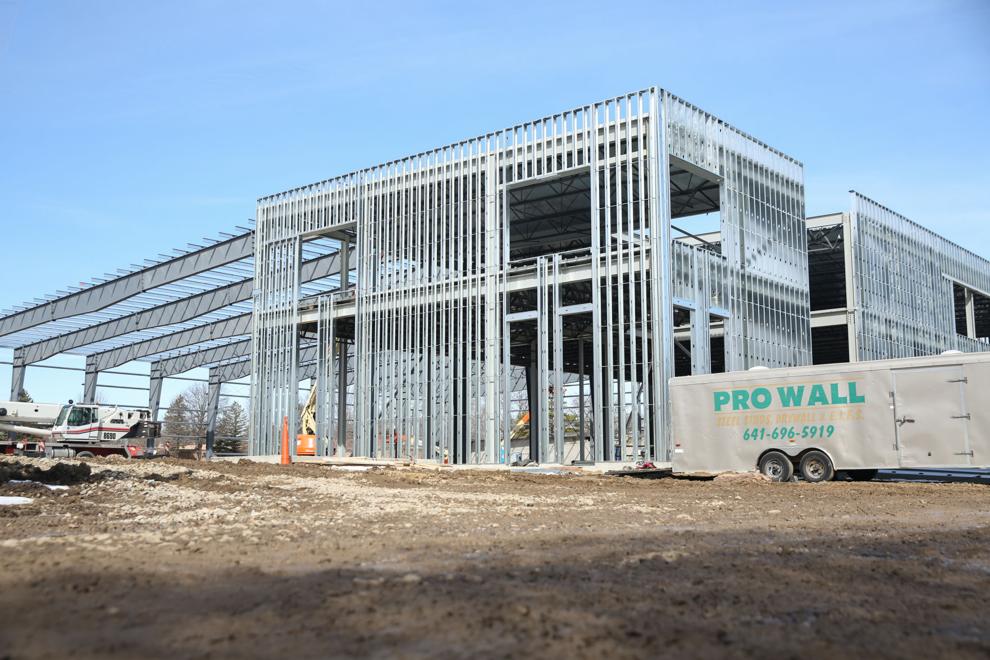 "There are a number of things that are starting to kind of come forward now on (the wellness center) that we really are starting to need somebody to quarterback," said Scott Flory, Clear Lake city administrator, Monday evening.
The 81,000-square-foot wellness center, designed by ATURA architecture, is the largest of the construction and improvement projects at the elementary school, middle school and high school facilities funded by the $18 million bond referendum passed by Clear Lake residents in March 2020.
Of the project, the district's cost is about $9,778,590 and the city's portion is about $845,550.
The Clear Lake Board of Education and Clear Lake City Council unanimously approved a 25-year 28E agreement to build, operate and finance the wellness center together last fall.
The agreement states the city, which will be responsible for the day-to-day operations at the wellness center, including staffing and cleaning, will be able to charge use fees, program fees and membership fees for use of the facility.
Those fees, programs and employees will be determined by a five-member wellness center board.
Per the agreement, the board will comprise two city appointees, two district appointees and one mutually agreed upon by both parties.
One of the appointments from each entity will be an elected official, either a city council or school board member.
On Tuesday, the city of Clear Lake posted an application on its website for its second city representative.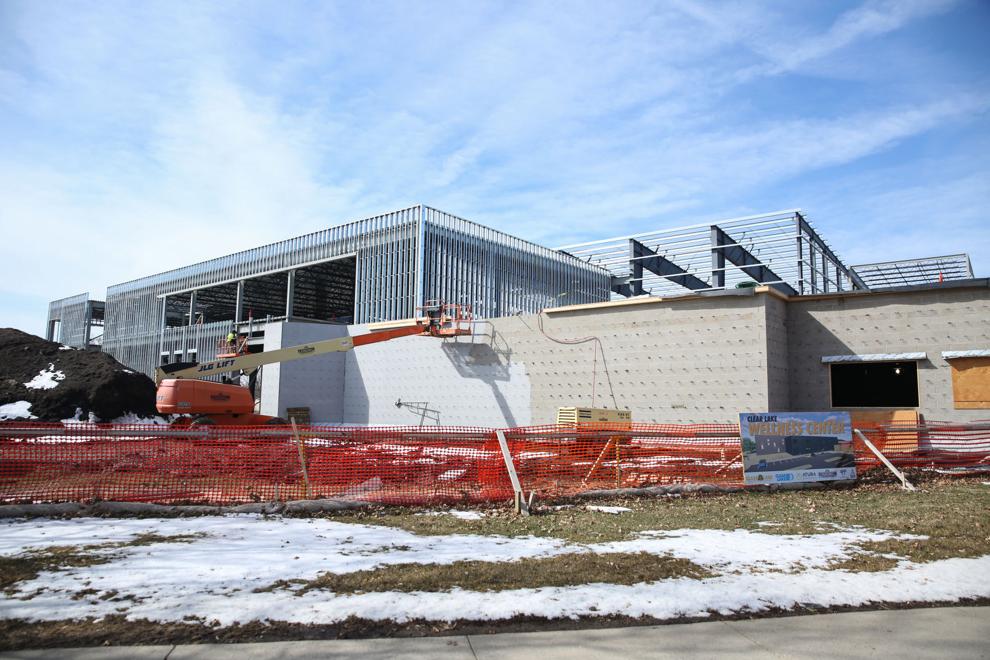 The representative must live within city limits.
"The goal is to have a diverse board of directors who help ensure a broad range of perspectives and healthy dialogue, and who collectively share the values, competencies and commitment required to efficiently oversee the operations of the wellness center," the post states.
Applications are due by March 31.
Flory said he and Doug Gee, Clear Lake Schools superintendent, spoke earlier this month about putting together a committee to start the hiring process for the person who will manage the new wellness center.
It's the city's hope to have someone in place around Memorial Day.
"We'll be in totally good shape by having someone start Memorial Day week," he said. "It'll be a good time to bring somebody in."
The hire will assist the city in determining equipment, furniture and programming at the wellness center before it opens later this year, Flory said.
The school board is expected to act on its board appointments in April.
The wellness center, which was awarded to Dean Snyder Construction, of Clear Lake, is slated for completion in December.
It's being built on district property south of the high school, north of First Avenue North and west of North 20th Street.
The wellness center will feature men's and women's locker rooms with saunas, three multipurpose studios, an indoor playground, a wrestling room and a weight room, as well as a 47,114-square-foot field house.
The field house will have a 200-meter indoor track, an indoor turf field marked for football and soccer, two hardwood courts and three multipurpose courts divided by retractable curtains.
The second level includes the elevated walking track, a fitness center with cardio and weightlifting equipment and a studio.
"Very exciting," Flory said. "If you've been by there lately and seen the progress that's going on, a lot of work's been done recently."
Ashley Stewart covers Clear Lake and arts and entertainment in North Iowa for the Globe Gazette. You can reach her at ashley.stewart@globegazette.com or by phone at 641-421-0533. Follow Ashley on Twitter at GGastewart.