The Mason City High School Vocal Music Department will present its 94th Annual Spring Concert at 7:30 p.m. Tuesday, May 18.
Students in the 2021 graduating class of Mason City High School were recognized for their efforts in academia, athletics, arts, and character …
The Mason City High School Vocal Music Department recently participated in the Iowa High School Music Association State Contest. Due to COVID-…
After a spirited meeting last month over student participation in club sports, Clear Lake Superintendent Doug Gee has a plan to move forward.
The 2021 Globe Gazette Star Class awards ceremony recognizing graduating students for excellency in academics and athletics was held in the au…
According to NIACC, it's the first time in more than thirty years all recipients have been women.
Barb Schwamman has been instrumental in a number of new initiatives and projects in her nearly six years as superintendent of schools for the …
A senior from St. Ansgar High School who has a passion for social studies and a West Fork senior who has known for a long time that she wanted…
"This is one amazing staff and I wanted to make sure they knew how amazing they are. I wanted a week for them where they felt it."
By her own admission, junior Stephanie Northrup has never really enjoyed going to school.
The question: Which takes precedence, school or club athletics? Clear Lake officials are wrestling with the issue.
"It didn't sit right with me," said Zackry Brannen, who is the junior class president.
$25 million can only buy you so much.
The students at Jefferson Elementary have a message for whomever is vandalizing the drums on their playground: Please stop.
It all started with the air hose.
A Mason City High School teacher has been named one of five finalists nationwide for a school adviser award.
Mason City High School graduation will look a little different this year.
Mason City Community Schools has a new director of curriculum and instruction.
Pending school board approval on Monday night, Mason City Community Schools will have a new director of curriculum and instruction.
With no comment from either the public or the board, the Clear Lake Community School District Board of Education approved its fiscal year 2022…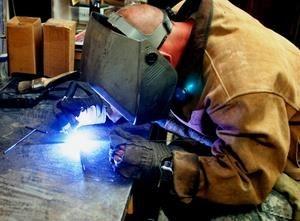 J & J Machining, Welding & Fabricating
Charles City High School's associate principal will have a new role with the school district, starting next year.
Looking for an opportunity to head back to school, but haven't had the finances to make it happen?
The John Adams Middle School Battle of the Books 2020-2021 team was in the middle of its "eeny, meeny, miney mo" round.
The Iowa senator called the work of UNI's Center for Urban Education in downtown Waterloo "extremely important" as she stopped by on her 99-co…
One of Elizabeth Ondoma's inspirations is the 2020 Time Kid of the Year, Gitanjali Rao, a 15-year-old from Colorado.
With no discussion, the Clear Lake City Council on Monday night unanimously approved a job description for the person who will oversee the $10…
Dr. Jodi Ostendorf Cahalan, a Clear Lake native and 1987 graduate of NIACC, will be the keynote speaker at the school's 31st annual Pathways t…