CLEAR LAKE | The principal of Clear Lake Middle School has died from pancreatic cancer, the district said Wednesday.
Visitation is 4 to 6 p.m. Friday at Ward-Van Slyke Colonial Chapel, 101 N. Fourth St. His funeral is 10:30 a.m. Saturday at E.B. Stillman Auditorium, 1601 Third Ave. N.
In lieu of flowers, his family has asked for contributions to the Steve Kwikkel Memorial to benefit children. 
"In his years at Clear Lake, Steve touched the lives of many students, parents, and staff," school officials said in a statement on Facebook, which noted AEA Crisis Team members and local ministers would be available for staff and students.
Some of those parents and students began sharing memories of Kwikkel Wednesday morning. 
"The care, time, love and faith that he put into his students transcended beyond school," Staci Andrea of Clear Lake wrote on the district's Facebook post. "He was never in his office; always in the school halls, classrooms, games, concerts, plays and even cleaning tables in the lunch room.
"All of the students knew that they could depend on him," Andrea wrote. "Even when his students left for high school, they knew that if they needed anything, all they had to do was walk down to the middle school and his heart and door were always open."
Kwikkel's career in education spanned more than three decades. In 2011, he was named Iowa's Middle Level Principal of the Year.
"The 'middle' is the only place I've ever taught and have been a principal," Kwikkel told the Globe Gazette in 2013. "We exist because of kids; not in spite of them."
"We have the prom queens and the quarterbacks wanting to work — and I'm using words the kids would use — the 'geeks and the nerds,'" Kwikkel told the Globe Gazette in 2015, referencing project-based learning. "School has worked well for some kids, but it has been an absolute disaster for some.
"This is where they shine; it's a whole different kind of smarts."
You have free articles remaining.
In February 2017, Kwikkel coined a slogan that is now well-known at the middle school -- #BeGr8Today.
"We were going through rough times at school and feeling like we weren't reaching kids," he told the Globe Gazette in October 2017.
As he prayed on his way to school one morning, Kwikkel said he asked God to help him be great, so he could help his students.
"I shared it with my teachers — even though we are battling through with kids, we can't give up. We care about the kids, even if they push our buttons," Kwikkel said.
Kwikkel's career began in 1986 as a sixth-grade teacher in western Iowa's Rockwell City, where he helped establish a sixth- through eighth-grade middle school in Lytton after the schools began a sharing agreement.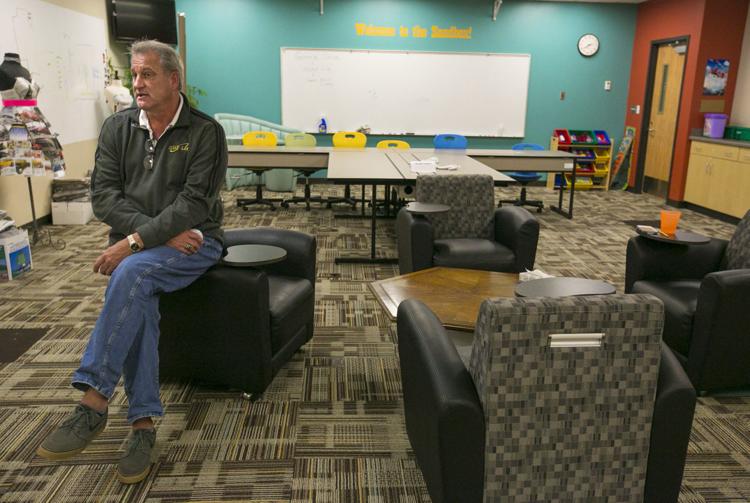 He then moved to the Eastwood Community School District as a seventh- and eighth-grade science teacher and head boys' basketball coach.
Kwikkel earned his master's degree in education administration from the University of Northern Iowa in 1994 and his first principalship in Tipton 1994.
He spent five years as the middle school principal in Spencer; one year in Hickory, North Carolina and 11 years in Waverly.
During his time in Spencer and Waverly, Kwikkel worked as a section director and executive director for the Iowa Association of Middle Level Education.
Kwikkel is survived by his wife, Jill, and three adult children -- Christian, Holly and Ally. 
Photos: Remembering Clear Lake Middle School principal Steve Kwikkel