CLEAR LAKE | Motorists exiting off Interstate 35 near Clear Lake, and then traveling eastbound on Highway 122 might spot a good amount of construction workers slowly taking apart a massive building to their left.
That's because the site, formerly the home of Andrews Prestressed Concrete and the Coastal Mart convenience store, is undergoing demolition.
Clear Lake City Administrator Scott Flory told the Globe Gazette on Monday that the owner of the site is completely demolishing all buildings on the roughly 62-acre site. 
Outside of that, it's unclear what type of redevelopment could occur. 
"While I'm sure the rumor mills are spinning, there simply is nothing more to comment on at this time," Flory wrote in an email.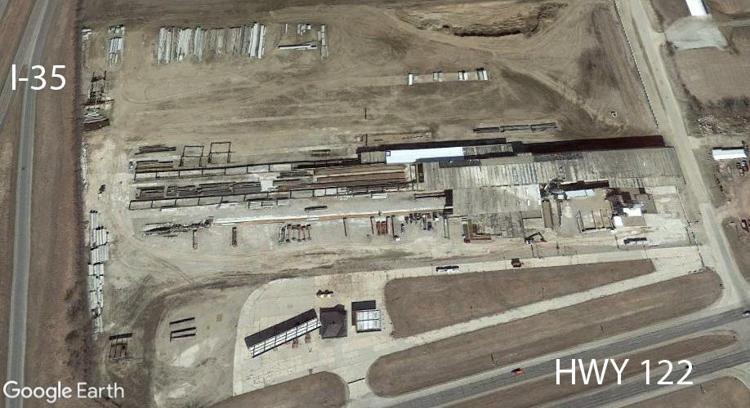 You have free articles remaining.
Mike Ritter, Clear Lake's chief building official, said several construction items had been auctioned off from the site in the past couple of months.
According to Bidspotter, a website that tracks online auctions and sales, dozens of items were auctioned by Backes Auctioneers and Realty on Aug. 15. A wealth of construction equipment was available, ranging from safety harnesses to bar clamps to gang boxes.
The owner for the site -- 1305 N. 32nd St., Clear Lake -- is TD Fuel LLC, according to Cerro Gordo County Assessor's records. TD Fuel is owned by Hall Industries in Sheffield, a subsidiary of LeMar Industries Corp, according to documents filed with the Iowa Secretary of State.
Todd and Lorrie Hall, the founders of Hall Industries, could not be reached for comment by phone Monday. The company works in grain and seed storage, and expanded its headquarters in Sheffield by 48,000 square feet in 2012, according to a news release on LeMar Industries' website. 
Petersen Contracting Inc., based in Reinbeck, is the company conducting the demolition. Corey Dungey, project manager at Petersen Contracting, could not be reached for comment by phone Monday.