BELMOND | A Waterloo man charged with burglary in rural Belmond Saturday locked himself inside the residence and initially refused to leave, according to law enforcement
Andrew Schroeder, 36, was arrested following an incident at a rural residence east of Belmond Saturday afternoon.
The Wright County Sheriff's Office was contacted by the property owner and was told Schroeder was in the residence without permission, according to a news release.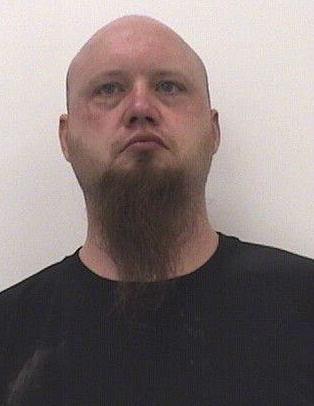 "It was reported that Schroeder may have access to weapons inside the residence and that he is currently on federal probation," the sheriff's office said in a news release.
You have free articles remaining.
When law enforcement arrived, Schroeder had locked himself in the residence. Law enforcement made multiple unsuccessful attempts to reach him by phone and public-address system from outside the residence, the sheriff's office said.
The North Iowa Special Operations Group entered the residence about 7 p.m. and arrested Schroeder "without incident."
He is being held in the Wright County Jail on a $10,000 cash-only bond.
Schroeder is scheduled to appear in Wright County District Court April 12.
The Belmond Police Department, Iowa State Patrol, Iowa Department of Transportation Motor Vehicle Enforcement, Hancock County Sheriff's Office and Belmond Ambulance assisted at the scene.