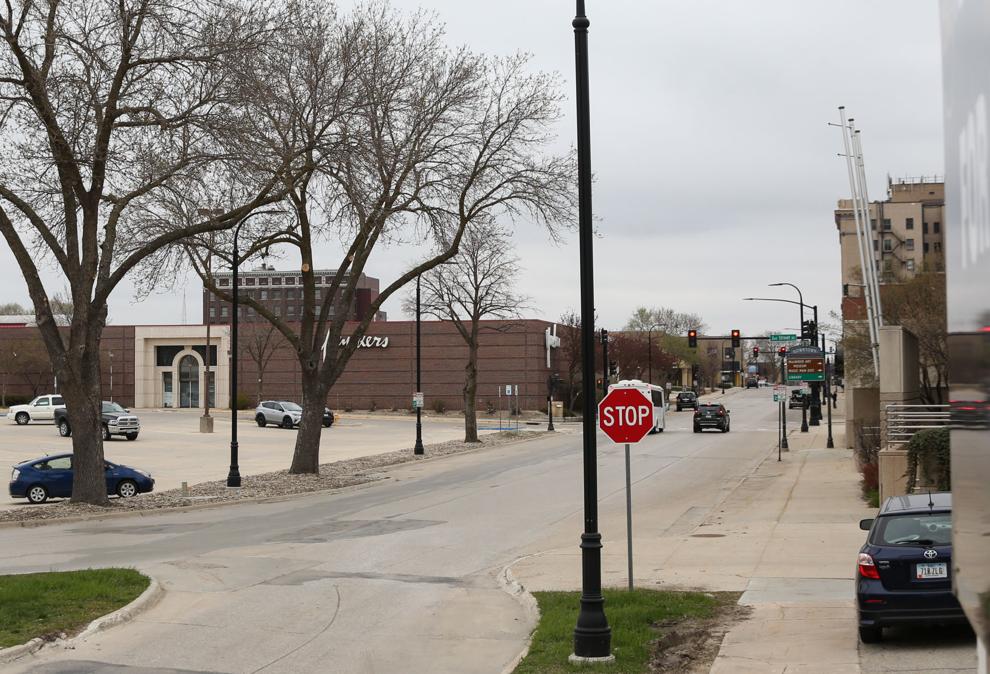 In November 2018, Phillip Chodur and G8 Development moved forward with a lawsuit against the City for alleged "breach of a contract" after serving the San Diego-based developer with a notice of default for not providing full financing plans to the Iowa Economic Development Authority. 
Since that filing, which followed a separate dropped lawsuit against Mason City in January 2018, the case has still not gone to trial. In May 2020, Mason City was supposed to defend itself against the allegations by G8 in court, but that date was reset following a request from both legal parties for more time to do discovery.
There's been an order setting a five-day trial for Jan. 10, 2022 in the time since that reset, but discovery continues to be an issue between G8 and Mason City.
Near the start of the month, on April 2, lawyers from Ahlers & Cooney, P.C, who are representing the City, filed a motion to compel discovery responses, which is often meant to produce certain documents or witnesses for a case. In instances where such motions are granted by the court and not obeyed, there can be court orders and even fines or fees.
With the filings for the City, the rationale to compel discovery was that G8 and Chodur were initially served "interrogatories and requests for production of documents on counsel" on Nov. 5, 2019 and June 22, 2020. Through March 10, 2021, the City's attorneys claimed in the filings that they had "received no communication from Chodur and G8 Development's counsel regarding said discovery responses" even after email and voicemail inquiries.
On March 10, 2021, the City's counsel claimed that they had "received no communication from Chodur and G8 Development's counsel regarding said discovery responses" and left another voicemail to the counsel from Whitfield & Eddy. The filing then states that on that day Chodur and G8 Development's representatives wrote the City's counsel by email, requesting the City agree to an extension to March 24, 2021.
After listing further requests for extension on March 24, and noting that unverified answers were given to the first requests from the City's lawyers, the filing eventually claims, "To date, G8 Development has not supplemented its responses to the City's first set of document requests...nor has G8 Development provided responses to the City's second set of document requests or sworn answers to the City's second set of interrogatories served upon Chodur and G8 Development's counsel."
At the close of the April 2 filing, the City's counsel then asked that a motion to compel discovery requests be granted.
In a filing 10 days later, on April 12, G8's counsel responded by claiming that answers to the first set of question and the first set of requests to produce were "made and served upon opposing counsel on December 13, 2019." However, G8's counsel did say that G8 did still need to respond to the City's second set of questions and requests to produce before noting how much had been produced up to that point.
"To date, G8 and Chodur have produced upwards of 11,500 pages of documentation as discovery responses in the above-captioned cause," G8's counsel claimed in the filing.
To close out the filing, G8's counsel then said that the development group and Chodur "pray that the Motion to Compel be denied to the extent that it speaks to discovery for which responses have already been made, and for such other and further relief as deemed appropriate."
Since that time, nothing further has been filed by either party and no decisions have been made about the requests from the City to compel discovery by G8. 
Barring any adjustments, changes or firm decisions before, a pre-trial conference will be held for the case on Dec. 29, 2021 and then the trial will begin on Jan. 10, 2022. Which would be more than three years since G8 first filed a lawsuit against the City and more than four years since the Mason City Council approved an earlier development deal with G8 to build a downtown hotel.
G8 Development was called several times for the story and received a voicemail and did not respond. Officials from the City of Mason City were reached via email but unable to confer with their counsel and respond by press time. 
Editor's note: Since press time, the City of Mason City responded to say that $43,867.28 has been spent on the case to date ($25,000 of which was covered by insurance). City Administrator Aaron Burnett said "We anticipate the Court will rule in favor of the City and dismiss the plaintiff's claims."
Jared McNett covers local government for the Globe Gazette. You can reach him at Jared.McNett@globegazette.com or by phone at 641-421-0527. Follow Jared on Twitter at @TwoHeadedBoy98.