MASON CITY - A wanted Mason City man was arrested Monday after a woman protected by a no-contact order stabbed him in self-defense, police said. 
At about 4:41 p.m., Mason City police responded to a report of a possible stabbing victim in the 1100 block of East State Street.
Officers made entry into the residence and found Godfrey Wade Dawson Jr., 30, inside with non-life threatening injuries. Dawson, who has been wanted by police since 2016 for probation revocation and escape from custody, was transported to Mercy Medical Center - North Iowa for treatment.
"The investigation determined that Dawson had come to the residence in violation of an existing no-contact order," Mason City Police Chief Brinkley said in a news release. "While he was there, he was involved in an altercation with the resident."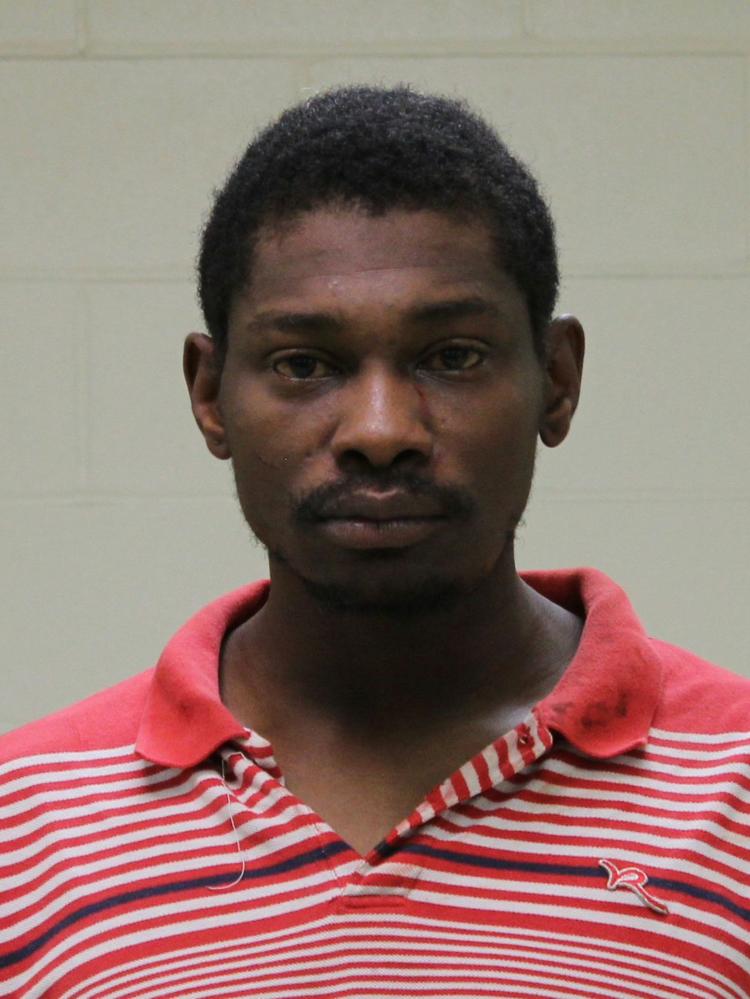 The woman, who sustained minor injuries, used a knife in self-defense to protect herself from Dawson, Brinkley said.
The no-contact order was issued in 2016. During that time, Dawson pleaded guilty to domestic abuse assault - second offense, domestic abuse assault impeding air/blood flow and assault involving the woman. 
On Jan. 15, 2016, police responded to a call from children reporting a dispute inside a home in the 1100 block of East State Street, court documents said. 
"Officers learned on two different occasions during the dispute Godfrey did restrain the victim by holding her arms on the bed and again holding her arms on the rest of a chair," the criminal complaint said.
He also pleaded guilty to impeding the airflow of the same woman on May 14, 2015. 
You have free articles remaining.
Dawson was sentenced in June 2015 and February 2016 to 365 days in jail, with all but two days suspended. A $625 fine for each of the two charges was suspended. 
The sentences were served consecutively, with Dawson serving four days in jail. He was placed on probation for two years. 
In 2016, he repeatedly asked Judge Annette Boehlj to lift the no-contact order and for her to reconsider placement at Beje Clark Residential Center, citing "family issues" and a family "emergency," court documents said. He asked to be released from the jail, pending bed space at Beje Clark. 
"If my requests are denied, this tells me that you are racist, prejudice and are only concerned with destroying a household," Dawson wrote in a letter to Boehlje in May 16, 2016. "If my requests are denied, this shows that you have no compassion or mercy for me or my family and my post-conviction relief will show everything from start to finish."
Dawson was accused of violating his probation in June 2016. He was arrested and scheduled to appear for probation revocation in July 2016. 
He did not show up in court, and Cerro Gordo County Sheriff Kevin Pals filed a document in July 2016, saying he was unable to locate Dawson for the hearing.
In addition to the three outstanding warrants -- two for probation revocation and one for absence from custody -- Dawson was charged with violating a no-contact order. 
Dawson was booked into the Cerro Gordo County Jail, where he is held on three bonds totaling $5,000.
Police say the incident remains under investigation. Anyone with information about the case should call the Mason City Police Department at 641-421-3636.