IOWA FALLS | An Oregon man has been arrested after attempting to solicit a woman for sex at an Iowa Falls Pizza Ranch and fighting with officers Monday.
Owen Thomas Simonds, 28, of Corvallis, is charged with misdemeanor solicitation and interference with official acts. He is being held in the Hardin County Jail on a $10,000 bond. 
According to court documents, Simonds entered Pizza Ranch, 706 Washington Ave., and approached a woman, asking her if she wanted to have sex with him.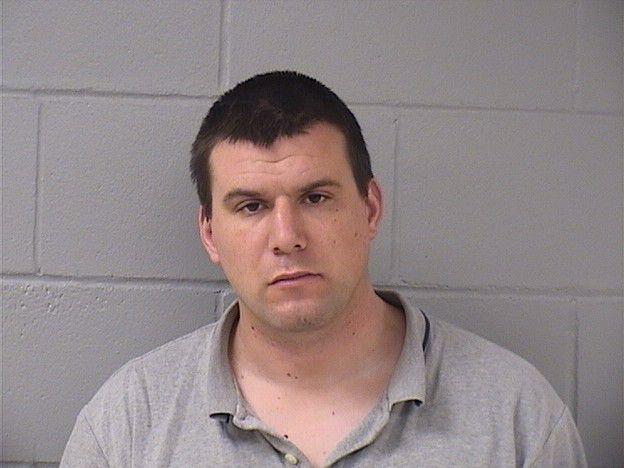 He told the woman he had a hotel room and would pay her for sex, the criminal complaint said.
Simonds allegedly kept walking away from Iowa Falls police officers when they attempted to speak with him. 
Simonds, who is 6 feet, 1 inch tall and weighs 200 pounds, later resisted officers.  
You have free articles remaining.
One of the officers grabbed Simonds' hand because he was becoming agitated, the criminal complaint said, which noted Simonds began to pull away several more times. 
After Simonds would not listed to commands to give the officer his hands, police said in charging documents Simonds was "escorted to the ground and taken into custody."
One officer sustained a scrape to the knee and the other to the elbow.
Court documents argue that Simonds, who is homeless, has no ties to the county or state, making him a flight risk. 
Citing allegations of fighting with officers and other details, police also deemed Simonds a potential danger to the community if released.
"In spite of repeated reminders by the Court to Defendant of Defendant's right to remain silent and repeated encouragement by the Court that Defendant exercise that right, Defendant repeatedly volunteered information that Defendant had raped the woman that is involved in the Solicitation charge," court documents said. "Based on these circumstances, the Court concludes that Defendant is a danger to the public as well as a flight risk if released."
Simonds is scheduled to appear in Hardin County District Court Wednesday.