ELDORA | For the past few months, Kasey Hilpipre has been trying to make sense of how a 61-year-old man who was originally charged with two counts of felony second-degree sex abuse will likely avoid prison time.
That man, Dean Hilpipre, allegedly assaulted Kasey's then-6-year-old daughter in November 2016. Court documents indicate that Hilpipre forced her daughter to participate in activities involving different forms of oral sex.
In Iowa law, rape and sexual assault are charged as "sexual abuse."
Now, after an investigation involving multiple county attorneys in Hardin County and the DHS, a guilty plea to a lesser charge -- lascivious acts with a child -- has been reached.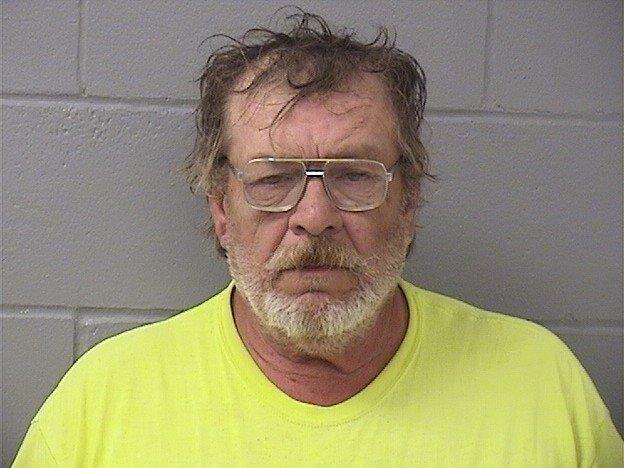 The plea deal recommends probation, Hilpipre registering on the state's sex offender registry, and a 5-year no-contact order with his now 7-year-old granddaughter — but no prison sentence.
Conviction of one count of second-degree can carry sentence of up to 25 years in prison, while conviction of lascivious acts with a child can carry a sentence of up to five years in prison. 
Kasey, a Clear Lake native, called the case "a huge mess," and was upset when a plea agreement was reached in December.
According to court documents, Dr. Tracy Thomas performed a pyscho-sexual evaluation of Hilpipre, which ultimately determined there was a "very low risk" he would be a re-offender: .9 percent over the next five years.
Kasey, however, doesn't see it that way.
"I believe once a pedophile, always a pedophile, as far as history goes," she said. "It's a really messed up system here in Iowa for sexual abusers … it's very difficult to figure out what they're going to do with the case."
If it wasn't for another of Kasey's daughters, now 13, reporting the abuse to a school counselor in the summer of 2016, the abuse could have continued. A few months after that initial report, Kasey said her ex-husband Dale — who lives three blocks from Hilpipre in Alden — got a knock on his door from deputies in the Hardin County Sheriff's Office, helping kick off the investigation.
She added some of those deputies in the sheriff's office — including Jeff Brenneman, one of the lead investigators in the case -- were extremely upset when they learned about the plea deal in December. 
She said she heard the following from Brenneman and other investigators: "I'm not allowed to file charges unless they (prosecutors) know they're going to stick ... I wouldn't have charged him (Hilpipre) unless I was 100 percent certain."
Hardin County Sheriff Dave McDaniel told the Globe Gazette this past week that some of his deputies who investigated the case would have testified had Hilpipre stood trial.
McDaniel added that he thought his office had a "solid case," but that he wasn't involved in the plea agreement in December. He noted Brenneman appeared to be particularly confident about the investigation, specifically through the countless interviews he had conducted.
"I don't know entirely where they come to their conclusions," he said of the parties involved in the plea agreement. "But I was confident in our investigation and I think we had a solid case to get a conviction."
You have free articles remaining.
Kasey believes the only reason the case did not go to trial was because prosecutors wanted to have her daughter testify. Her ex-husband and county and state prosecutors deemed the best way forward was a plea agreement.
She disagreed with that decision, even knowing the mental and emotional toll it would take on her daughter, especially through cross-examination.
"Let's go ahead and weigh the days she would deal with the anguish, versus the maybe hours she would spend on the stand," she said.
Bob Riggs, a law professor at Drake University with expertise in criminal law, said prosecutors may be discouraged from putting children who have been victimized on the witness stand. He emphasized, however, that circumstances range from case to case.
"If you have a willing victim that's willing to testify … it depends on what they say and how they say it," Riggs said. "It certainly exposes them to cross-examination, which could expose certain weaknesses in the case."
A person's criminal history does not disqualify them from claiming a prize, according to lottery officials, but the prize may be subject to garnishment when money is owed to the government for child support, court fees and back taxes. 
Kasey, who currently has joint custody of her daughter with Dale, said she is doing her best to support her. She called her a strong girl for coming forward and saying what happened back in 2016.
She also said her daughter is a big fan of sports, especially one popular in many Iowa high schools.
"It's funny, but my daughter's into wrestling," she said. "And she is a tough little cookie."
Three victim impact statements will be reading during Hilpipre's sentencing at the Hardin County Courthouse 10 a.m. Feb. 23, Kasey said: one from her, one from her mother and a joint statement from both her daughters, which Kasey will read.
Hilpipre's defense attorneys have requested "expanded media coverage" should not be granted at sentencing, according to court documents. Expanded media coverage, which is granted by the presiding judge, allows journalists to photograph and film court proceedings. 
His attorneys have argued the coverage would "provide incentives to disruptive actions in the courtroom and/or hostile actions towards the Defendant in the hours and days after the hearing," court documents say. 
She called on everyone who is advocating for change in child sex abuse cases to show up, in hopes of getting a harsher sentence than recommended in the plea agreement.
"I think that what we need to do is rally behind each other," Kasey said. "Iowa needs to step up — if the court system is failing — and say this is not right … children are going unprotected every day."