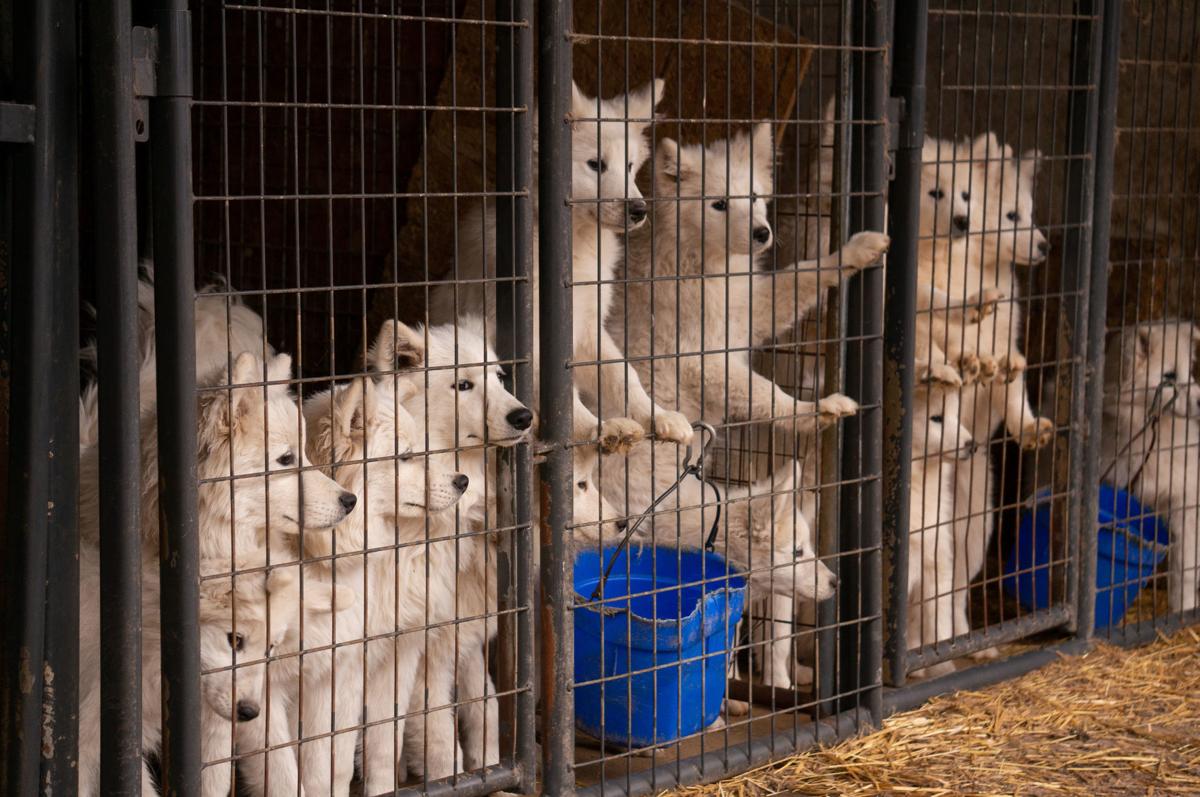 MANLY — Animal neglect charges are pending after nearly 170 dogs were rescued from a Worth County puppy mill Monday morning, officials said.
Following the execution of a search warrant Monday, the Samoyeds were found living in "appalling and overcrowded conditions and exhibiting signs of neglect with no access to clean water," according to a news release from the American Society for the Prevention of Cruelty to Animals.
Samoyeds, which have thick, white coats, are considered to be working dogs that can guard property, pull sleds or perform water rescues, according to the American Kennel Club. They weigh between 35 and 65 pounds.
"Many of the dogs were found in filthy, dilapidated kennels in below freezing temperatures with minimal protection from the elements," the ASPCA said.
The organization is assisting the Worth County Sheriff's Office with collecting evidence, transporting and sheltering the dogs from the commercial breeding facility.
The ASPCA said the puppy mill is located in rural Manly. The Globe Gazette is not identifying the breeder until they are charged with a criminal offense.
Debris was scattered throughout the property as responders worked to safely remove fearful, undersocialized dogs, the ASPCA said. A few cats showing signs of neglect were also found inside the residence.
About 30 people were working at the site late Monday morning, including medical experts and a behaviorist, helping to remove the dogs in the blustery wind and snow flurries, ASPCA Vice President Tim Rickey with Field Investigations and Response told the Globe Gazette.
"It's cold," he said. "We have people here from Florida who are really not used to this kind of weather."
When the wind died down and there was a break in passing semis, barking dogs could be heard from the end of the driveway. 
The Globe Gazette was not allowed on the property due to the criminal investigation being conducted by the Worth County Sheriff's Office, which had blocked access to the property's long driveway.
"I understand that they've been dealing with this situation for some time, and it just got to a point for them that they recognized that something had to be done, and I would certainly concur with that," Rickey said of the investigation.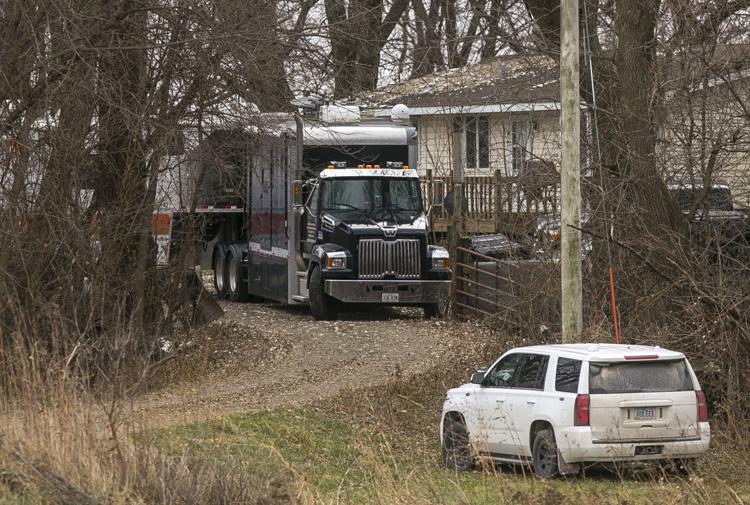 As of about 11:30 a.m., the ASPCA had removed about 50 dogs from the property. They were filling a second climate-controlled transport, which left around noon. 
A third transport arrived and backed into the long, narrow driveway, with the goal of having all dogs removed by the end of the day Monday. 
Rickey said the "overall unsanitary" conditions "definitely" rise to the level of criminal activity.
"That'll be at the prosecutor's discretion," he said. "What we're finding at this farm are overcrowded conditions -- multiple dogs housed in a kennel really only appropriately-sized for maybe one."
There was also a lack of resources for the dogs including food, water access and shelter.
"Everything is pretty makeshift," he said. "There are also dogs with medical issues and injuries throughout the property."
The dogs, which were seized as evidence, vary in age from week-old puppies to older adult dogs at 8 or 9 years old.
Rickey said one of the biggest concerns is the overcrowded environment.
You have free articles remaining.
"It's not healthy from a socialization standpoint and it's unhealthy because they're having to fight for resources," he said. "The sanitation -- if you can imagine, you have one dog in a kennel with an active caretaker is one thing, but you have eight or nine with an inactive caretaker. It's terrible."
Check out the full story on the @globegazette. The ASPCA and the sheriff said the dogs, Samoyeds, were living in terrible conditions. Some living in kennels meant for one dog with 8 or 9 dogs inside. pic.twitter.com/hZ5rr3GLpL

— Courtney Fiorini (@CourtneyFiorini) November 12, 2018
Rickey said the owner was still breeding the dogs.
The breeder was previously licensed through the USDA, the ASPCA said, despite failing to provide animals with adequate veterinary care, food, clean water and sheltering. No license for the breeder was listed with the USDA as of early Monday morning. 
USDA inspectors noted dilapidated, filthy conditions at the property in 2012, according to an inspection reported posted on ASPCA's website. USDA's site only lists actions from 2015 to present.
The report said the dogs' kennels were dirty and soiled, noting bird feces on walls, floors and wire panels of primary enclosures, which also had chewed, worn and soiled wood walls. 
Local animal welfare groups concerned about the dogs' well-being alerted North Iowa authorities to investigate the matter.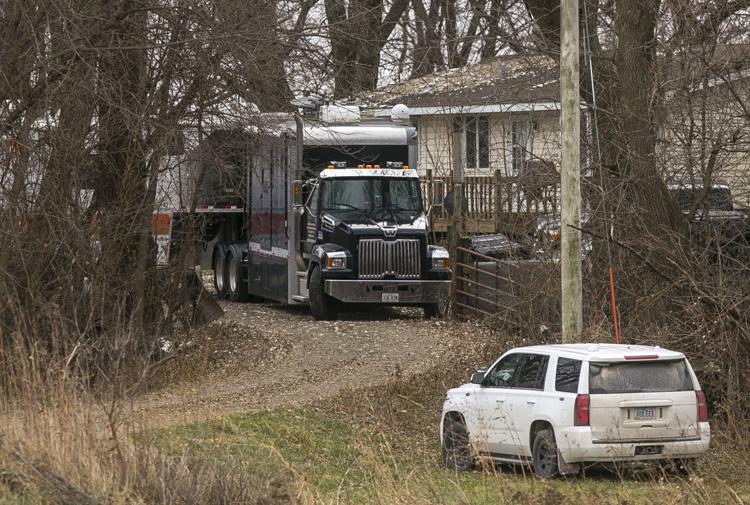 Worth County Sheriff Dan Fank told the Globe Gazette law enforcement has been working with the owner for about a year, but were met with opposition.
"We have tried to work with the individual in addressing the growing concerns about the welfare of her animals over the past several months and unfortunately met resistance," Fank said. "This is a large-scale breeding operation involving many animals, and we asked the ASPCA and their affiliates for assistance in removing them from the property and ensuring that they get much-needed care and treatment as we continue our investigation."
The ASPCA is transporting the animals from the property to a temporary shelter at an undisclosed location where they will receive ongoing daily care until custody is determined by the court. There are an additional 30 people working on the sheltering side.
Once medical exams are conducted, behavior experts with the ASPCA Anti-Cruelty Behavior team will evaluate each dog and implement "enrichment protocols" at the temporary shelter.
"We will hold them until they are surrendered or forfeited through court," Rickey said of the dogs. "We are certainly hopeful that that is a quick process."
With winter approaching, it was important to make a move to remove the dogs.
"The conditions in an environment like this as you come into wintertime become much more dire," Rickey said. "Like a lot of the conversations over the summertime, they've been trying to get her (owner) to understand that this is an overwhelming situation."
With the conditions in the kennels, there was not enough access to shelter and heat for the coming weather, according to Rickey. 
"We are now standing here on a frigid day and it's only going to get worse," Rickey said. "The animals here on this property, many of them would not have survived."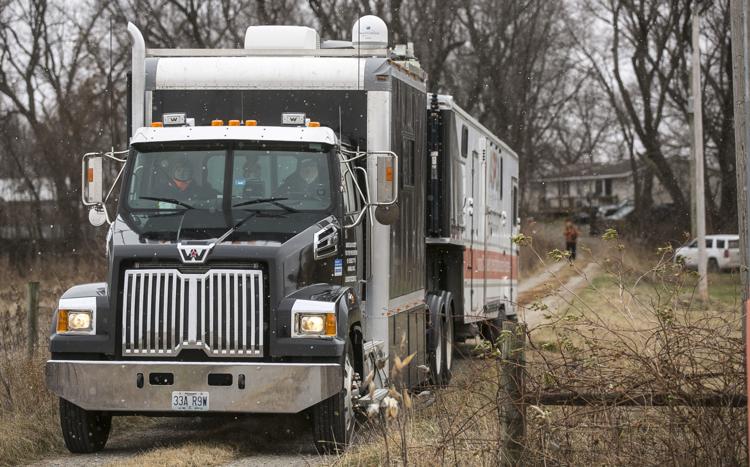 Fank said awareness and reporting possible animal mistreatment to law enforcement is important. 
"People have to report this stuff," Fank said. "Call law enforcement, call somebody and at least have it looked into. (It's) too much of a society where you turn your face and people don't want to get involved."
Rickey said people who are seeking pets should find a reputable breeder who will meet them on-site and not try to hide living conditions.
"If it doesn't seem right to you, it's probably not," he said.
The Animal Rescue League of Iowa, Companion Animal Practices North America, Dubuque Regional Humane Society, Humane Society of North Iowa, Humane Society of Scott County, Nebraska Humane Society, Veterinary Centers of America and Wichita Animal Action League are providing assistance.
Photos: ASPCA rescues 170 dogs from Worth County puppy mill
Contact Courtney at 641-421-0534 or on Twitter @CourtneyFiorini.