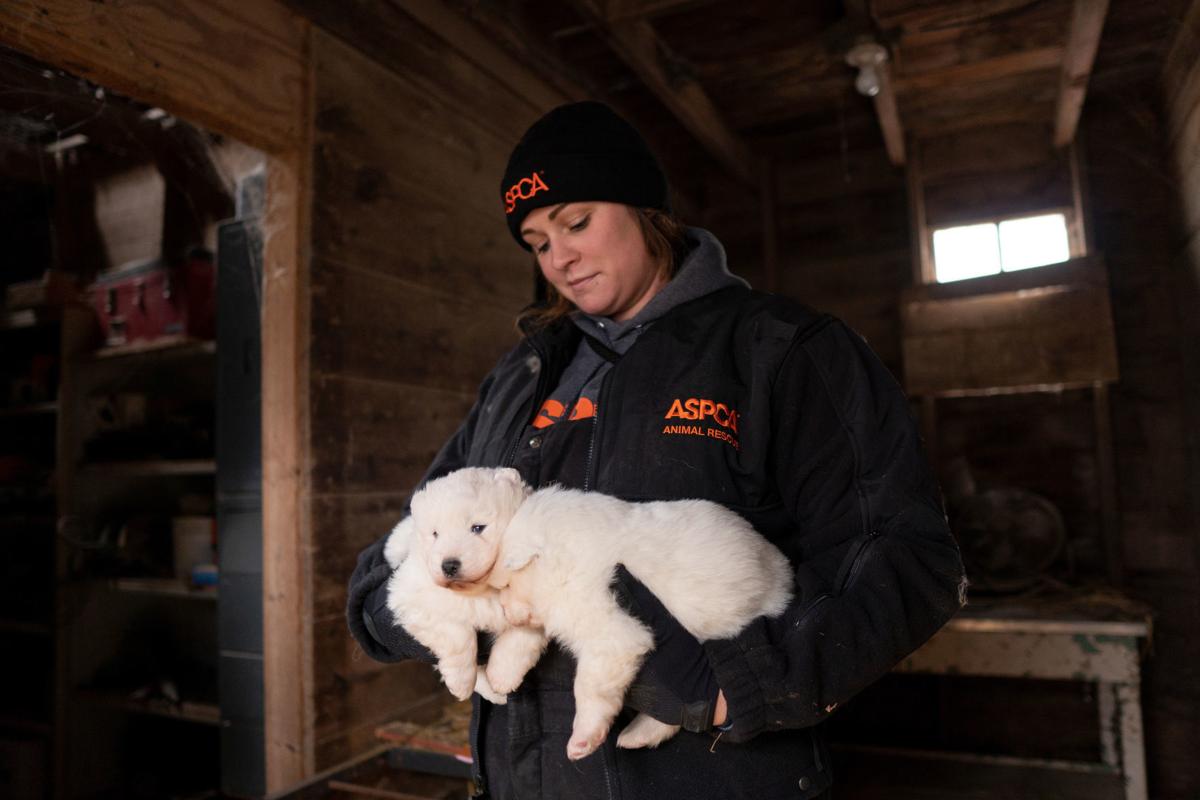 NORTHWOOD | A Manly woman who an animal rescue organization said was running a Samoyed puppy mill at her home seeks to keep nine of the dogs and several cats, court documents say.
When the Worth County Sheriff's Office executed a search warrant Nov. 12, the American Society for the Prevention of Cruelty to Animals, or ASPCA, seized 154 Samoyeds and four cats from 1071 Highway 9 in Manly, citing animal neglect, according to court documents. 
The property is owned by Barbara Kavars, 65, who operates White Fire Kennels.
Several Samoyed puppies are listed for sale under the kennel's name on puppyfind.com, which the Humane Society of the United States says is routinely used by puppy mill owners.
The Globe Gazette is identifying Kavars as she is subject to a public court proceeding. She has not been charged with a crime, but the ASPCA says animal neglect charges are pending.
Court documents filed by the Worth County Attorney's Office show Kavars surrendered ownership of all the animals Nov. 12, except for nine dogs and four cats. The animals belong to her but are not currently in her care, court documents said.
A hearing has been scheduled for 9 a.m. Thursday, Nov. 29, in Worth County District Court to determine if those animals should be returned to Kavars or remain in ASPCA's custody.
The county attorney's office is also asking the court to determine if Kavars should pay expenses incurred in the case through investigation, prosecution and attorney fees.
Although "substantial costs" have been incurred for sheltering and providing veterinary care for the Samoyeds, court documents say prosecutors are not seeking those fees at this time.
Property conditions
Court documents describe the condition of the animals, the outdoor kennels and the interior of Kavars' home.
You have free articles remaining.
The outdoor kennels had little to no food and no clean water, with only a few non-heated buckets containing frozen water, according to court documents. The kennels, which smelled strongly of ammonia and were full of feces, had limited roof cover, were not heated and were overcrowded.
Court documents say the nine dogs Kavars seeks to keep, as well as many others on the property, had dirty, matted fur that, on some, the matting was so severe it encompassed their entire tail or underbelly. Many were underweight, had dental problems, untrimmed nails and fecal matter on their bodies and between the pads of their feet. Some dogs were fighting, others were cowering, and some had trouble standing and walking.
Three dogs and four cats were found inside the residence, which court documents said was "unsafe for human or animal habitation."
Investigators say the home had an "overwhelming odor of ammonia and feces," making it impossible to breathe. Containers of unopened food – both human and animal – were piled throughout the home. A litter box inside a cardboard box – both overflowing with feces – was in the basement. Mats of fur and dirt were caked on surfaces, including kitchen counters. Pee pads soaked in feces and urine covered the living room floor.
"There was little room to walk, and little to no surface area on which to sit or place an object," court documents said of the interior of the home.
Further exams by ASPCA veterinarians revealed the nine dogs and four cats were underweight, had heavily-matted fur and dental disease. One dog had seeds, burs and fecal matter on a 6-by-4-inch mat on its tail, court documents said.
One of the dogs is pregnant and another has a mass in its mammary area. Others had fleas, flaky skin, stained eyes and waxy buildup in their ears, as well as eye problems or degenerative muscle wasting, documents said.
The veterinarians found the cats were thin and had dental disease, eye problems, itchy ears and overgrown nails, as well as wounds and scabs.
"Based on the above described conditions, (Kavars) is not able to adequately provide for rescued animals and/or is not fit to have custody of the rescued animals," court documents said.
Photos: ASPCA rescues Samoyeds from Worth County puppy mill
FIR_PuppyMill_WorthCo_IA_Nov1218_1002.JPG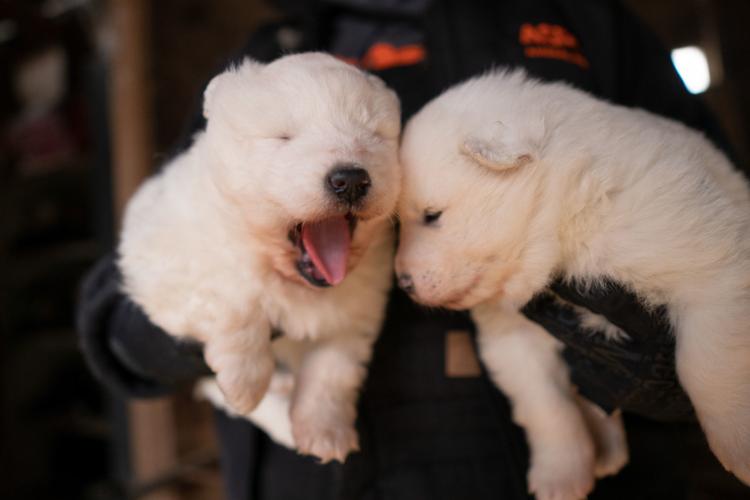 FIR_PuppyMill_WorthCo_IA_Nov1218_0053.JPG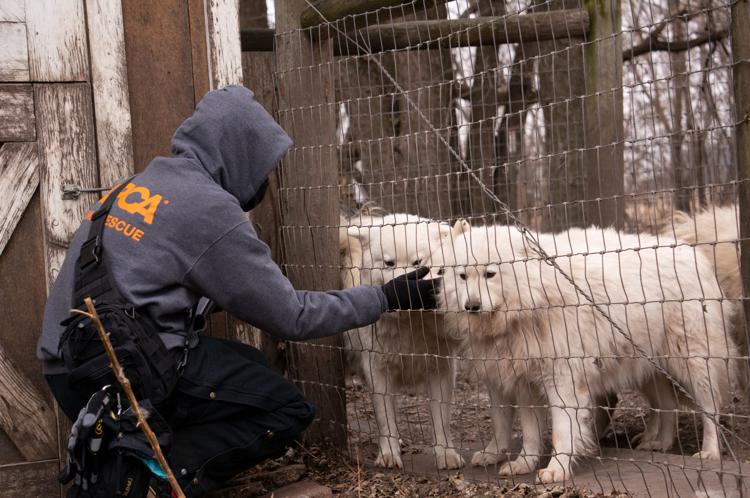 FIR_PuppyMill_WorthCo_IA_Nov1218_0057.JPG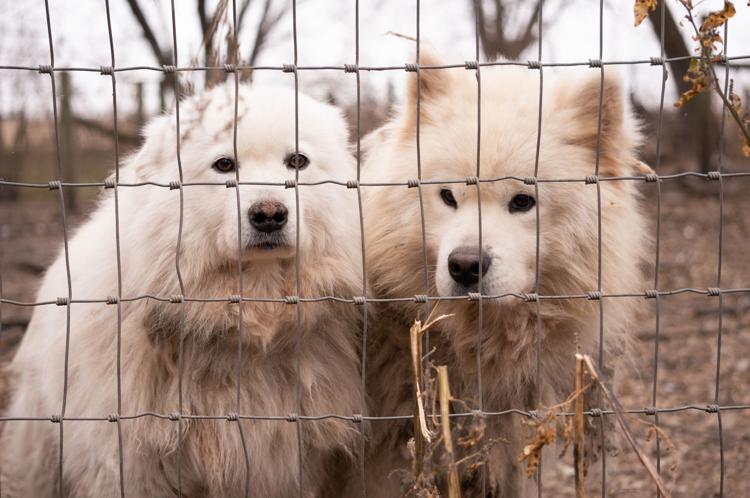 FIR_PuppyMill_WorthCo_IA_Nov1218_0059.JPG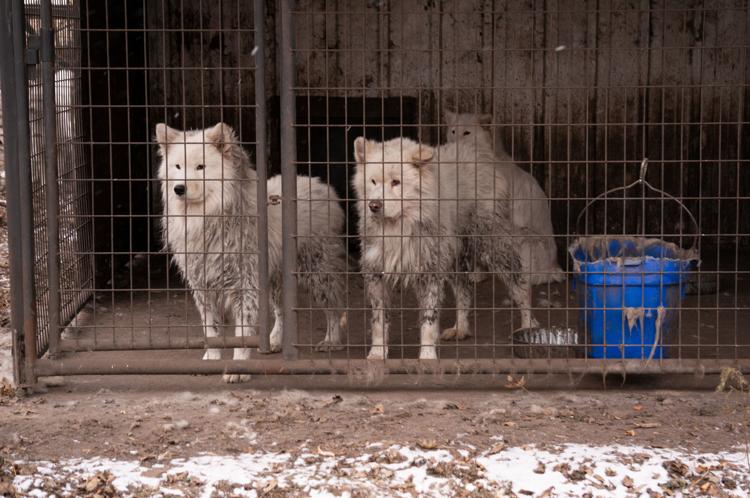 FIR_PuppyMill_WorthCo_IA_Nov1218_0066.JPG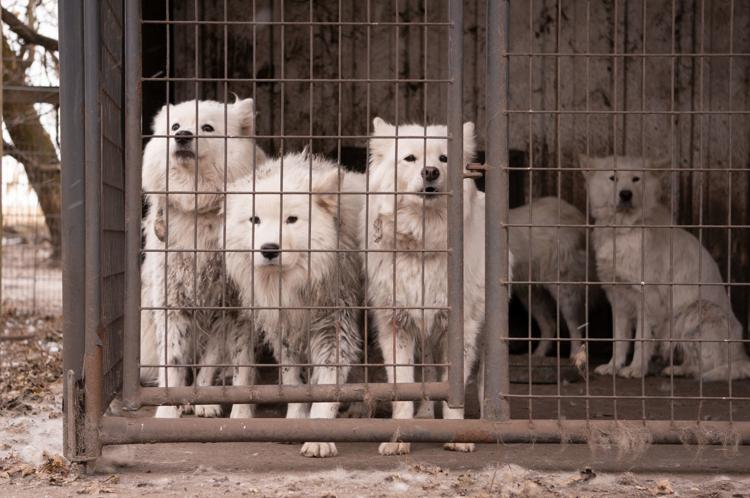 FIR_PuppyMill_WorthCo_IA_Nov1218_0078.JPG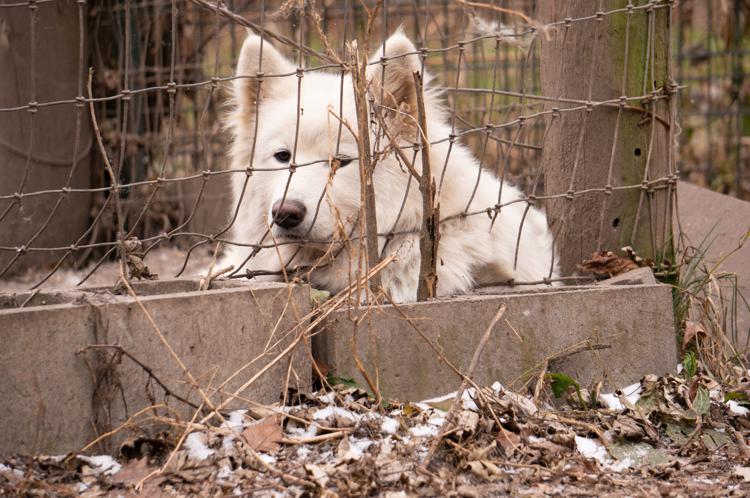 FIR_PuppyMill_WorthCo_IA_Nov1218_0104.JPG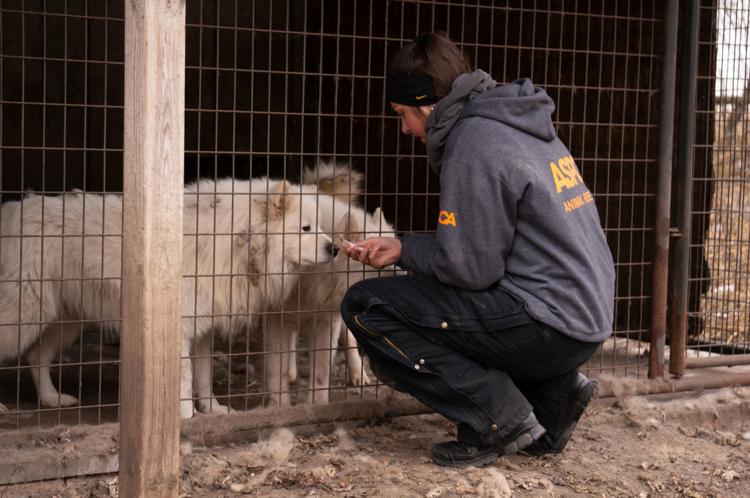 FIR_PuppyMill_WorthCo_IA_Nov1218_0110.JPG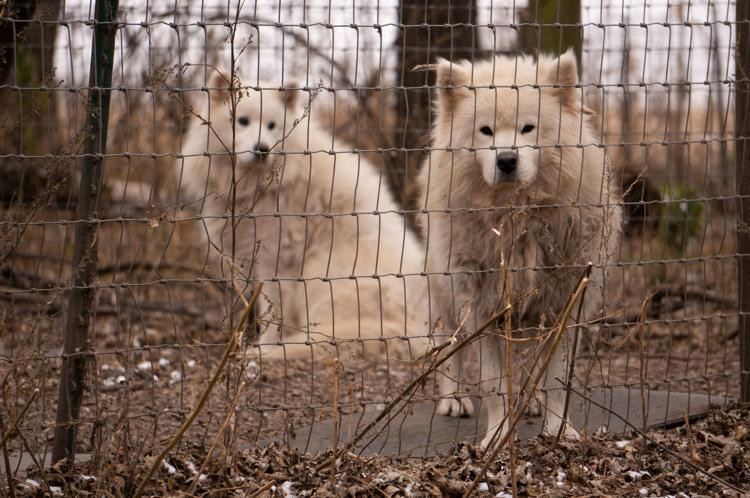 FIR_PuppyMill_WorthCo_IA_Nov1218_0134.JPG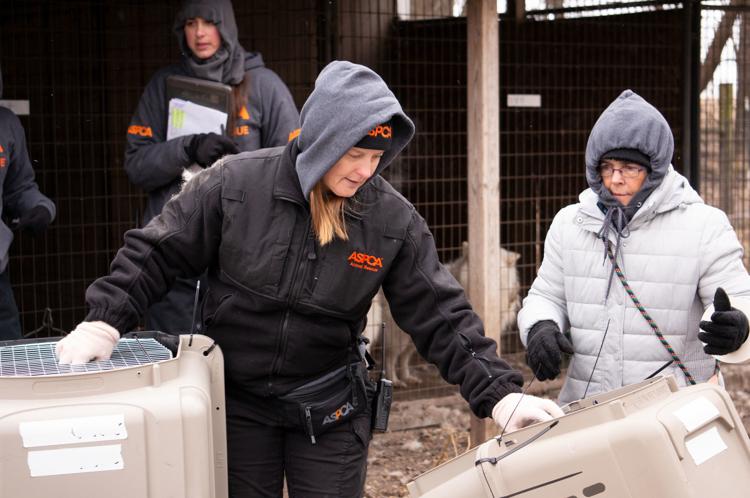 FIR_PuppyMill_WorthCo_IA_Nov1218_0182.JPG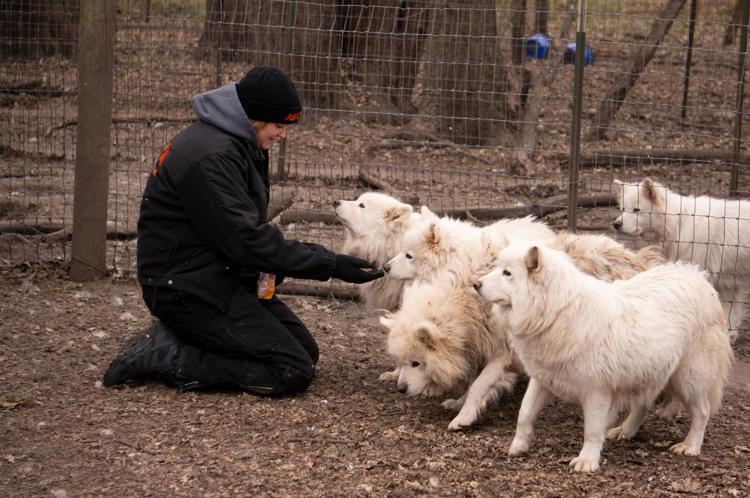 FIR_PuppyMill_WorthCo_IA_Nov1218_0195.JPG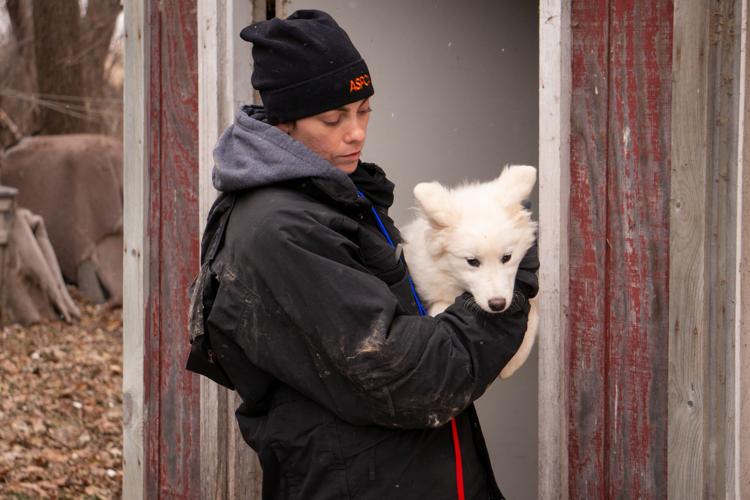 FIR_PuppyMill_WorthCo_IA_Nov1218_0224.JPG
FIR_PuppyMill_WorthCo_IA_Nov1218_0386.JPG
FIR_PuppyMill_WorthCo_IA_Nov1218_0638.JPG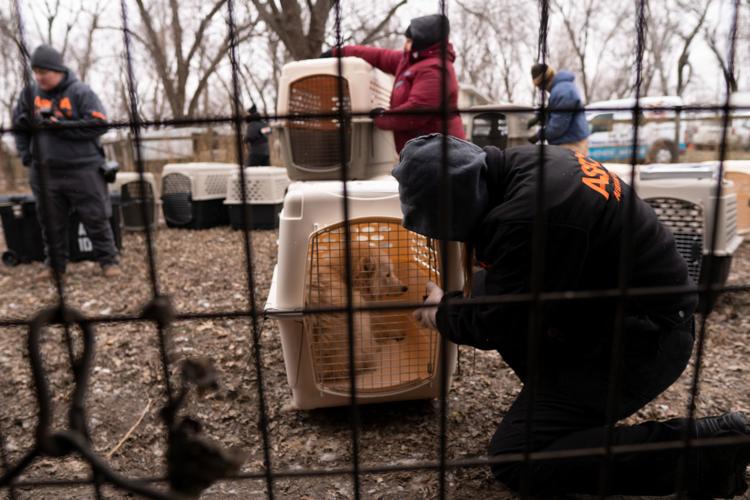 FIR_PuppyMill_WorthCo_IA_Nov1218_1001.JPG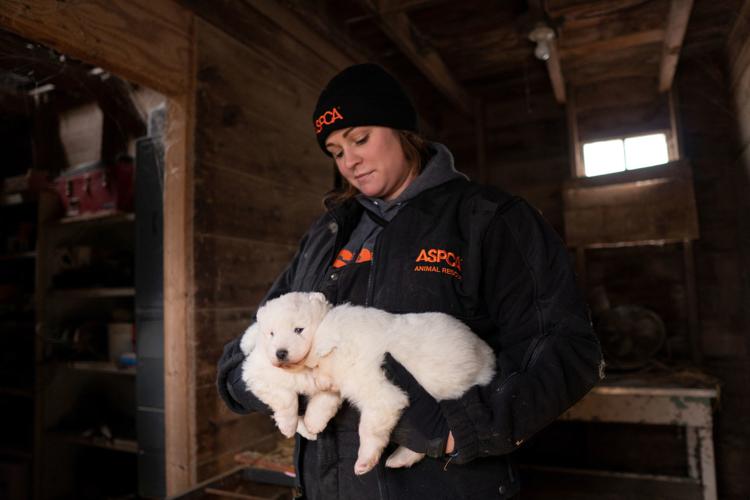 FIR_PuppyMill_WorthCo_IA_Nov1218_1003.JPG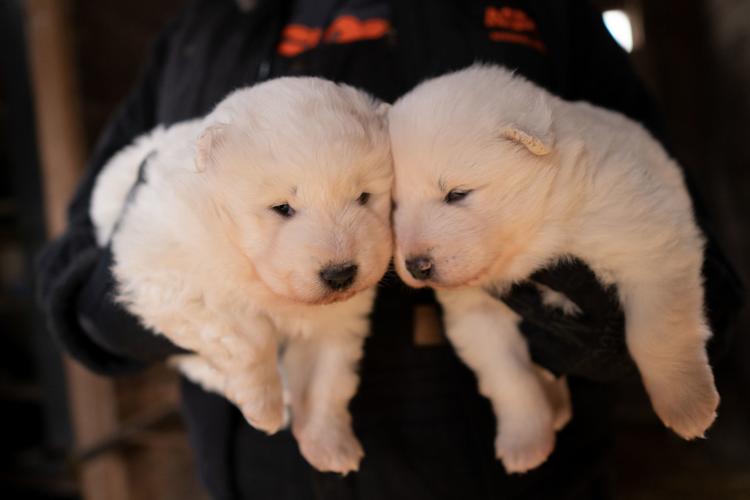 Contact Ashley at 641-421-0556 or on Twitter @GGashkmiller.