MASON CITY | A jury found a Mason City man guilty of a lesser charge in the fatal stabbing of Wraymond Todd in May 2017. 
Jurors returned the verdict in about three hours. 
Braedon Bowers, 21, was on trial for first-degree murder in the death of Todd, 23, of Mason City. His attorneys argued he acted in self-defense. 
If jurors returned a guilty verdict, they had the option to convict Bowers of first-degree murder, which carries a mandatory sentence of life in prison without parole; second-degree murder, which carries a sentence of up to 50 years in prison; voluntary manslaughter, which carries a sentence of up to 10 years in prison; or another lesser charge.
Both sides said they respected the jury's decision. 
Though Bowers did not get the acquittal he desired, his attorney Matthew Sheeley said the conviction was better than life in prison. 
"He'll have a future, and that means a lot," Sheeley said. "We're thankful that he'll have that opportunity." 
Cerro Gordo County Attorney Carlyle Dalen said he didn't believe the self-defense argument -- and didn't think the jury did, either -- but noted voluntary manslaughter is a serious charge with mandatory prison time.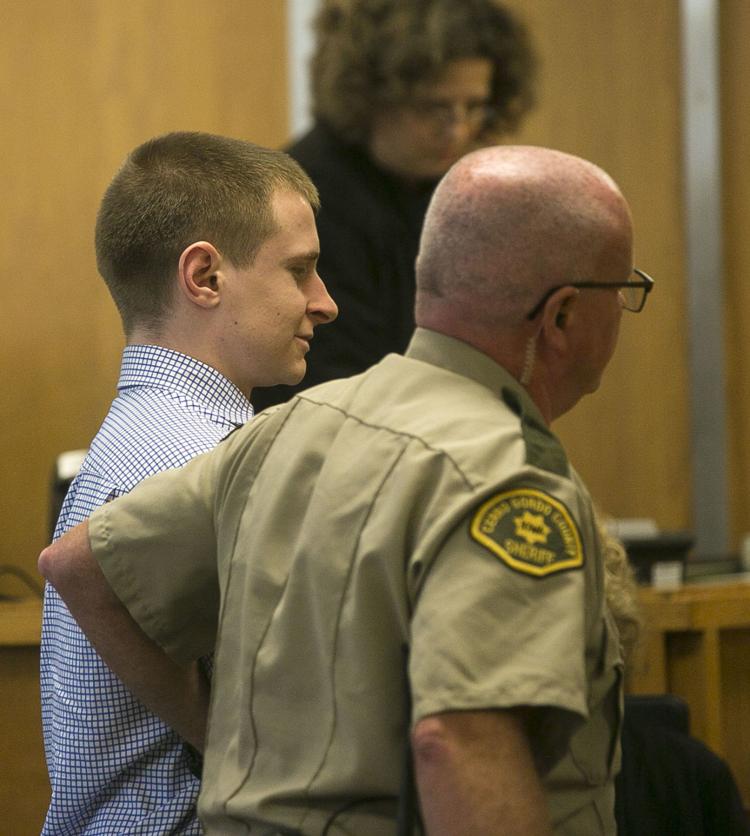 For Todd's family, Dalen said there are mixed emotions about everything. 
"They're more exhausted than anything," Dalen said.
The courtroom was nearly full of people there to watch the proceedings Monday, during which Judge Colleen Weiland gave the jury of 10 men and two women instructions before closing arguments. 
Iowa Assistant Attorney General Coleman McAllister argued for a first-degree murder conviction during closing arguments, telling the jury Bowers made the decision to take Todd's life for no justifiable reason. 
"This case is about actions and consequences," he said. "This was not a fight."
McAllister went over the details of the day, saying Bowers "recklessly" pulled into the driveway in an attempt to "squash or smash" an unarmed Todd and got out of his vehicle with a knife in his hand. 
Bowers' attorney, Matthew Sheeley, claimed the dispute leading to the stabbing began five to six days before May 30. 
"Braedon Bowers, a 20-year-old kid, interacting with other 20-year-old kids, sends an insensitive text message to Taylor Bublitz," Sheeley said, alluding to the text about Bublitz' baby who died of Sudden Infant Death Syndrome.
According to Bublitz' testimony during trial, she and Bowers had an argument, in which Bowers said "karma's a b----."
Bublitz was upset with Bowers and told Todd the next day.
You have free articles remaining.
Bublitz told him no and he later texted her after they got off the phone, saying the incident "pisses him off."
Sheeley then told the jury Bowers was frustrated at the house on May 30 because of his relationship with his mother.
Sheeley then claimed Todd was the instigator during the incident. When Bowers arrived at the house the first time, he called Bublitz a "b----" and she began to cry. Sheeley claimed this upset Todd.
"Wraymond Todd has a reason to be pissed again," he said. "The Band-Aid that was on that scab has now been ripped off."
Sheeley also claimed Bowers didn't know Todd or Cody Bublitz, Taylor's brother, was in the driveway when he came back the second time.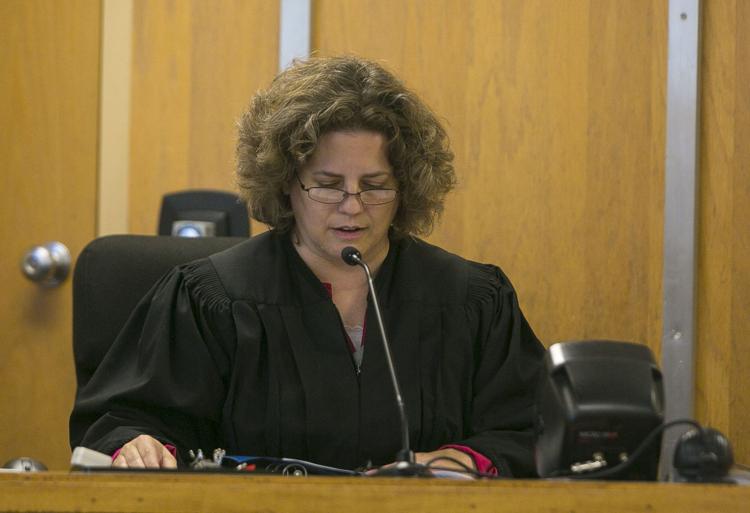 "You have Cody who hates Braedon and Wraymond who is pissed at Braedon all because of Taylor Bublitz," Sheeley said, pointing at Taylor Bublitz in the gallery.
Sheeley then directed his attention to the knife. He pulled out a knife with a black sheath, similar to the knife recovered from the scene.
Sheeley then claimed prosecutors had not proved their case.
"You don't need to worry about murder in the first or murder in the second, attempted murder," he said. "Voluntary manslaughter should be your starting point."
He did not say that the charge should be voluntary manslaughter, however. Sheeley believes the jury should come back with a not guilty verdict because Bowers' actions were justified.
"Mr. Todd's actions led to these consequences," he said. "I don't mean to minimize the death of Wraymond Todd. This was a tragedy."
McAllister took the time to rebut some of Sheeley's claims.
"This is not a tragedy," McAllister said, noting that he considers a tragedy a hurricane or volcano. "This isn't a tragedy. It's murder."
He also noted that Bowers' mother, Tamela Harris; Taylor Bublitz and Todd were not on trial.
"It's about the defendant's actions and the consequences of those actions," he said.
McAllister showed a photo of Todd to the jury, saying that Todd's life mattered.
"Mr. Todd was a real person," he said.
The trial started Aug. 20 and lasted six days. Bowers declined to testify in his own defense.