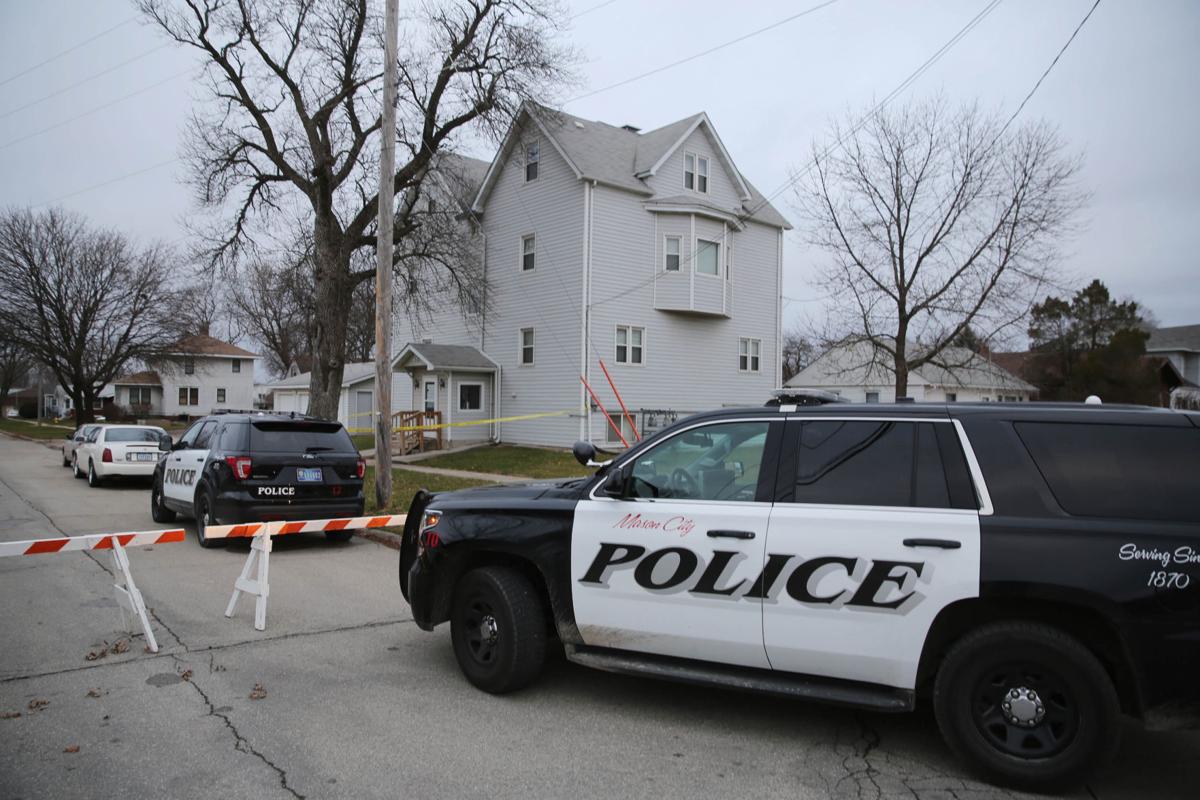 MASON CITY — The morning two police officers carried a fatally injured woman from a Mason City apartment building, they say one of the residents, Larry Whaley, was talking to himself.
He was speaking so softly while in police custody, Mason City Police Officer Cameron Theilen wrote in a report, that at times the officer wasn't able to understand what he was saying.
Then, according to Theilen's report, Whaley said what sounded similar to, "They were trying to break in."
MASON CITY | A Mason City man accused of shooting a woman Friday morning was formally charge…
The report, part of a search warrant application filed the night of the shooting, sheds new light on what police say officers saw and heard the morning they found Samantha Teeter, 19, fatally wounded at 116 17th St. S.E.
Created the day of the Dec. 2 shooting, the search warrant application didn't become public until it was filed with the Clerk of Court's office later that month.
The documents do not say how police think Teeter was shot or who Whaley was referring to when he allegedly said he thought "they" were trying to break in, but detail what officers reported seeing, hearing and finding while responding to the shooting. 
MASON CITY — Samantha Teeter was a loving person whose life was cut short before she could b…
Two officers, Sgt. Mike Lillquist and Stratton Steffy, carried her from the building. 
Teeter died two days after the shooting. Whaley was charged with first-degree murder. 
He has pleaded not guilty.
According to the search warrant application, after Whaley came out of his apartment and surrendered to police, officers found what they thought looked like bullet hole across the hallway landing from Whaley's door.
An officer also reported finding a hole after looking behind the entry door to the apartment.
A .44-caliber Ruger revolver containing three spent rounds and two live rounds was found under the couch in Whaley's apartment, according to the search warrant return. 
In the return, which is an itemized listing of seized property, investigators also reported taking meth pipes, baggies of marijuana, cell phones, bloody clothing and other evidence. 
Police Chief Jeff Brinkley would not comment on the documents or say what police believe happened that night. 
A criminal complaint filed seeking Whaley's arrest doesn't fill in the blanks either, stating simply, "Whaley used a firearm to kill the victim."
His attorney, Public Defender Susan Flander, could not be reached Friday morning for comment on the allegations in the search warrant documents. A staffer who answered the phone at her Mason City office said she was not in the office and was unreachable.
Assistant Public Defender Parker Thirnbeck, who is assisting in the case, also did not return a call seeking comment.
Whaley was originally charged with attempted murder, but prosecutors re-filed with a charge of first-degree murder after Teeter's death.
He was informed during a Dec. 5 court hearing of the nature of the new charge, which alleges that he killed Teeter willfully, intentionally and with premeditation.
The judge cut Whaley off before he could elaborate. 
"As I said, don't make any statements about your case, OK?," Wagenaar told Whaley, who didn't have an attorney yet. "I'm just saying, do you have any questions about the charge or the..." 
"... I was just wondering why it was first degree," Whaley began.
Again, Wagenaar cut him off.
The hearing, an initial court appearance, is to inform the defendant of the charges, set bond and advise him or her of the right to an attorney. It is not an attempt to determine someone's guilt or innocence.
Whaley has since pleaded not guilty.
His trial is set for March 7, but his attorney, Flander, asked the court for more time to investigate and prepare for trial, as well as to avoid scheduling conflicts with the assistant attorney general, who is prosecuting the case.
She anticipated the trial would take five days, possibly a week, according to the court motion.
Whaley remains held on $500,000 cash bond at the Cerro Gordo County Jail in Mason City.