MASON CITY | A Mason City man who pleaded guilty to stabbing his grandparents to death was sentenced to life in prison Monday without possibility of parole.
"I realize hell is hot and the devil is mean," Matz said, as his voice cracked. "If I'm going down, then I'm going down, and that's something I've got to accept."
Pat Hackbart read a victim impact statement on behalf of Marv Hackbart, Kenneth Hackbart's brother, during sentencing at the Cerro Gordo County Law Enforcement Complex, which was attended by about 40 people. 
Matz, who was dressed in a navy jail jumpsuit and was cuffed at the wrists and ankles, nodded as his aunt spoke. 
"Many lives were turned upside down, inside out, all because of you," Marv Hackbart's statement said. "Ken and Kathy were two people who probably loved you the most or at least showed it the most."
"They went through hell and high water to keep you out of trouble despite your lying, cheating and disrespectful ways," Marv Hackbart wrote in the statement. 
Matz "butchered" his grandparents and that no one "meant anything" to Matz, according to the statement.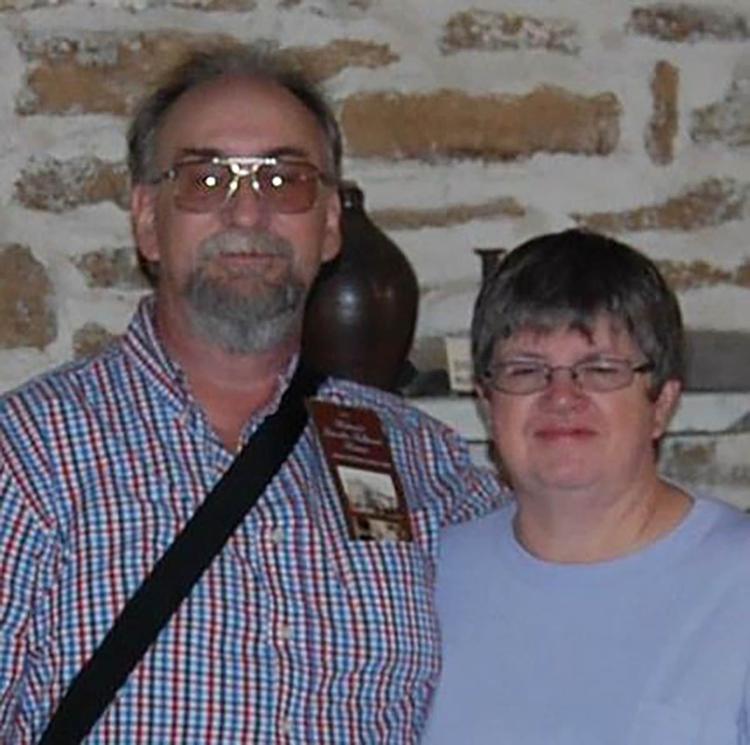 "The only things you had respect for were drugs, booze and cigarettes," Marv Hackbart's statement said. "I'm glad that Ken and Kathy are not here to see the pathetic loser you have turned out to be."
Matz nodded emphatically when Pat Hackbart read, "You are a lowlife d-----bag who took the coward's way out." Matz also nodded when his aunt read, "I'm sorry your attempted suicide was not a success. Things would have been a lot better off if it would have been."
Sharon Badenschier, Kenneth Hackbart's sister, told Matz during sentencing that she forgave him for what he did.
"Codie, what you did is not OK, but God forgives," she said, while crying. "I also forgive, but I won't forget."
You have free articles remaining.
Through tears, Badenschier said her brother, Ken, loved history and ancestry. She said he touched many lives and would be greatly missed by everyone who knew him.
"The pain you must have inside, only God knows what it is," she said. "I wish you healing, I do not wish you pain.
"Hopefully, you can find a purpose in your life and have an open heart so that others can help you deal with your pain and anger, and possibly help others to find peace," Badenschier said.
Matz also spoke during sentencing and expressed remorse for his actions. He said he was "filled with rage" the day he killed his grandparents.
"My vicious act, what I did to them, how I treated them," Matz said. "The violence that I let out on them was not acceptable... I was disrespectful to everyone."
Matz said he was vengeful and that he acknowledges his wrongdoing.
"The best thing I could do is take the life sentences," Matz said.
Schroeder sentenced Matz to life in prison without possibility of parole on both counts. The sentences will run concurrently, or at the same time. He will pay $18,536.66 in victim restitution.
Cerro Gordo County Attorney Carlyle Dalen said a person pleading guilty to two Class A felonies is unique and rare. 
Dalen said this was the first time in his career someone he was prosecuting pleaded guilty to murder charges.
"I've never personally had this happen," Dalen told the Globe Gazette. "This is a whole new experience."
Dalen said the Hackbart's deaths by their grandson was a tragedy.
"This really divided a wonderful family," he said. "This is a nice time to start to heal."