CEDAR RAPIDS | A Kanawha man has been sentenced to 15 years in federal prison for conspiring to manufacture methamphetamine in Cerro Gordo County.
Todd Edward Daniels, 49, pleaded guilty to the charge in August 2017.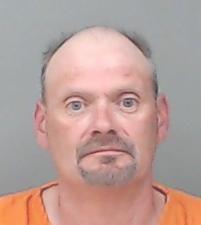 U.S. District Court Judge Linda R. Reade on Feb. 12 sentenced Daniels to 180 months in prison. 
A special assessment of $100 was imposed and he must also serve a 10-year term of supervised release after the prison term.  
There is no parole in the federal system.
Daniels was previously convicted of conspiracy to manufacture and distribute meth in 2005.
You have free articles remaining.
At the plea hearing, Daniels admitted his involvement in a conspiracy that manufactured more than 50 grams of pure meth between the fall of 2016 and May 2017.  
The investigation monitored Daniels' activities and purchases of pills containing pseudoephedrine by users and associates of Daniels.   
A search warrant at Daniels residence revealed multiple items used in clandestine meth laboratories.
Daniels is being held in the U.S. Marshal's custody at Linn County Jail until he can be transported to a federal prison.
The case was investigated by the Division of Narcotics Enforcement, the North Central Iowa Narcotics Task Force and the Britt Police Department.