GREENE – A convicted sex offender been sentenced to prison on child porn charges.
The attorney for David Paul Myers, 54, of rural Greene, had asked to allow him to serve his prison term at home because he is in poor health and uses an electric wheelchair and supplemental oxygen.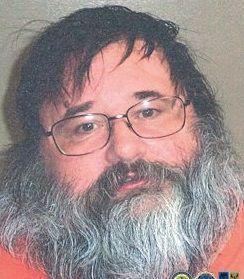 You have free articles remaining.
Judge Leonard Strand sentenced Myers to the minimum 15 years in prison in U.S. District Court in Cedar Rapids. Myers will be on supervised release for five years following his prison time and was ordered to pay $1,500 in restitution to each of the two victims that authorities were able to identify.
Staff at the National Center for Missing and Exploited Children received a tip from a social networking site that Myers and another person were exchanging child porn images in March 2014, and agents with the Iowa Division of Criminal Investigation searched his home in January 2015 and found electronic devices and a CD with child porn images and videos, court records state.
Myers was indicted in October 2017 and pleaded to receipt of child pornography in February 2018.
The case was prosecuted by Assistant United States Attorney Mark Tremmel and was investigated by the Iowa Division of Criminal Investigation, the Iowa Internet Crimes Against Children Task Force, the FBI Child Exploitation Task Force, and the Minnesota Bureau of Criminal Apprehension.