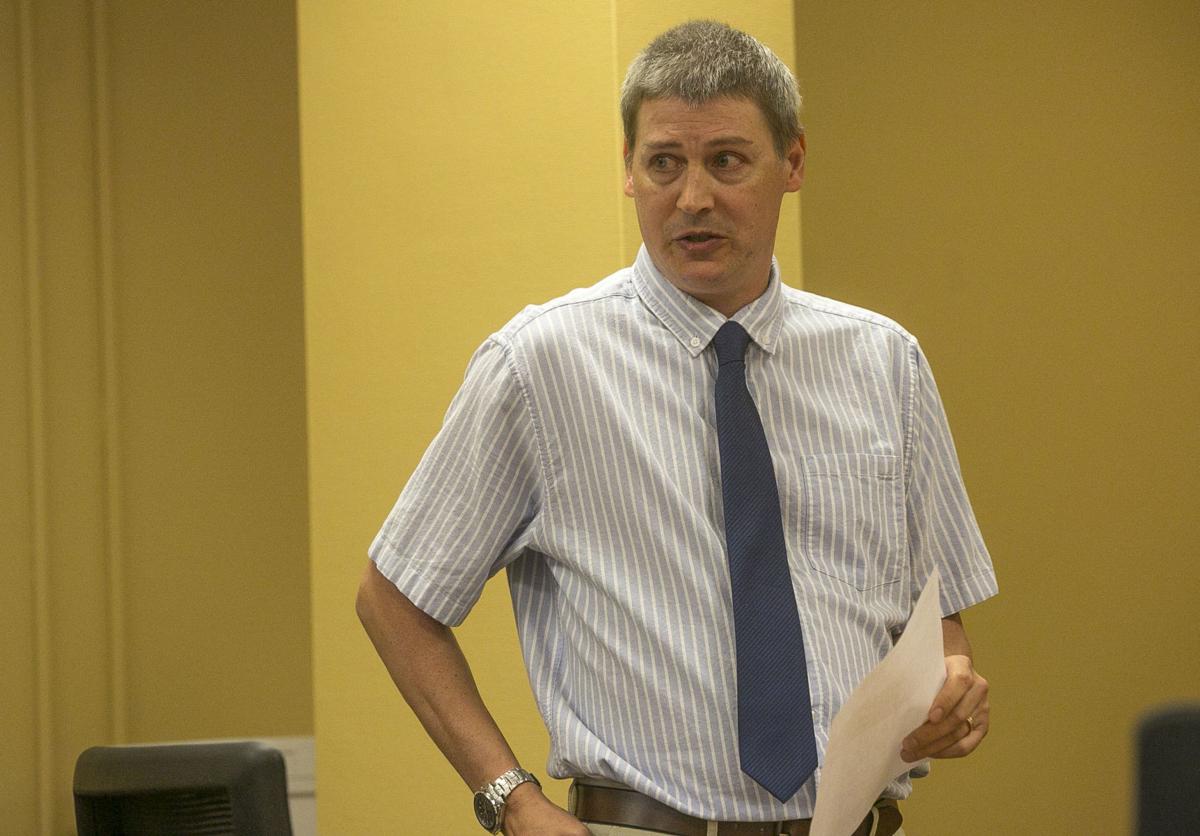 MASON CITY | A Clear Creek Elementary custodian who admitted to videotaping four female co-workers in a staff restroom will serve 60 days in jail.
"I feel truly sorry for what I did," Bemis said, addressing the court.
Judge Adam Sauer sentenced Bemis to a year in jail, with all but 60 days suspended for each count. The sentences will be served concurrently, meaning Bemis will serve 60 days total. 
Sauer also ordered Bemis to serve one year of probation upon release and 10 years of parole supervision as a special sentence. He will be on the sex offender registry for 10 years and must comply with sex offender treatment.
Additionally, Bemis was fined $1,260, plus surcharges. 
Bemis admitted to placing a hidden USB video camera in a unisex staff bathroom at Clear Creek Elementary School, 901 S. 14th St., between May 1 and May 31, 2013, according to police, court documents and school officials.  
No students were recorded, according to Clear Lake Superintendent Doug Gee.
Bemis worked for Clear Lake Schools for 19 years. The School Board approved his resignation in January.
"I believe that you have truly learned from this," Sauer said.
The sentence was in line with Cerro Gordo County Attorney Carlyle Dalen's recommendation.
While making the sentence recommendation, Dalen told the judge what he observed when he told the women that they had been filmed.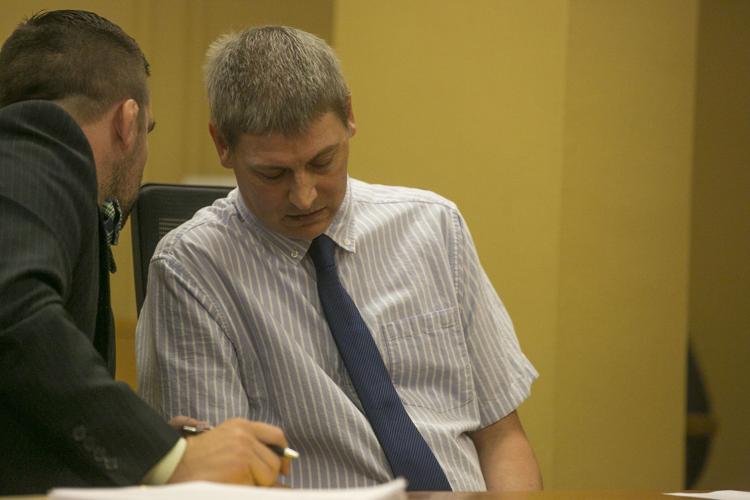 "They just felt very violated," Dalen said, noting that everyone deserves privacy while in the bathroom. "That violation will stay with them for the rest of their lives."  
You have free articles remaining.
Dalen pointed out that the filming occurred in 2013 but Bemis still had the tapes when they were discovered in January 2018, about five years later.
"This is not something that can be tolerated," Dalen said. "Why would you still have that?"
Dalen said he believes rehabilitating Bemis through jail and sex offender treatment would be the best option.
"This case deserves that this man go to jail," Dalen said, also recommending sex offender registration.  "This is another way to show the public that he's taking responsibility."
"Jail is not for rehabilitation, it's for punishment," Bemis' attorney Scott Michels said, refuting Dalen. "Probation is not a slap on the wrist."
Michels asked for suspended sentences, noting that Bemis has a "strong support system" with his family. He submitted seven letters of recommendation on Bemis' behalf.
"There's no evidence of him routinely watching (the video)," Michels said.
Michels told the court that the video was stored in a Japanese puzzle box and was found by his son, noting Bemis' embarrassment.
Michels said the recording was a one-time occurrence based on the "the evidence we have." According to Michels, the camera was located in the bathroom for two hours on one day.
"This conviction will follow him for the rest of his life," Michels said. "This is something he will not escape."
Bemis, who was visibly emotional, addressed the court as his hands shook. 
"I've always tried to be a productive member of society," Bemis said. "There's no excuse for my actions."
Bemis apologized to the women he recorded and to his family for his actions.
"I look forward to becoming a productive member of society again," he said.
Bemis must report to the Cerro Gordo County Jail within the next 30 days to serve his sentence.   
Contact Courtney at 641-421-0534 or on Twitter @CourtneyFiorini.