Early Wednesday morning, Bill Clausen got a surprise phone call from the Mason City Police Department asking why his truck was parked haphazar…
Crime and courts news from the Globe Gazette this month:
"Hopefully residents of Mason City will get a good night sleep now," Mason City Police Captain Mike McKelvey said after a Mason City resident …
09/19/20 02:16 MC2003316 TS Arr Eppens, Austin MC/3-3A-2 - MINOR CONSUMPTION
A Mason City has been charged with harassment and contempt related to 15 incidents of violating a protective order.
Mason City police have arrested a man they say is responsible for a vandalism spree that took place last month on the North End.
The Mason City Police Department is investigating two shooting incidents that occurred over the weekend.
A North Iowa man is facing numerous charges after threatening and spitting on a female officer on Monday.
The Mason City Police Department arrested three men over Labor Day weekend, on separate charges of failing to comply with sex offender registr…
A North Iowa man living in the Beje Clark Residential Center correctional home in Mason City is facing multiple charges after sending sexually…
09/02/20 01:51 MC2003087 OFFCHECK Arr Peterson, Anthony Out of Jurisdiction Warrant
A Clear Lake city employee caught on video assaulting a man at a construction site in May entered a written Alford plea Thursday in Cerro Gord…
Authorities are alerting community members of a scam in which the caller claims to be a Mason City police officer and demanding money from the…
08/26/20 13:45 MC2002998 WARRANT Arr Allie, Jamin Out of Jurisdiction Warrant
A Mason City woman was arrested Wednesday morning after deputies say she sold drugs to an informant.
A U.S District Court judge has sentenced a Minnesota man to more than 13 years in federal prison after he was arrested in Mason City on guns a…
A North Iowa man was arrested Tuesday morning and charged with second-degree theft for apparently being in possession of a stolen vehicle.
Jacob Blake's father told the Chicago Sun-Times that his son now has "eight holes" in his body and is paralyzed from the waist down, though do…
Rioters and looters took to the streets of Kenosha on Monday night, setting fires while vandalizing and stealing from multiple businesses thro…
08/12/20 16:46 MC2002799 ANIMAL Arr Glaser, Miranda MC/8-4A-9 - ANIMAL AT LARGE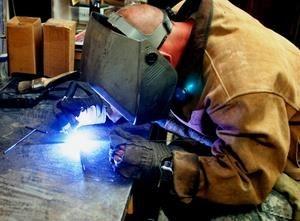 J & J Machining, Welding & Fabricating
A Holstein man was booked into the Cerro Gordo County Jail on Thursday after being arrested on two counts of felony sex abuse against a child.
08/11/20 09:39 MC2002778 WARRANT Arr Torres, Damon 123.46 - CONSUMPTION / INTOXICATION - 1ST
A Worth County man facing charges stemming from a crash earlier in the week which damaged a house in Mason City will make his initial appearan…
Mason City police responded to 622 N Federal Ave. shortly after 5 p.m. for a call that a car had struck a house.
Mason City police are asking the public for help locating a man suspected of shooting a woman in the leg early Monday morning.
A bicyclist was struck by a vehicle in Mason City on Friday morning.
Catch up on the crime and courts reporting you might have missed this July: