A North Iowa man is in custody after a spree of violent acts early Thursday morning.
A Mason City man pleaded not guilty on Tuesday to a charge of felony extortion, and a jury trial has been scheduled for this fall.
Police are looking for information on three reports of vandalism to downtown buildings.
"I couldn't watch it. It was just too hard to finish — from a human aspect."
05/28/20 10:40 MC2001737 ANIMAL Arr EmondHouston, Melanie MC/8-4A-9 - ANIMAL AT LARGE
On May 12, 1972, Mason City youth partook in a demonstration in downtown Mason City on First and N Federal. Do you remember anything about this day?
05/27/20 12:44 MC2001726 TS Arr Hanson, Erin 908.11 - VIOLATION OF PROBATION - 1985
The Cerro Gordo County Jail has seen a barrage of inmates whose charges include drug-related offenses.
A Clear Lake city employee caught on video assaulting a man at a construction site remains employed.
On Thursday afternoon, the Mason City Police Department announced that officers had made an arrest in conjunction with a burglary that happene…
On Tuesday morning, the Mason City Police Department had an unexpected task to attend to. 
A Hampton man has wracked up a score of charges early Saturday, after leading officers on an chase through Mason City that in a water rescue.
The Mason City Police Department issued a statement reminding residents to keep their pets' records and vaccinations up to date to prevent a t…
An 18-year-old Mason City man remains in the Cerro Gordo County Jail on Thursday after police say he took off during a traffic stop and led po…
A North Iowa man was sentenced on Monday to up to six years in prison for his role in connection to a car chase, which left a police officer injured.
A Clear Lake city employee was caught on video assaulting a man Wednesday morning at a construction site.
A North Iowa man has been sentenced in connection with a crash last fall in Mason City that killed a Dumont woman and injured two others.
A Clear Lake excavation company has settled a lawsuit with the Iowa Attorney General's Office for damaging underground utilities while digging…
A Cerro Gordo County Sheriff's deputy arrested a Mason City man who fled the scene of a traffic stop.
04/18/20 15:34 MC2001244 DOMPHYS Arr Holmes, Jordan 708.2A - DOMESTIC ABUSE ASSAULT 1st Offense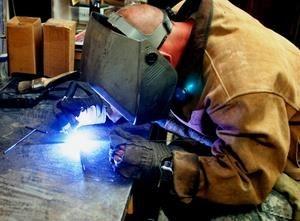 J & J Machining, Welding & Fabricating
A man was arrested Saturday after police say he destroyed property at MercyOne North Iowa in Mason City.
A Mason City man was arrested for repeatedly punching a stranger's face and hitting police officers while trying to get away late Monday afternoon.
The Worth County Attorney's office has filed a motion seeking sanctions against Barb Kavars' attorney, Michael G. Byrne, according to court do…
"We want to keep the community healthy."
An Osage man made an appearance in court last week for arraignment on eight counts of child sex abuse.
Police in central Iowa have identified a man killed and another wounded in a shooting in Marshalltown earlier this week.
The Mason City Police Department is updating its operations in the midst of COVID-19.