Eric Follmuth, the owner of Splash Multisport in Mason City, had been wanting to bet more on local business and T-shirt/embroidery sales, as opposed to traveling competitive swim equipment sales, and the pandemic forced his hand.
"We've been focusing on that the past few years as these online discount retailers affect the swim industry and you can see that coming," Follmuth said. "This COVID situation has made us accelerate that focus."
Still, even with the pivot, Follmuth said that COVID causing event cancellations left and right made for a tenuous summertime. In a normal year, Follmuth said a free weekend in the summer months would be the exception and not the rule. He'd travel to different towns and sell to various Iowa swim clubs. Not so in 2020.
"I've never had a summer of nothing to do," Follmuth said. "It not only affected us but all of the teams we worked with. These are income generators for these mostly non-profit youth organizations. It's this huge trickle-down effect. It wasn't just us. It affects everybody."
Despite such stark numbers, there's evidence to suggest that 2020 wasn't all gloom and doom for small business operators in North Iowa.
According to Brook Boehmler, who directs the Small Business Center at the John Pappajohn Entrepreneurial Center, small business starts for the fiscal year that ended in June 2020 totaled 20. For the year prior, that number was 23. And while that was down slightly from the year prior, the number of people coming in looking to start new small businesses was up according to Boehmler. It was 9,894 compared to 4,000.
"We still have a lot of people, either because of displacement, looking for new opportunities," Boehmler said.
Despite the pandemic, Boehmler said that the advice the Small Business Development Center staff hasn't really changed the advice it gives to people coming in and thinking about starting a new business. The fundamentals are still the fundamentals.
"Starting during a pandemic is about the cash flows. Will the revenues be there to support the business?" he said.
With that, Boehmler did acknowledge that consumer attitudes factor into the equation too. People in the community have to feel safe to patronize stores and they have to believe that small businesses are, as Boehmler said, the "life blood" of a community. 
Chad Schreck, the CEO and president of the North Iowa Corridor Economic Development Corporation, said he thinks the way that the area has handled the pandemic is something that it can use down the line to recruit businesses both big and small.
"Businesses look at what's happened here and obviously we've had high numbers of COVID but, by and large, our community hasn't shut down. And that's shown really well and businesses see that," Schreck said.
In May 2020, the North Iowa Corridor Economic Development Corporation announced that it would be distributing $414,495 to 119 area businesses from the Small Business Recovery & Continuity Fund contributed to by the governments of Cerro Gordo County, Clear Lake and Mason City. The grants were anywhere from $1,000 to $5,000 and intended to help cover a mix of business operating costs. Altogether, 150 businesses completed the final application for the program and requested a total of more than $680,000 in assistance.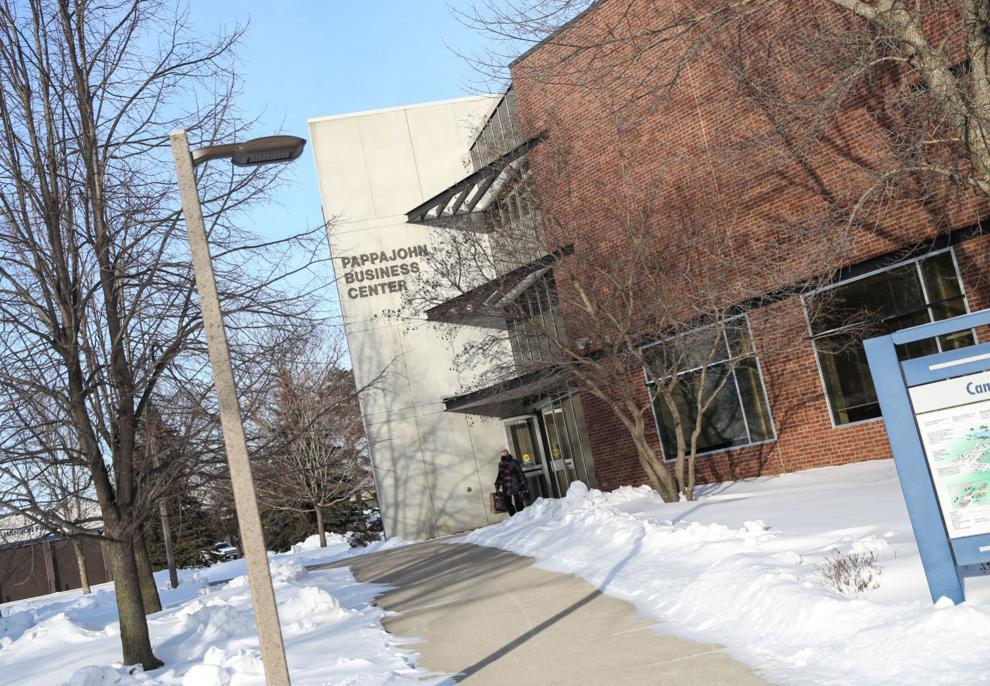 In taking stock of the past year, Schreck said a lot of businesses were still able to get started. If there were any issues, he said it was with work slowing down as opposed to being delayed outright.
As for existing businesses, Schreck acknowledged that restaurants and food service were seriously impacted by the pandemic but noted that recovery won't take forever.
"Those jobs come back pretty quickly as you come out," he said. "We're getting back on par pretty darn fast." 
As a small business owner, Follmuth said he still worries about how his peers are doing. He thinks about the revenue he's lost from canceled events and wonders what sort of hit others have taken to their business.
"It's been really difficult for everybody," he said. "I am happy for those businesses that have been doing well in this situation or at least treading water but I know there are going to be a lot of places that continue to suffer."
To ameliorate some of that suffering, Follmuth said he hopes that small business owners are doing their best to get ahold of whatever local, state and federal assistance they can. 
"No matter what political party you lean toward, paying attention to what is happening in the political realm and knowing what programs are available and if you qualify has had a huge benefit," he said. Beyond that, Follmuth is hoping and waiting for things to get back to normal as quickly as possible. 
What a Globe Gazette News+ membership can do for you:
A deeper examination of local issues than you'll find anywhere else.
Two products in one – not everything that's in the print edition of the Globe Gazette is on our website, and not everything on our website is in the print edition.
Access to newspapers.com archives dating back two years.
The ability to carry your local news with you and receive alerts instantly as news unfolds.
Advertising that frequently gets you deals you won't find anywhere else.
Jared McNett covers local government for the Globe Gazette. You can reach him at Jared.McNett@globegazette.com or by phone at 641-421-0527. Follow Jared on Twitter at @TwoHeadedBoy98.